AMSTERDAM , NETHERLANDS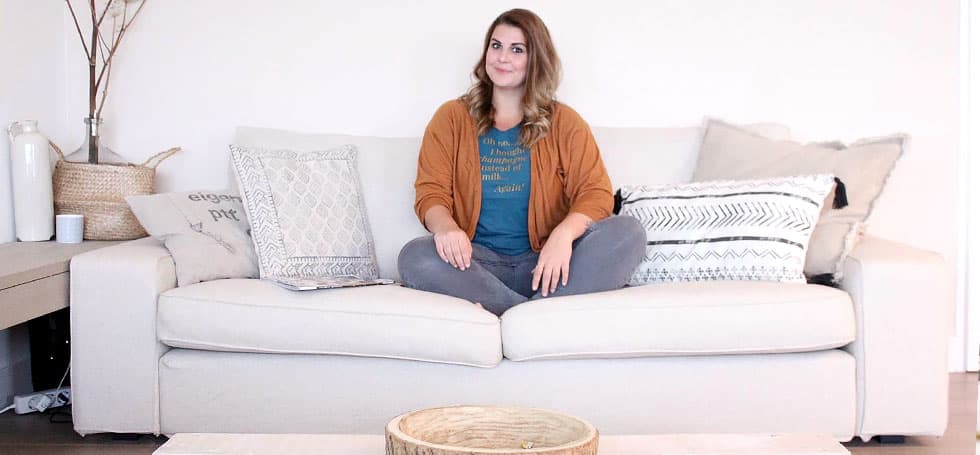 Introduce yourself, where do you come from 
and what do you do for a living?
My name is Nathalie and I'm 24 years old. I live with my boyfriend (29) and son of nearly 1 in Amsterdam. Together we all now enjoy six years of the bustling city life. In my daily life, I'd much out with friends, I bring visits to interior design shops and I go out a lot with my son to take nice things. I have a leadership role in childcare for 3.5 days per week.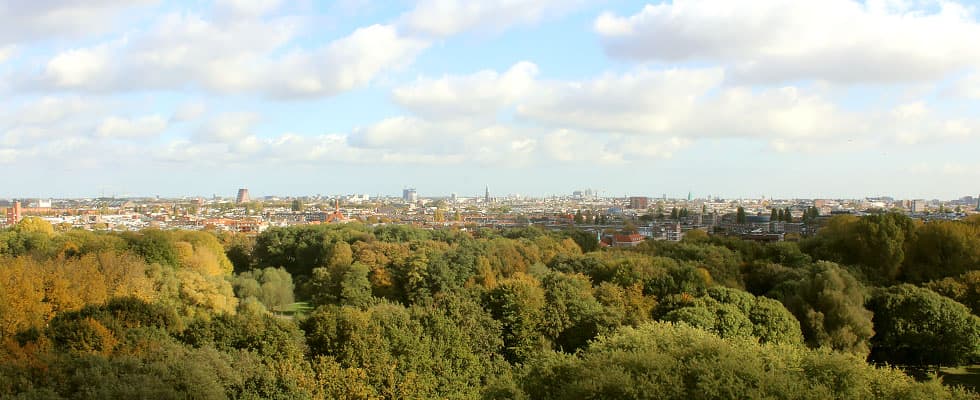 Where did you grow up and go to school? Tell us about the experience.
I grew up in a small village near Amsterdam, in an environment where everyone knows each other and with not much to do. I was in a small school with few children in a classroom - I always thought it was all a bit quiet around me. That's nothing to me. I wanted to go to the big city.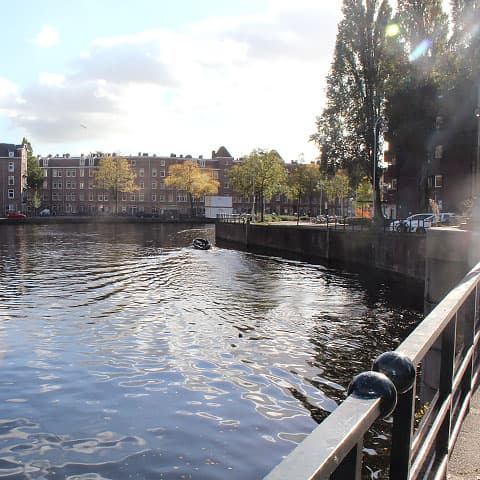 What's your favourite season in Amsterdam?
Without a doubt it'd be summer! No more warm coats, barbecue parties in all the city parks, one of which is adjacent to our home and that's when all the fun events begin again! 
How has Amsterdam changed over the years?
I don't think much has changed. The only thing I sometimes feel and hear is that people with more doubt live through the horrible things (attacks) that occur in the world and as you yourself live in a big city you stand there a bit more often in silent, but the atmosphere of Amsterdam is still fine. You can find everything here and you can be yourself. I love this feeling.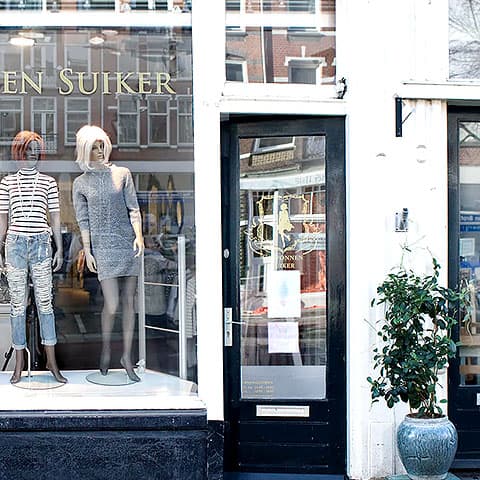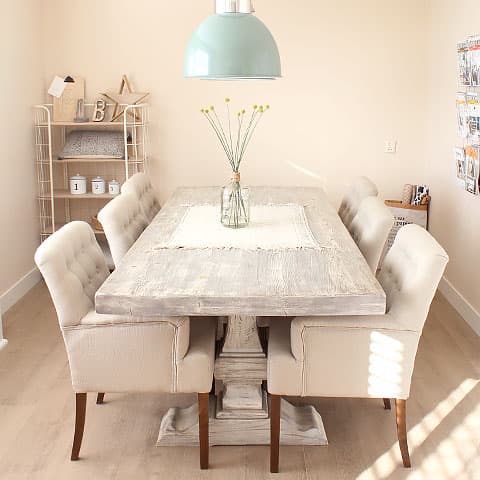 What's your favourite room in your home?
I would describe my living style as romantic Scandinavian. I find that every part of the house has a nice atmosphere, especially the dining room where we like to sit with friends. But after a day's work I also like to sit on the homemade lounge bed at the balcony for a bit, enjoying views of the city and sunset.
In your opinion, what colour is the most versatile for use in the home?
Soft colors in general. I like using a lot of wood in a home for the atmosphere and it fits in anywhere. We have therefore created a large wood scaffolding (made out of planks) in our lounge which we have attached to the wall.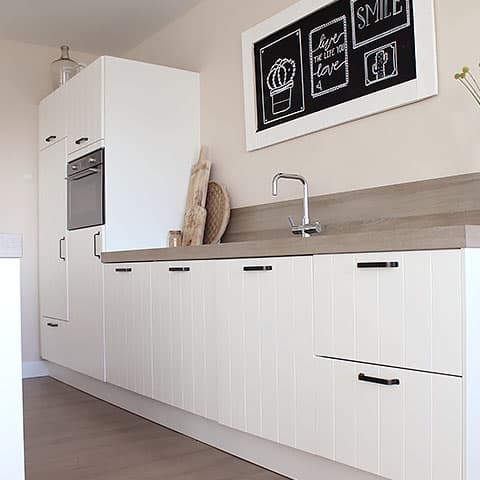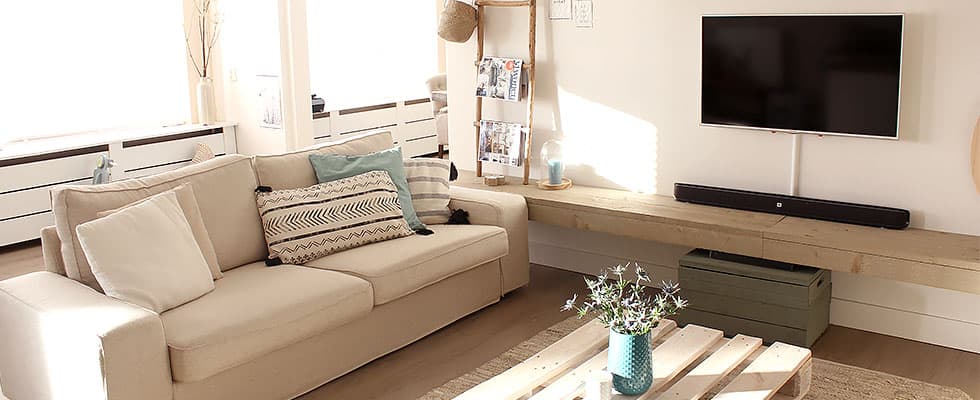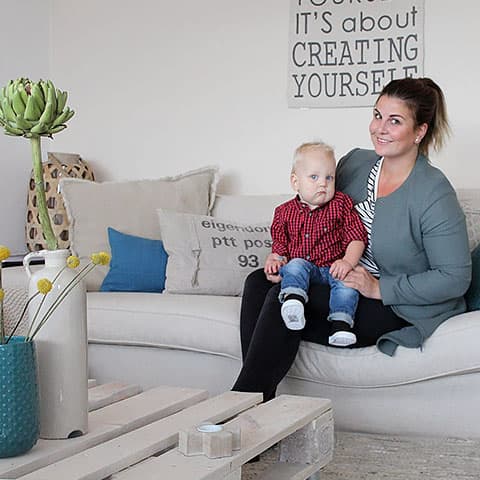 How do you spend an average Friday night?
With a glass of wine in my jogging suit, and with my hair tied in a bun, lounging on the sofa. I'll be watching a nice TV program, which is the best way to start a weekend after a full, hectic schedule.
What's something should do more often?
Take more rests as I just cannot sit still. I should enjoy the little things and sometimes leave my worries behind with the mantra that "tomorrow is another day."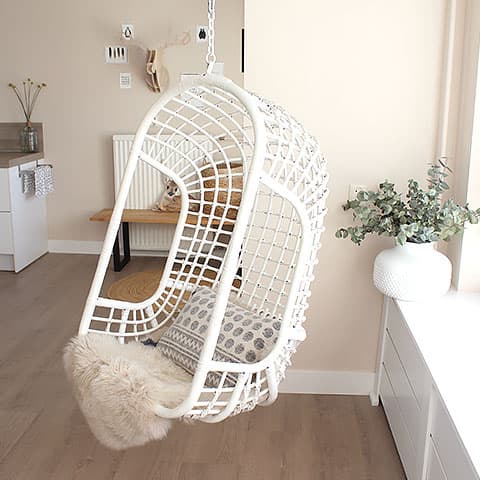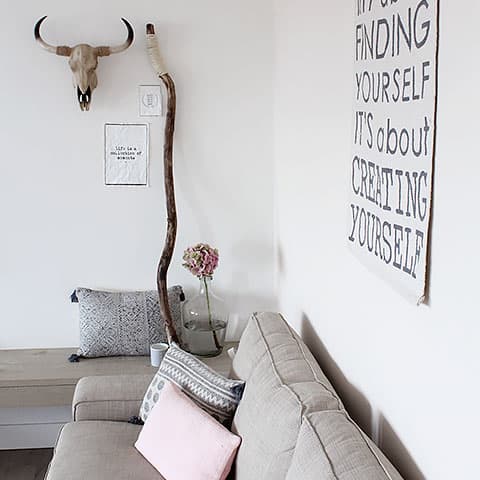 Why did you decide to purchase the sofa you have now?
When we bought this apartment I wanted all new furniture. I was just a woman that was heavily pregnant. Those meant that I was going to have very specific preferences with the color of the sofa.
I found that the color does not match nicely with the color of the walls, which was a warm sand tone. I could do two things - either paint all the walls (and no I cannot find a nice job lol) or seek new sofa covers. So I came to comfort works and that proved to be a match made in heaven.
Would you rather have custom slipcovers made or buy a new sofa instead?
I would definitely go again for slipcovers. What an ideal solution for the eternal fickleness of the symptom they call 'the woman'.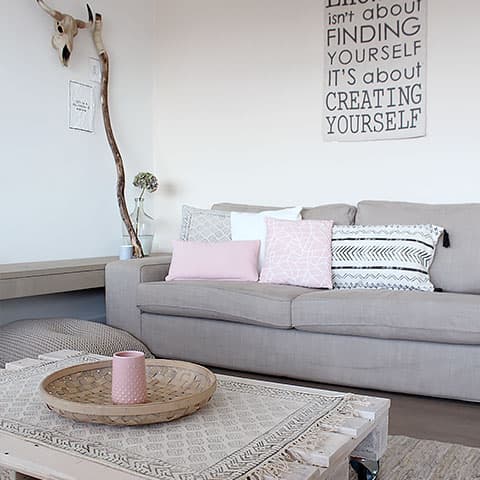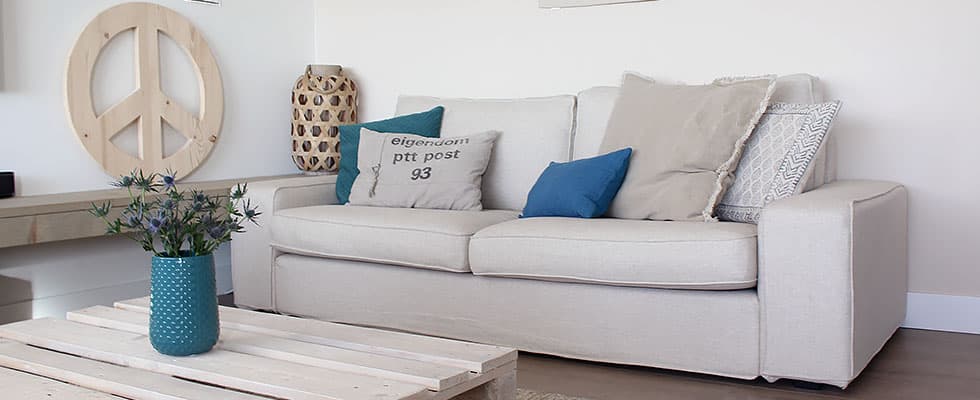 Nice home and cute baby, Nathalie!
Like what you see? The all-time favourite Kivik 3 seater has our premium
Liege Biscuit
 fabrics with stain and water resistant coating. The best part about it is that it's a 100% baby-safe!