Madrid , Spain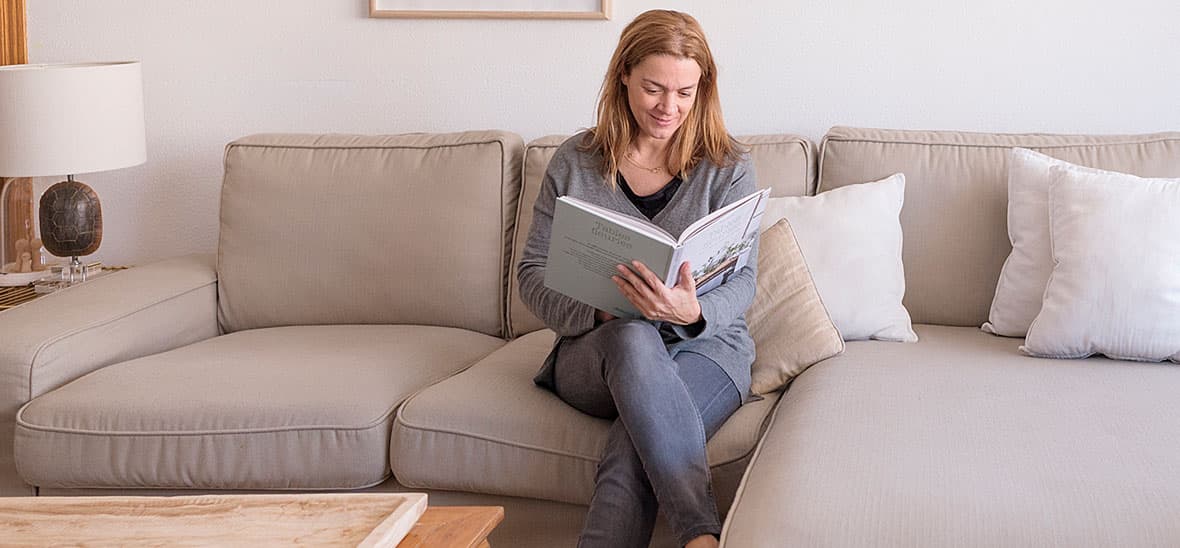 Hi Silvia! How are you? Where are you from and what do you do for a living?
Hi! My name is Silvia Buján and I'm a photographer specialized in interior design and product. I live in Madrid (Spain).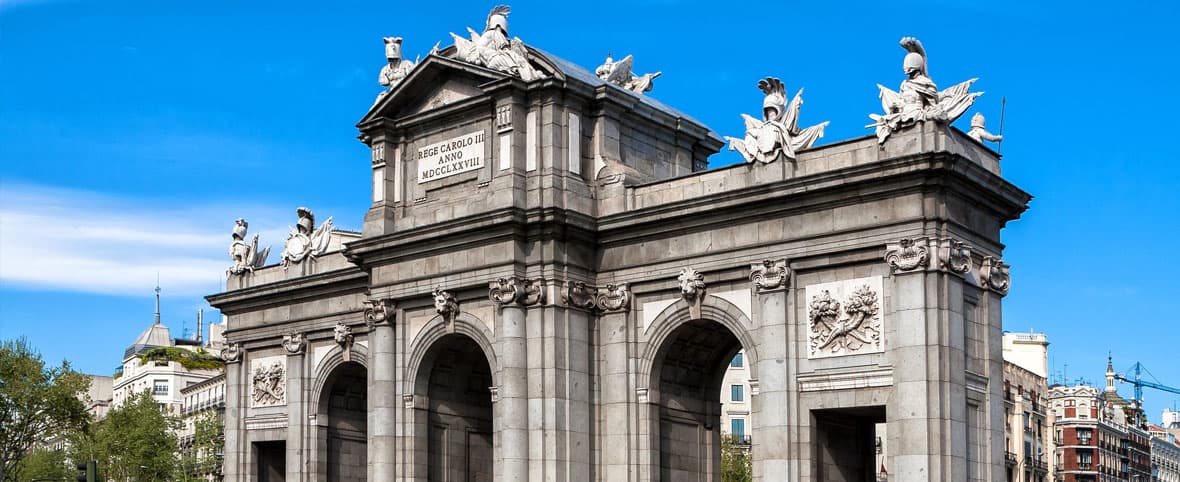 What's your favourite thing about living in Madrid?
Madrid is a marvelous city which allows you to do and enjoy a thousand of things: parks, shows, museums, exhibitions... and especially, a lot of places with incredible decorations to be photographed.
It's a city with many opportunities to focus in my passion, photography.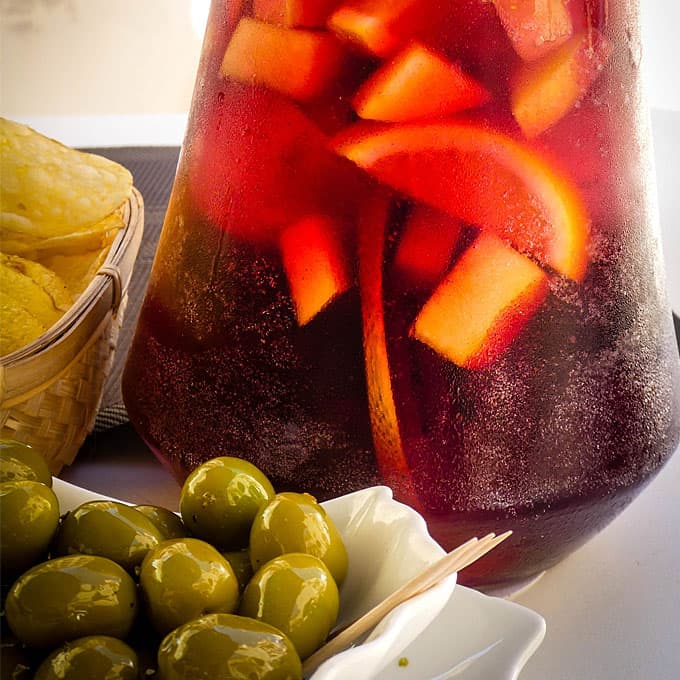 What's something you wish other people knew about Madrid?
That it is a city where nobody is a foreigner, that is multicultural and in which one lives really well.
How is an average Monday for you?
I wake up my three children, I give them breakfast and I take them to school. Then my workday begins. Normally I have a photograph session and if not, I have to work at home editing sessions in arrears. At five o'clock in the afternoon I pick up the children from school and start my other job which is to spend all afternoon from one place to another with them and their extra-school activities like music, painting, karate and that multiplied by three (remember I have three kids). I do not have a minute to get bored.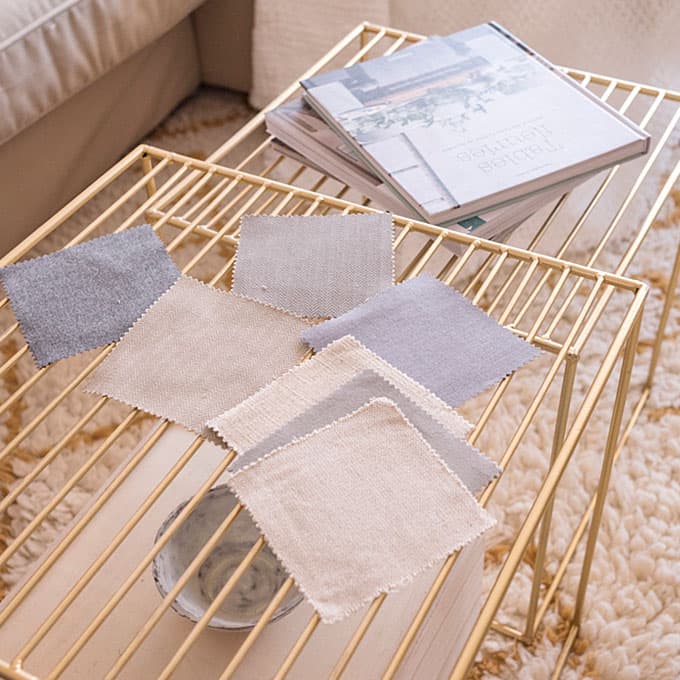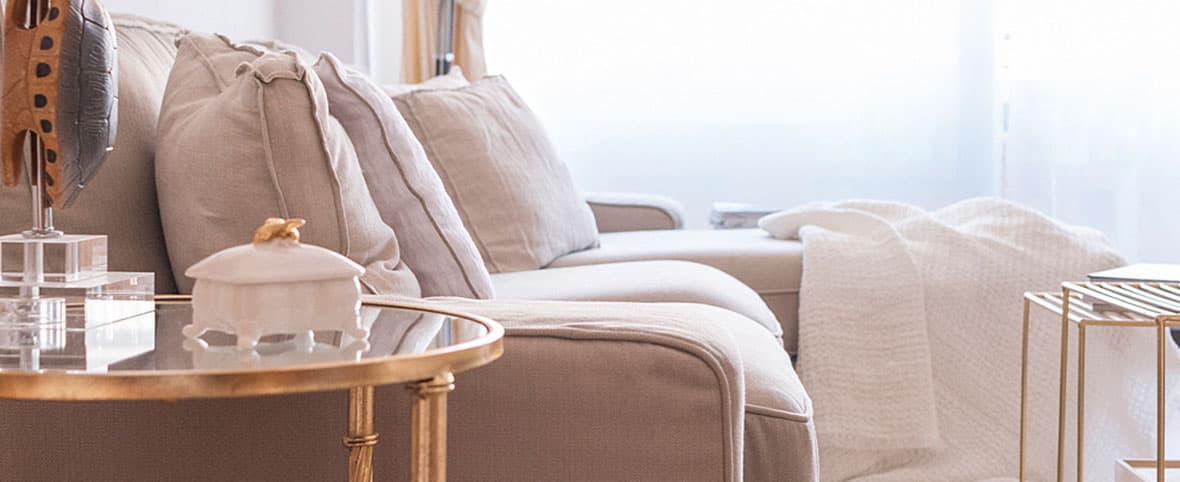 What makes a house a home?
Without any doubt, the people who live inside. I believe that home is where our families are.
How did you make your house a home?
Well, step by step. I am not a compulsive buyer because I like to take care of the details. And I love flowers and feel the smell of things ... all that mixed with my children and my husband make my house, my home.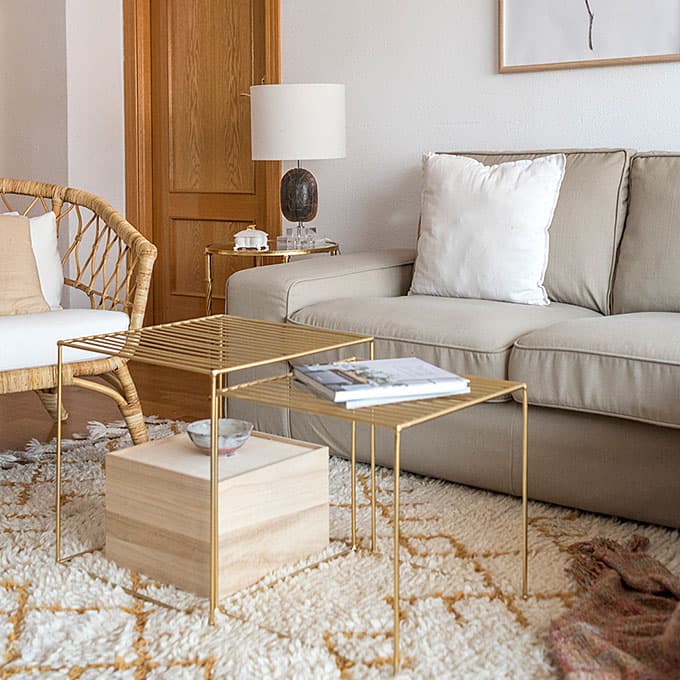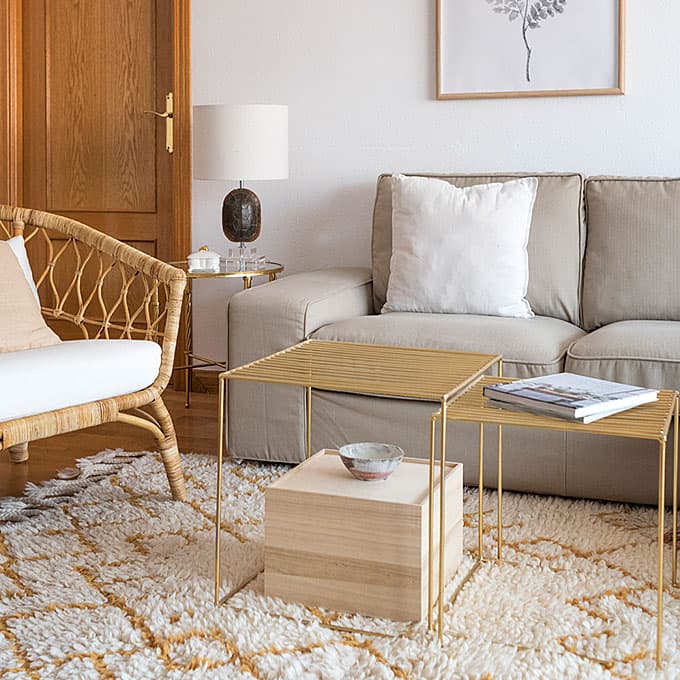 What in your wish list for home décor?
A large white marble round table for the dining room. That is the piece that remains pending.
Have you ever sacrificed a design decision
in favour of a more practical option?
Of course, I have children so... I think that answers the question :)
I've been years without a coffee table because every time they fell they hit a corner, so I opted to remove it.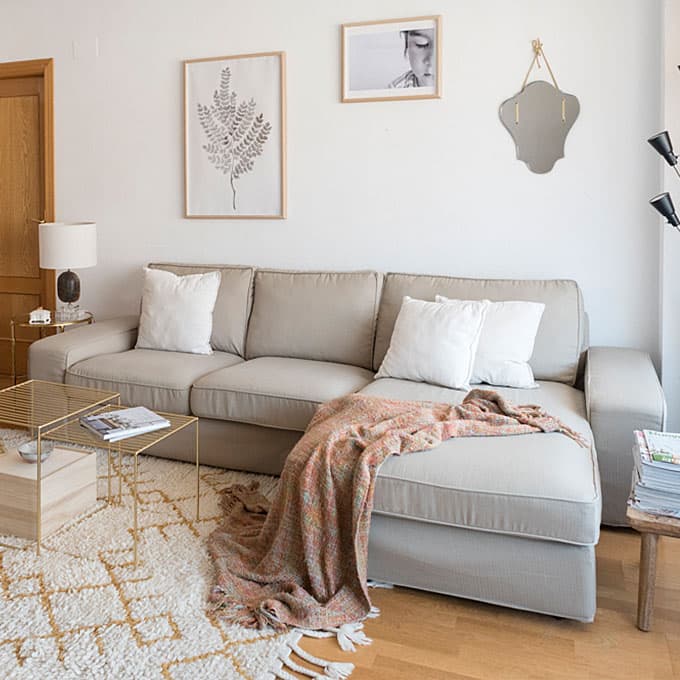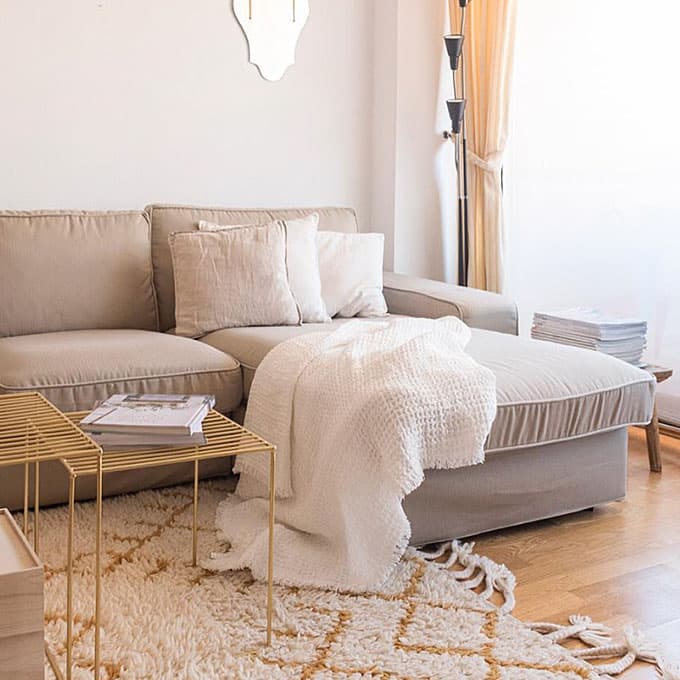 What's the best benefit for you of having new sofa covers?
With children at home it is essential that textiles can be washed. I do not use blankets to protect the armchair because I like to use it as it is. So if it ever gets stained, being able to take out the cover to wash them, sounds fantastic to me.
Would you say that you've purchased your dream sofa?
No. The sofa of my dreams is even bigger than the one I have now and with white linen upholstery. But I think I'll wait until the children are a little older.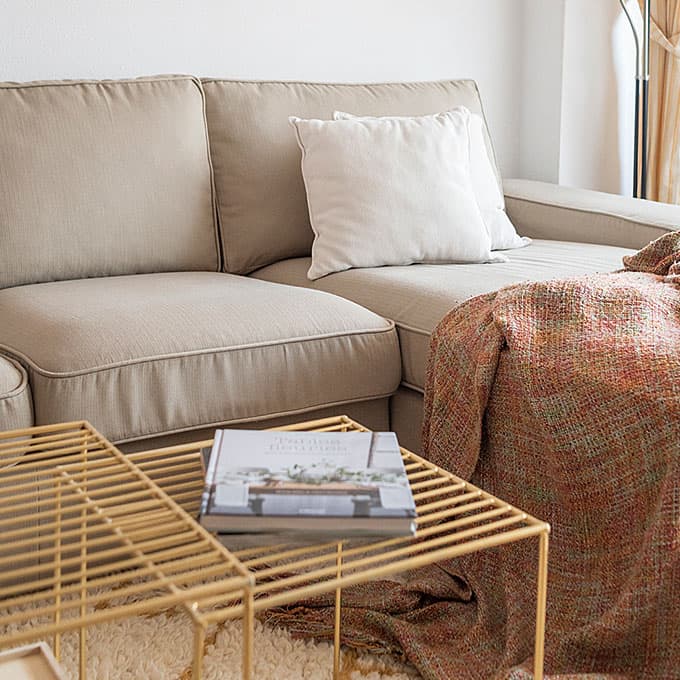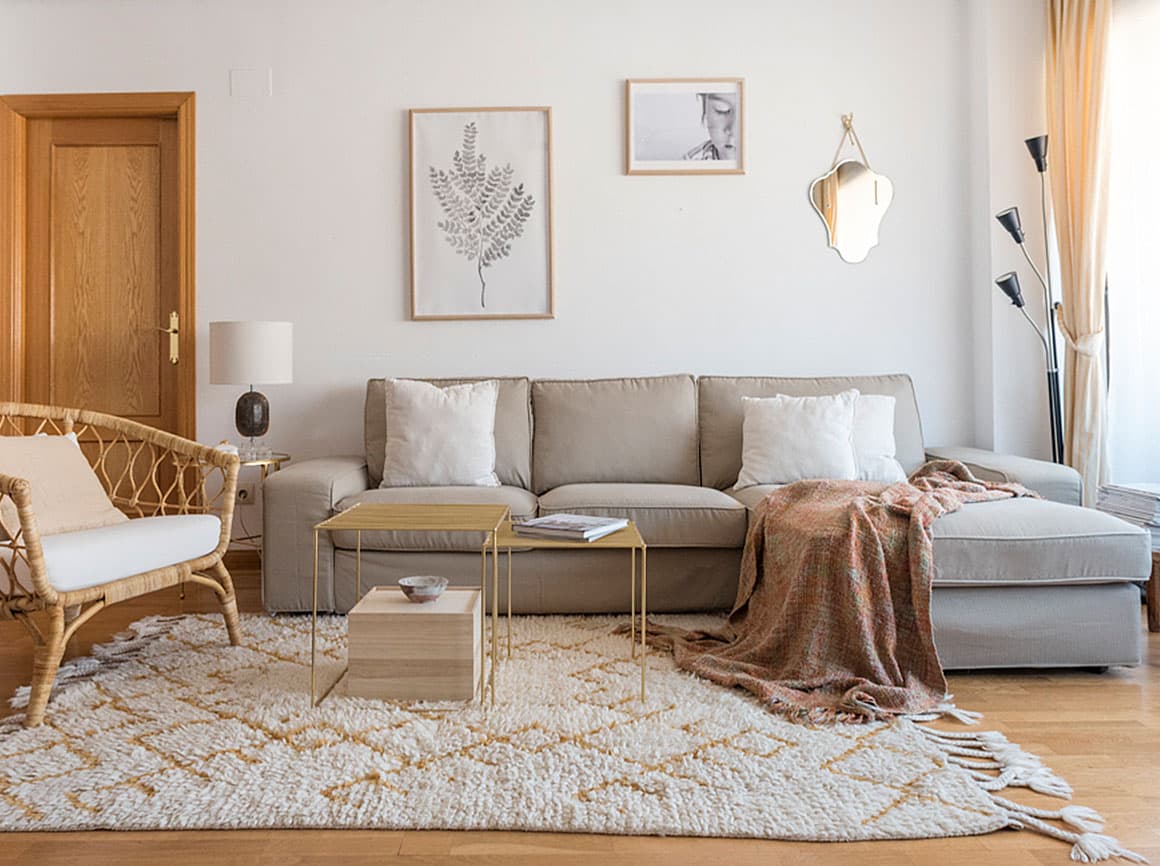 Silvia, we are in love with your living room and your style. Enjoy your sofa covers!
Do you like Silvia new sofa covers? Get the same look for your
IKEA Kivik sofa
with new sofa covers made with our Herringbone Husk fabric.