Piping layout for CUSTOM sofa and chair slipcovers
Sometimes it's hard to visualise whether piping would look good for your slipcover, which is why we created this guide. Take a look below at how and where we'd normally add piping to a sofa, chair as well as dining chair slipcovers.
Piping on a Round Arm Sofa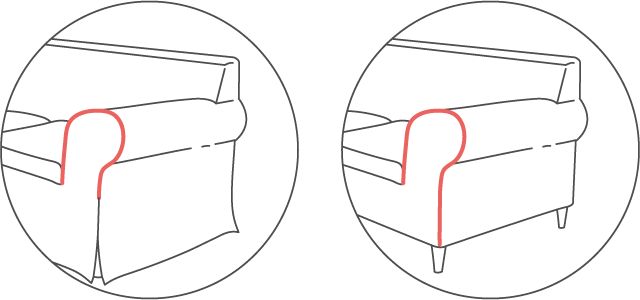 There are two looks to a round arm sofa and traditionally, the classic round arm sofa would look best with pleated skirts. However, if you were to have pleats on the slipcover - the piping will be "cut off" where the pleats begin, as per the image below: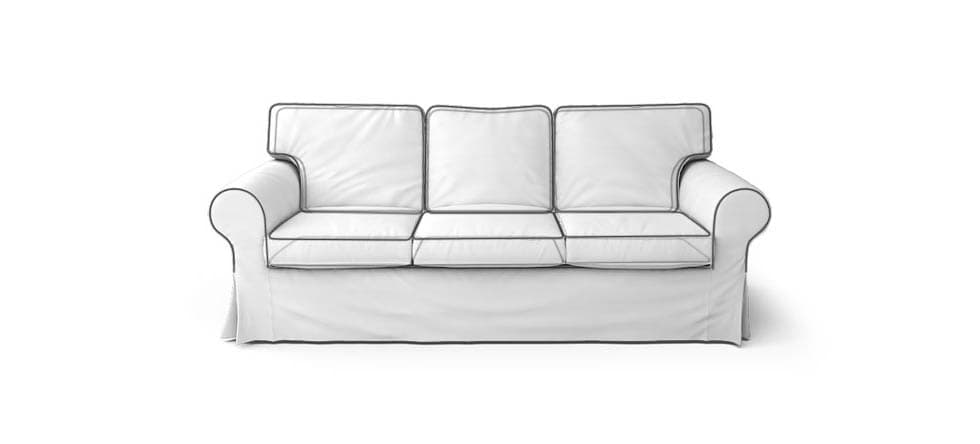 If you prefer a snug fit where the legs are shown, the piping will accentuate the slipcover very nicely as so: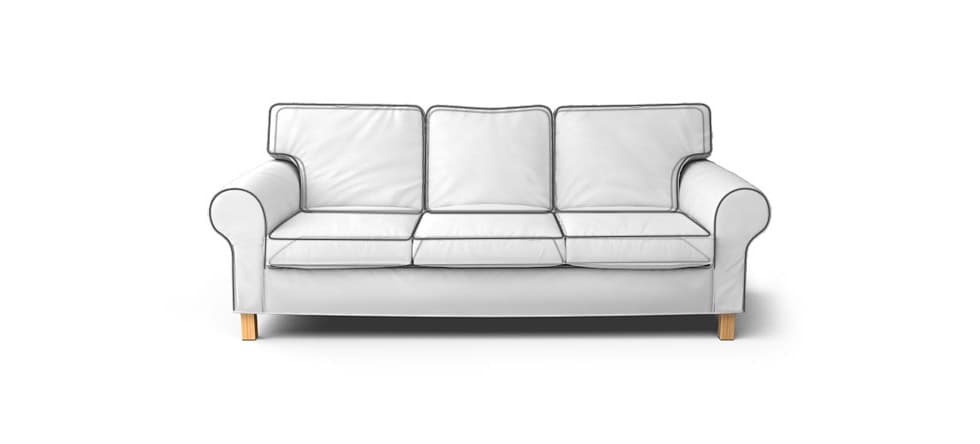 Piping on a Square Arm Sofa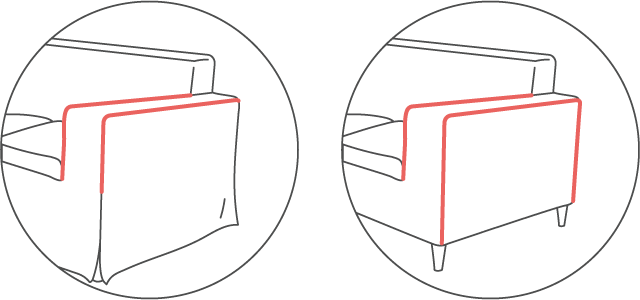 The square arm sofa is pretty similar as well but from an aesthetic point of view - we think it's a lot cleaner to exclude piping if you're after a skirted slipcover with pleats.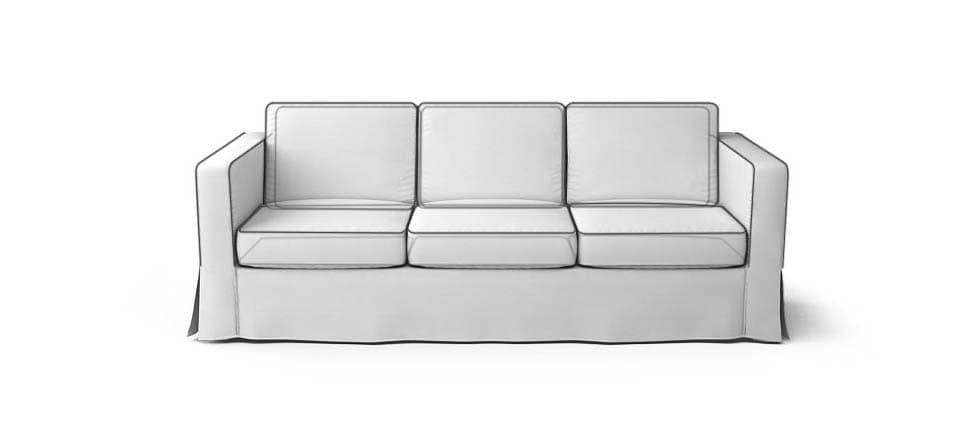 Once again with the square arm sofa, the pleats will prevent the piping from following through all the way down. If you ask us, we'd say lose the piping.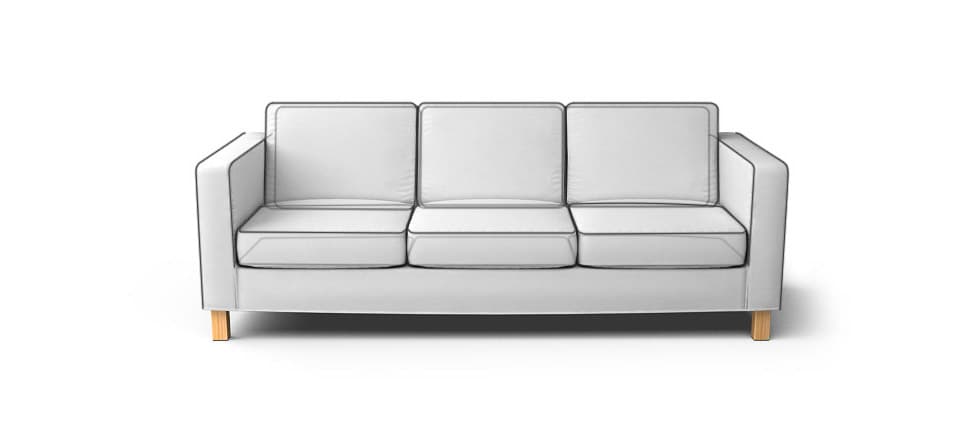 Either that, or you go full piping if you're opting for a snug fit. The accent would allow this piece to stand out even more.
Piping on Dining Chairs
Finally, if you're after wondering how piping would look on dining chairs: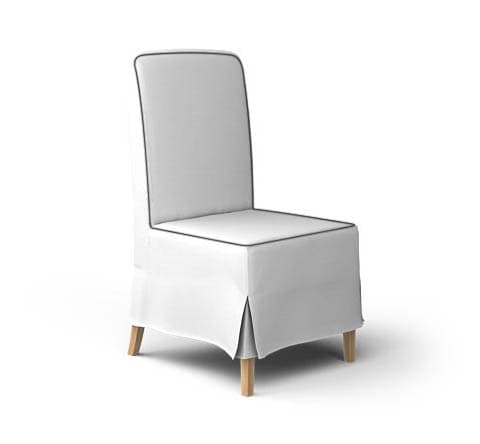 Dining chair without armrest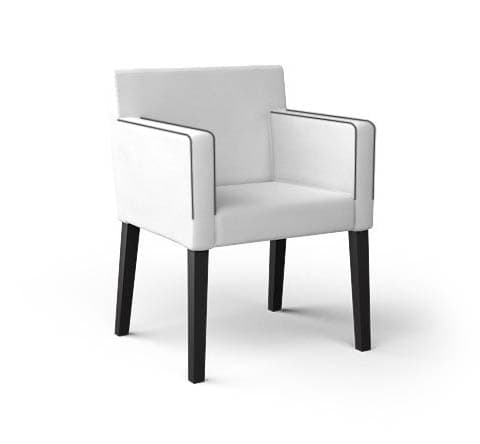 Dining chair with armrest
Piping on other type of arms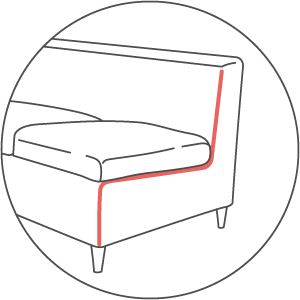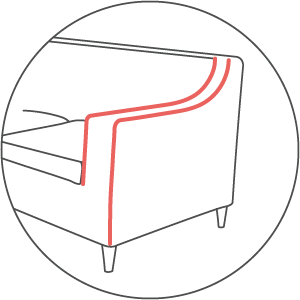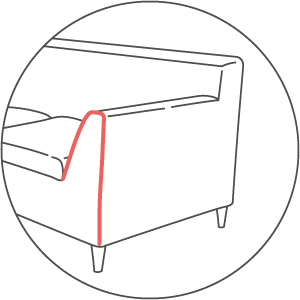 And that's pretty much it - alternatively if you have an idea of where you'd like piping to be on your slipcover, just send us a reference to
our email
or
chat with us
directly, and we'll let you know whether we'll be able to replicate it for you :)