Berlin , Germany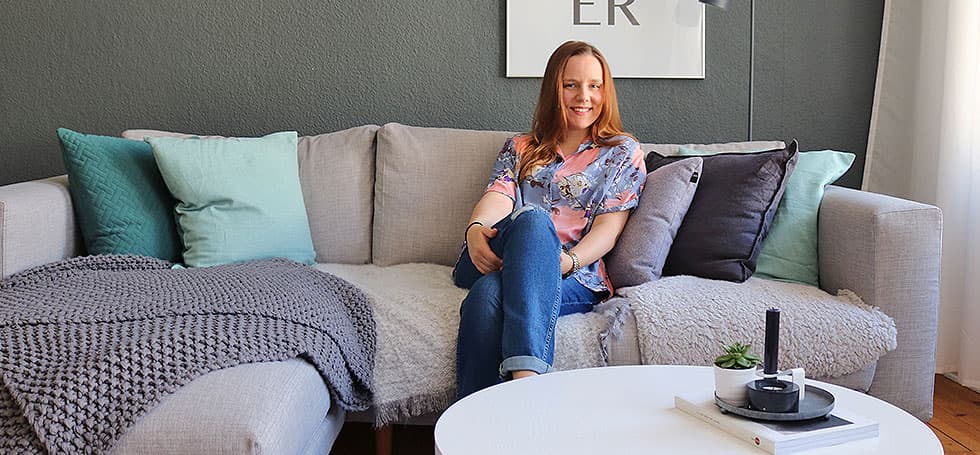 Introduce yourself, where do you come from 
and what do you do for a living?
My name is Lisa, 26 years old and I'm from a small town in Lower Saxony (Germany). For several years, I've been living in Berlin and working here as a freelance blogger, stylist and photographer.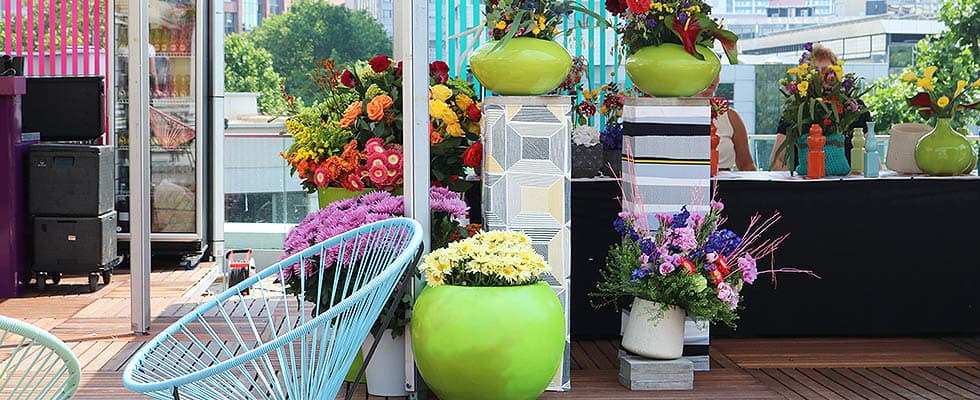 What's your favourite thing about living in Berlin?
That's really hard. Berlin is great in so many ways and your life can be built as you like - the city has something for everyone.

I'm inspired again and again and during the times when I'm not as motivated, but all I really need is to just go to the door. A walk through the neighborhood mostly makes up for it and allows me to come back with new ideas.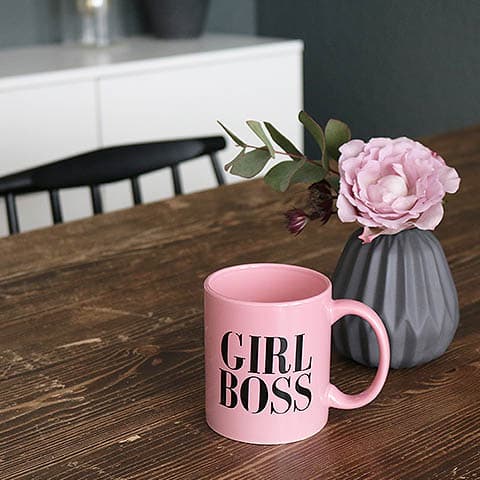 What are you most proud of to have achieved in life?
I am a self-employed and also created a small online shop for Scandinavian home accessories launched this year with Blog & Co. 
So I am now working around the clock in the things that I really love. That was a long way up to this point and I'm proud of every single step of the way.
What's something you wish other people knew about Berlin?
I often hear from friends and acquaintances who would not move to Berlin because of how dirty they thought the city would be. Of course there is also some truth, but there's also just as much green and beauty here. 
In Berlin, there are numerous green oases and magical places such as the gardens of the world, the Rehberge Park or the Castle Park in Charlottenburg. If you want, you can quite comfortably live in the open in Berlin.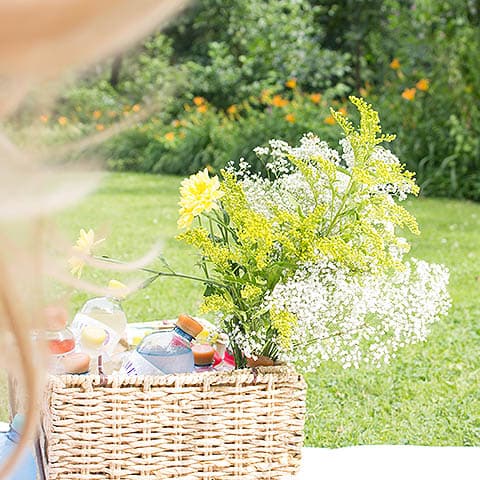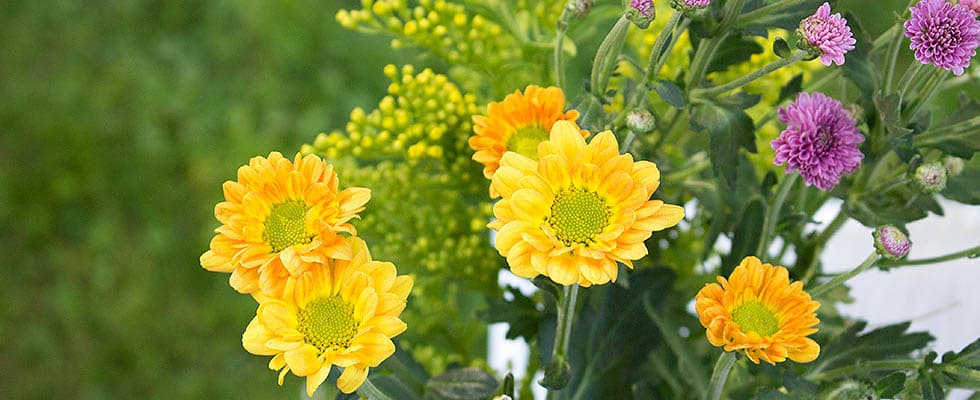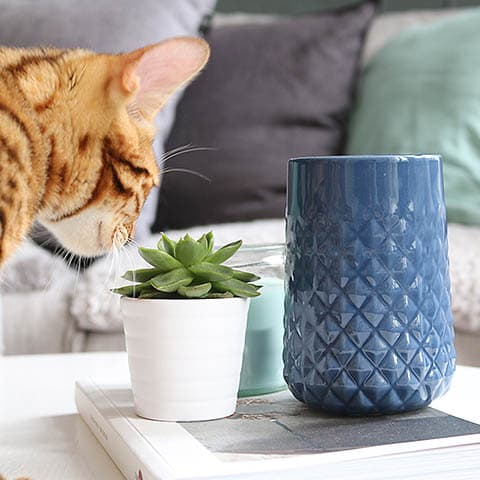 In your opinion, what makes a house a home?
How did you make your house a home?
That may be so few and that is certainly always a little taste. For me it's the little decorative objects which have accompanied me for years, an old family dining table where I often used to eat at as a child, many green plants and of course, people and pets with whom I share my four walls.
What's on your wishlist for your home?
Since we moved into our new apartment a few months ago, the wish list has been expanding. My current priorities are a String Pocket shelf for the bathroom, the Hay Strap Mirror for the dining room and if I may express a great desire, that would be the Smeg fridge for our small kitchen.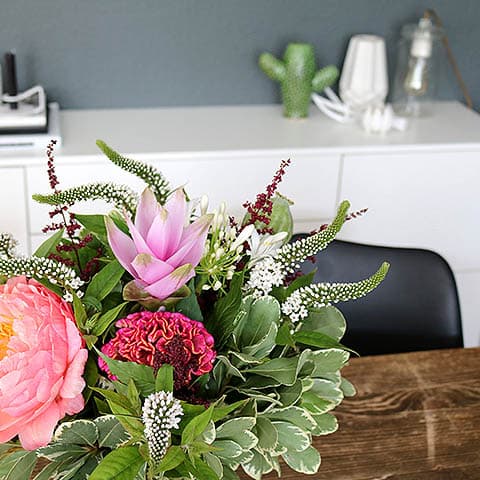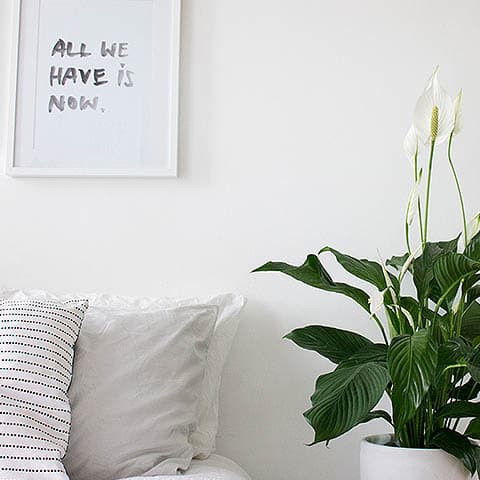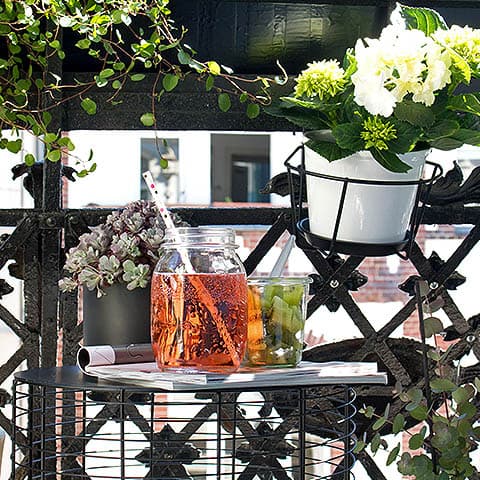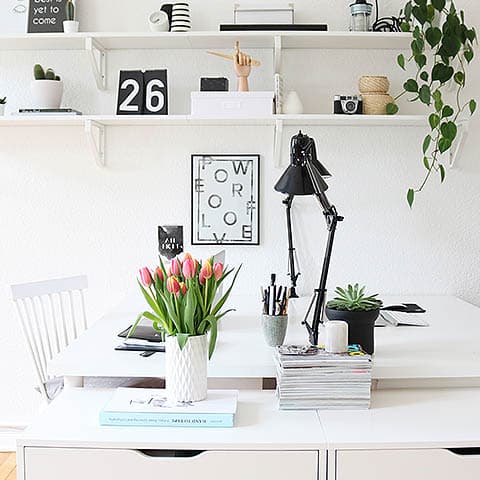 What's an average Monday like for you? 
An average Monday does not really exist, because I am responsible for so many different projects and clients. 
Depending on the numbers, it may be that I sometimes have a very quiet Monday, when I decorate the apartment and work on new blog posts, or I start directly with print orders into the new week, working on mood boards and concepts - it is definitely never boring and I can be creative every day, fortunately.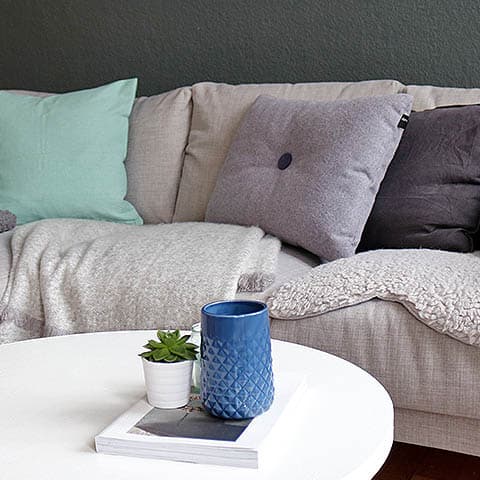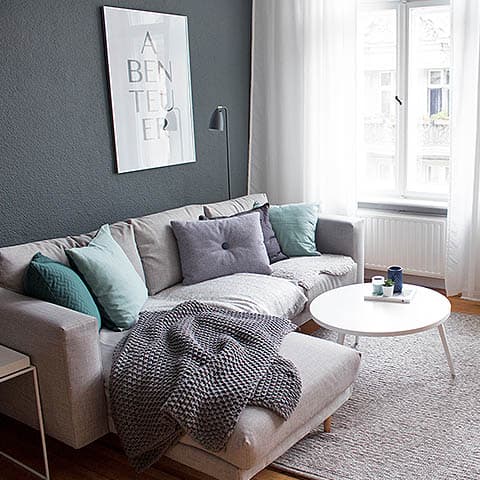 What was the last gift you gave someone?
That was a soy wax candle of Revivo Candela. The candles are made by hand in Hamburg and smell really fantastic! And of course, they are also a great decoration item for the coffee table.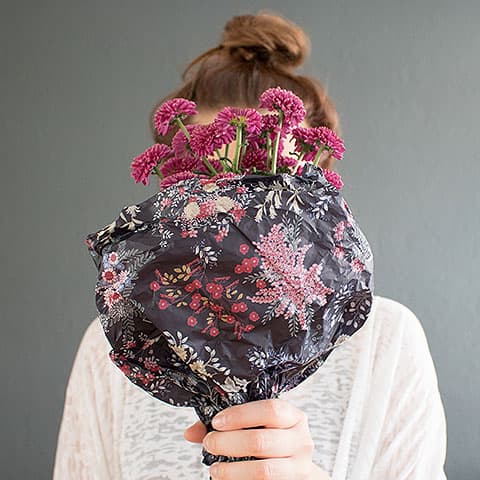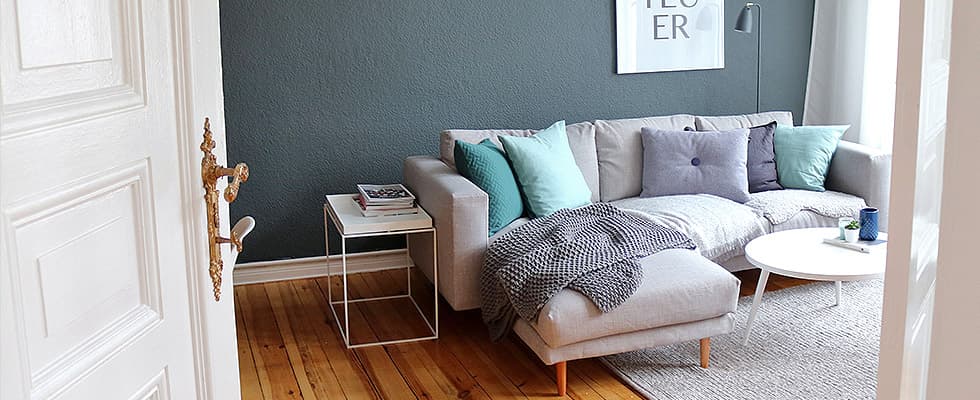 We're really charmed by your lovely living room, Lisa :)
Loving Lisa's covers? Get the look for your own Norsborg Sectional Sofa with replacement sofa covers in
Kino Ash fabric
. To complete the revamp, swap your old sofa legs with our Bailey sofa legs.