Angby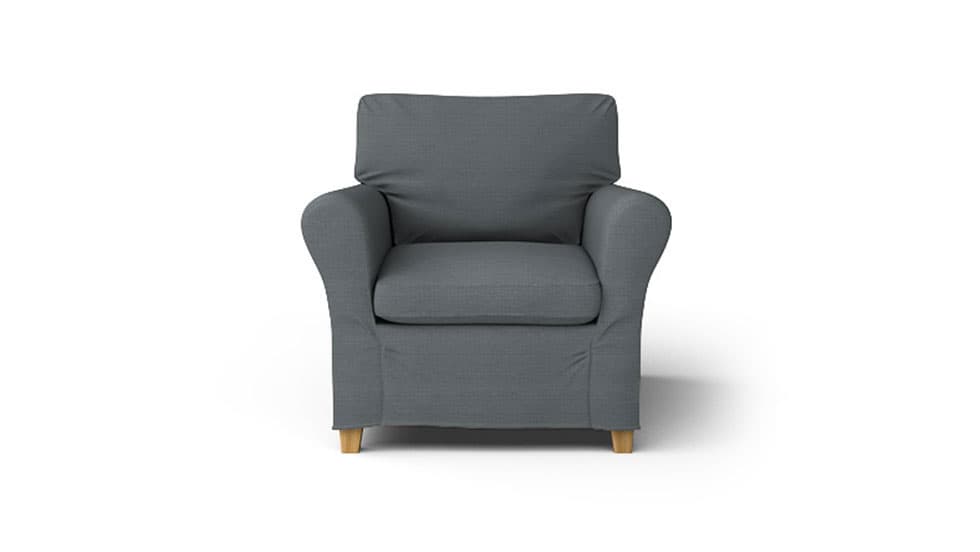 Redis-Cover your Angby armchair
Give your IKEA Angby armchair a make-over with our replacement IKEA Angby armchair covers. Swap out the old covers with beautiful handmade fabric slipcovers from our exclusive range of 70+ fabrics. All custom IKEA chair covers ship worldwide for free!
We're quite the couch detectives, so if you couldn't find yours in the line-up above, get in touch with us and send us a photo of it. We'll get back to you within a working day with what to do next.
Refresh your IKEA Angby armchair
The discontinued (2003) IKEA Angby series is the older version of IKEA's Ektorp but with smaller, shorter, rounded arms. Comfort Works makes custom slipcovers for the Angby armchair, 2 seater and 3 seater sofas. Our slipcovers are made to fit snugly on your sofa to achieve a more tailored look. All seat cushion covers also come with lining to prevent the seats from slipping off the frame.
Love your IKEA Angby armchair but frustrated that it's looking worn-out, stained and frayed? Give it a new lease on life with a custom IKEA replacement armchair slipcover. Pick from over 70 fabrics, such as premium linens, luxurious leathers, comforting cottons and super-soft velvets, then add personal touches such as pleated skirts, contrast piping and side pockets for a look that reflects your unique style and personality.
Our custom IKEA Angby replacement armchair slipcovers are machine-washable, so you'll never have to worry about keeping your armchair clean. Do stain, spills and smudges stress you out? You don't have to be. Just take your slipcovers off and throw them in the washing machine for an easy, hassle-free clean. This means that your newly-revived armchair will not only look refreshed, it'll also be child- and pet-friendly.
What Our Customers Have Been Saying