Backabro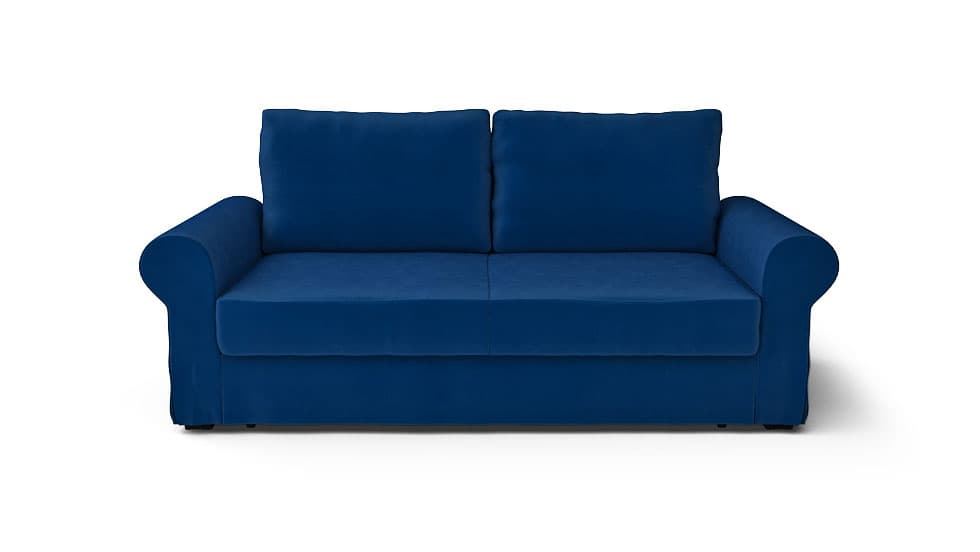 Redis-Cover your Backabro sofa
Looking for a Backabro slipcover? Personalise and transform your Backabro sofa bed now with kid & pet friendly slipcovers, delivered to your doorstep.
We're quite the couch detectives, so if you couldn't find yours in the line-up above, get in touch with us and send us a photo of it. We'll get back to you within a working day with what to do next.
Re-Cover your Backabro sofa
The Backabro comes from the IKEA sofa bed family in two sizes. The Backabro sofa bed and the Backabro Sofa Bed with Chaise. Easily confused for the Moheda, the simplest way to spot the difference is the number of back cushions - the Backabro has 3 while the Moheda has 6.
Our hand made slipcovers also comes with high side pleats like the original. With over 60 fabric choices, you'll find something that suits your home and style. So whenever the makeover bug bites, get a new cover to instantly update your living space.
Fun fact: The IKEA Backabro and Vilasund first appeared in 2014, but did not seem to exist for over a year. Read more about how the IKEA Backabro and Vilasund sofa beds were discontinued here.
What Our Customers Have Been Saying