Backamo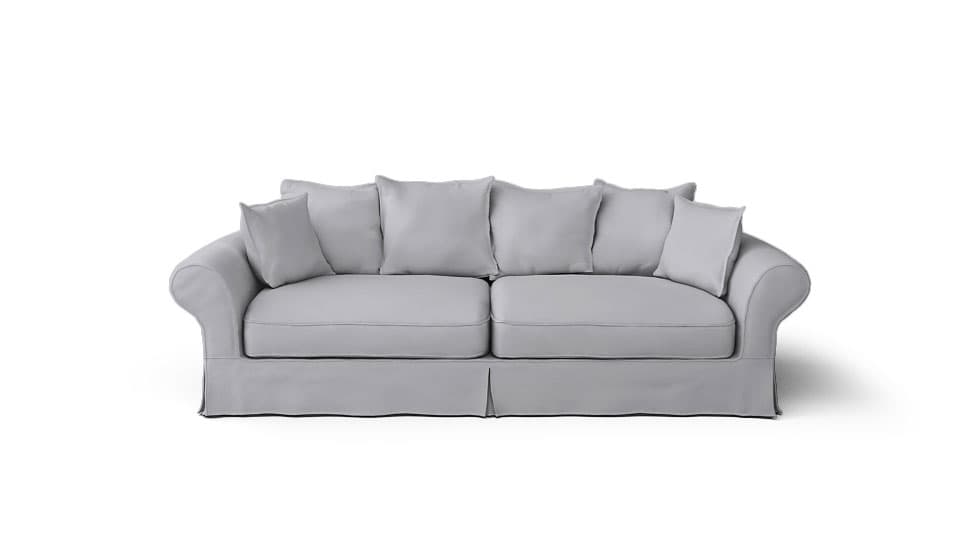 Redis-Cover your Backamo sofa
We make custom replacement IKEA Backamo sofa covers that save your discontinued sofa from the landfill. Each IKEA Backamo couch cover set is handmade and tailored to fit. Choose from 70+ fabrics for your IKEA Backamo sofa slipcover and get it delivered anywhere in the world for free.
Didn't see your sofa model listed above? Take our quiz to find the best slipcover for it or simply get in touch with us with a photo of your sofa and we'll get back to you with answers within one working day.
Transform your Backamo sofa
The Backamo 3 seater is often mistaken for the Backa 2.5 seater. To tell the difference - the Backamo would have curvier arms and 6 original throw cushions instead of 4, which the Backa has. Original slipcover also comes with pleated skirts, so if your sofa slipcover isn't skirted - it's more likely an IKEA Backa 2.5 sofa.
Also note that due to manufacturing limitations, this model will have a clearly visible seam centred on the sofa (instead of a smooth seamless look) when made with the Herringbone fabrics.
Do you have the Backamo 3 Seater sofabed? Email us if you're interested in a slipcover!
What Our Customers Have Been Saying