Barkaby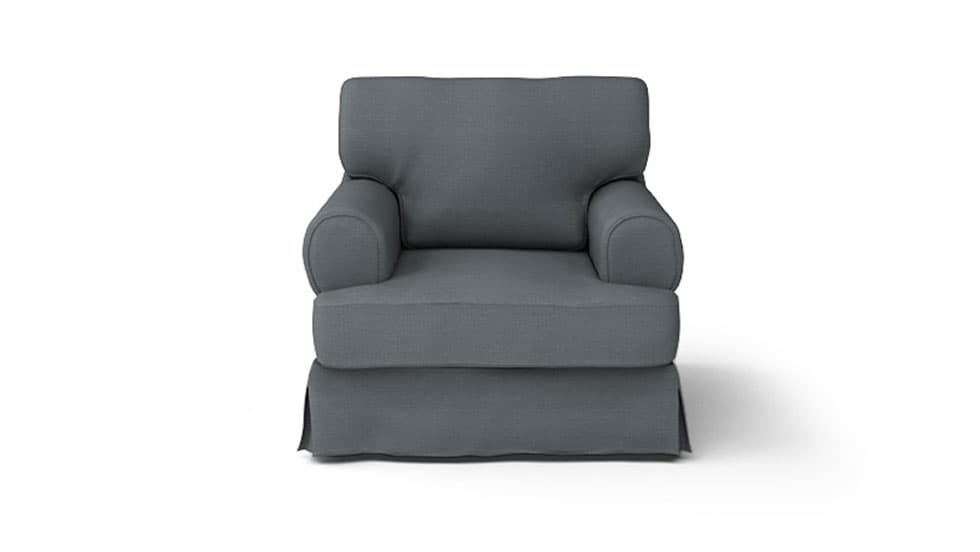 Redis-Cover your Barkaby armchair
Looking to replace your Barkaby armchair cover? Get a slipcover here with a selection of over 60+ different fabrics!
Didn't see your sofa model listed above? Take our quiz to find the best slipcover for it or simply get in touch with us with a photo of your sofa and we'll get back to you with answers within one working day.
Re-Cover your Barkaby chair
This IKEA armchair was discontinued in the early 2000s before being replaced by the Ekeskog sofa series, so don't mistake this for the EKESKOG armchair. The best way to identify this is by measuring the width of the sofa's back (not back cushion) - it should be around 68cm.
The alternative would be to simply look under the slipcover for a tag that says "Ekeskog" or "Barkaby" - both of them seem to have it. When in doubt, drop us an email or a message on livechat!
Unsure of what fabrics to get for your replacement slipcover? No worries, check out our fabric samples here!
What Our Customers Have Been Saying