Espoo , Finland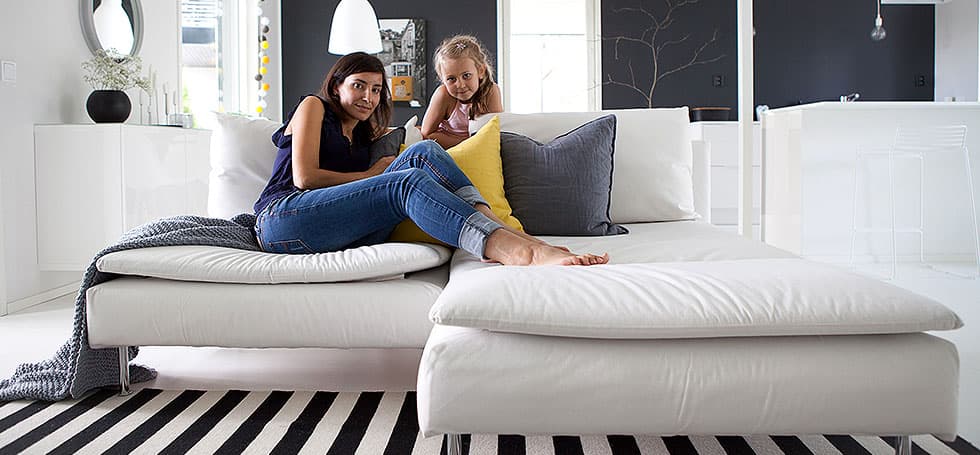 Introduce yourself, where do you come from 
and what do you do for a living?
Hi, I'm Jennifer from Espoo, Finland. I am an interior designer and formerly a kindergarten teacher by profession. Currently I work as a teacher and do some design work in my free time. I am also a blogger and write in Central [dot] called sisustuspainotteista blog.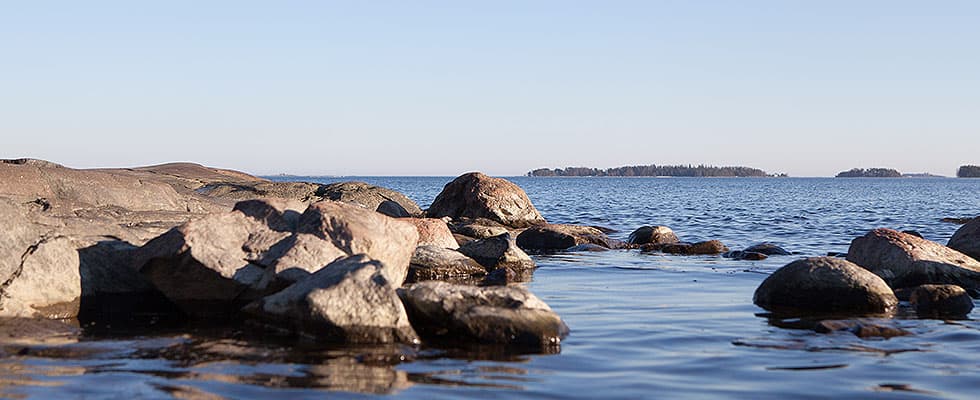 What's your favourite thing about living in Espoo?
Espoo is near the sea and close to nature. The best thing about Espoo is it's proximity to the sea while being just a short distance from the Finnish capital city, Helsinki.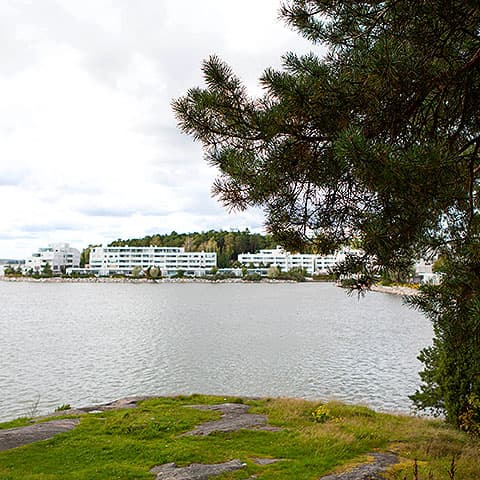 Where did you go for your last holiday? Tell us about the experience.
We spent 3 weeks during the summer in Mallorca, Spain, and stayed in three different locations for a week. Palma city was my absolute favorite! 
Fascinated by the Cap de Formentor spectacular rugged landscape and Cuavas Del Drachin caves and atmosphere. The holiday was a wonderfully relaxed and unforgettable.
What's something you wish other people knew about Finland?
Finland has incredibly beautiful nature and as you go from north to south, the scenery gradually changes. Finland steams want to set aside time for excursions outside Helsinki, and many beautiful places are just a day trip away. 
In Finland, each locality have their own traditional food, and it's definitely worth a visit just for the experience.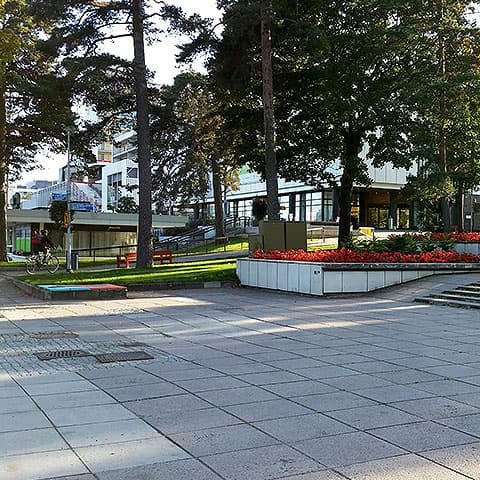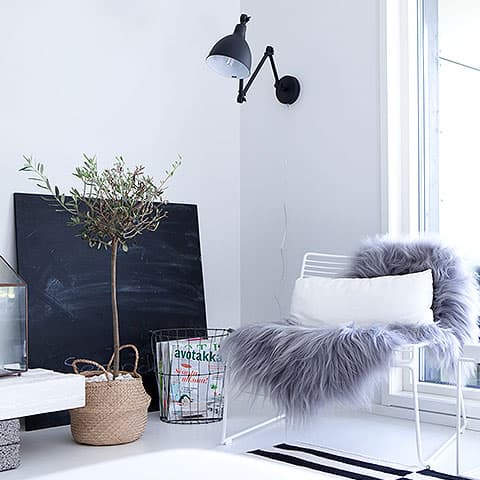 In your opinion, what makes a house a home?
How did you make your house a home?
The home takes shape of the people who live there. For me, the interior is also important green decoration and we have a lot of plants from home, they are pretty in every room, including both bathrooms. 
In addition to home decor can be found in ready-made solutions, including my own home in the DIY furniture, such as a self-made wardrobe and a TV-level.
What's your favourite room in your home?
My favourite area is downstairs, with a common, open concept living/dining room and kitchen. I designed the interior myself so that our home will be quiet and peaceful. My personal favourite area on the ground floor is my living room!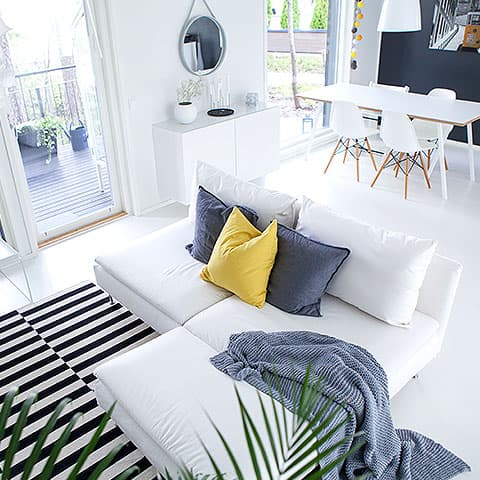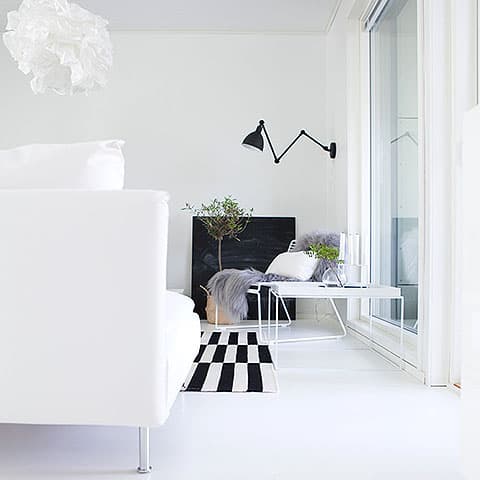 What was the last gift you gave someone?
I like to buy gifts with the recipient in mind, but now I feel that everyone already has so much. Lately I've opted to buy gift cards, so that the recipient can just choose their own gift. 
Gift cards can be purchased at so many places at all times clothing stores beauty salons, in which case can, however, take into account the recipient of the gift. 
I must admit that being winners lempilahjani are currently gift cards, dream list when often there is something related to your interior.
What's an average Monday like for you?

Mondays are not the worst days of the week, but Tuesdays are :D 
On Mondays I wake up feeling refreshed around 5-6am, to enjoy some peace before I go to wake up my husband and daughter. I drop my daughter at the nursery school, then go to work. 
Our work days are short, so after work, I pick up my daughter from nursery and spend some time together. On Mondays we don't have any outdoor activities, so we watch some food and children's shows. Normally I'll answer emails, and work on my blog and Instagram.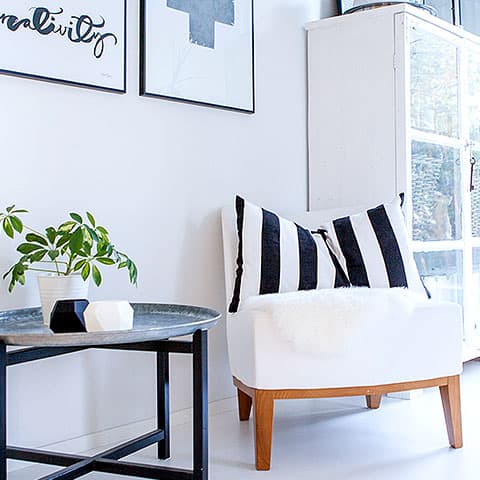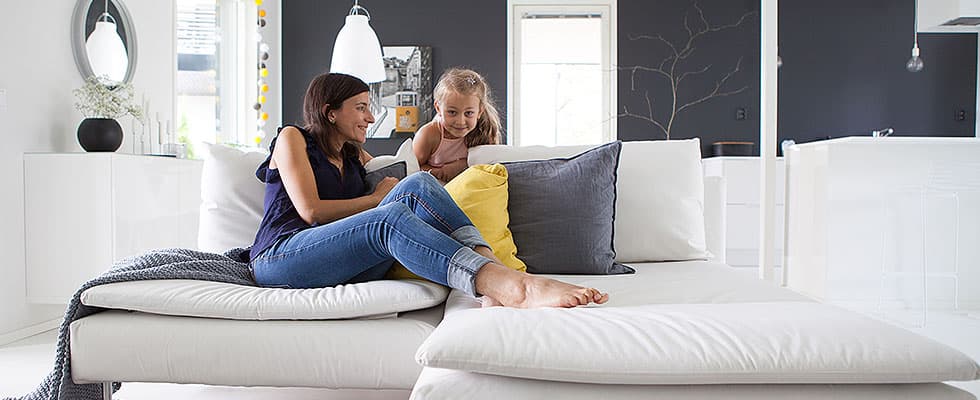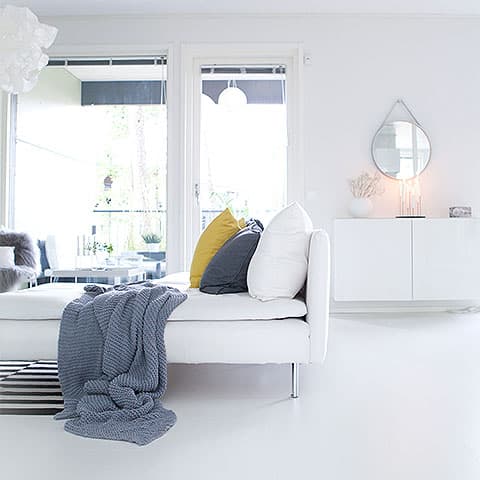 Would you say that you've purchased your dream sofa? Why or why not?
Our Soderhamn sofa fits perfectly in our lives! Although the sofa is basically 2 separate parts, it's perfect for our small family. 
When my family moved to this apartment 1.5 years ago, I hardly even considered any other option because I wanted an airy, plush sofa with washable covers.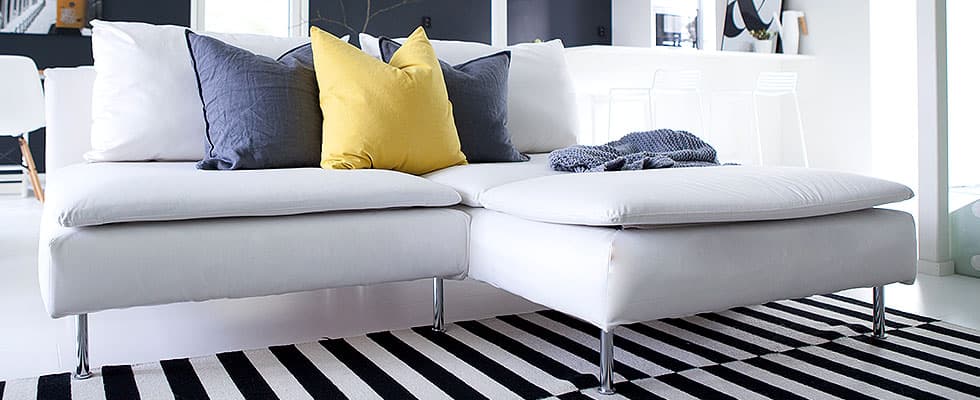 Thanks for the sneak peek into your life, Jenni!
These custom slipcovers for Jenni's Soderhamn sectional sofa consist of the Soderhamn One Seat Section Sofa Cover and the Soderhamn Chaise Sofa Cover, both in a super soft and cozy
Shire Cloud
fabric.