HAMBURG , Germany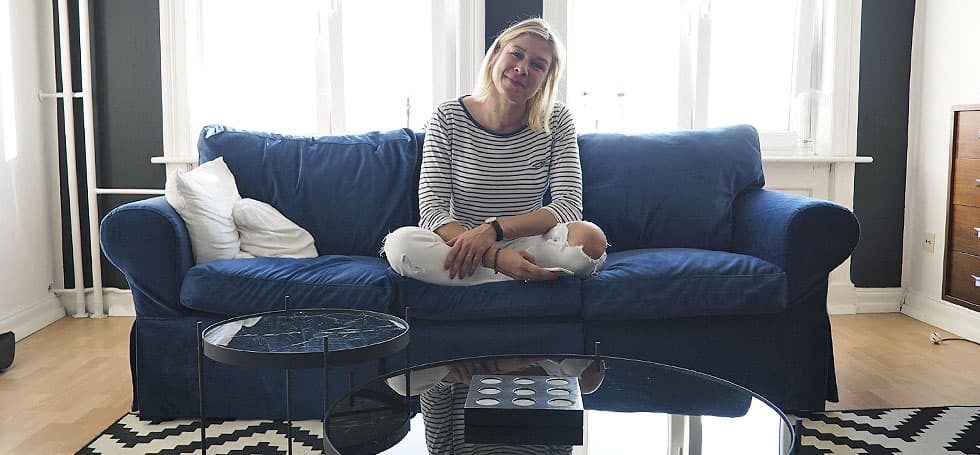 Introduce yourself, where do you come from and what do you do for a living?
Good morning! I'm Jenny and some certainly know me better as Elbgestöber through my Instagram account. I am from Hamburg - born and raised here.
Professionally I am working as a social media manager for a new, innovative coffee system (Qbo) and very happy with this great job and team.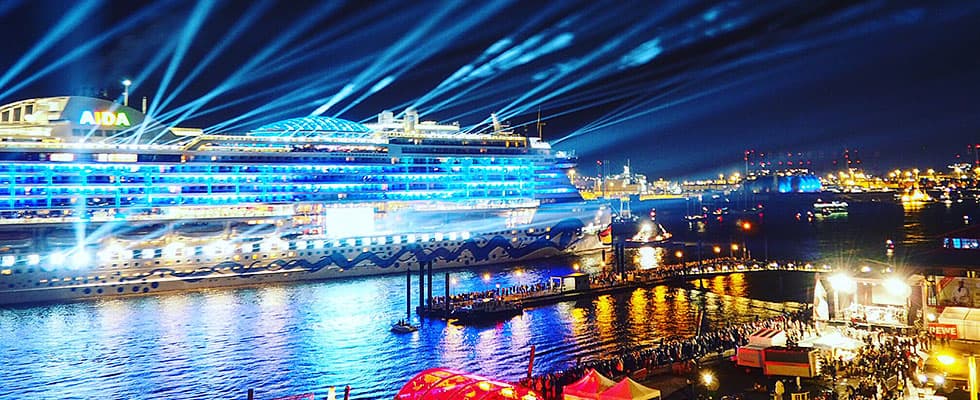 What's your favourite thing about living in Hamburg?
For one, it'd be the beautiful view everyday with this wonderful city – but I'd be lying if I said that I have a particular favorite corner in Hamburg. Each district has its own special charm.
I could have breakfast at Elbgold restaurant, take a stroll through Ottensen, sit down at the Elbe or walking around along Alster way. Hamburg is simply unbeatable with its many wonders.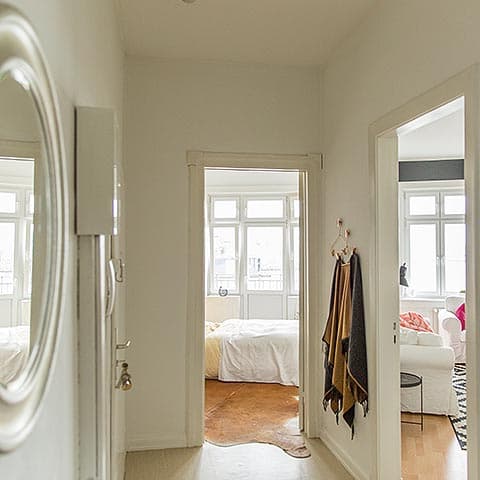 What makes a house a home?
How did you make your house a home?
Self similarity - the home must match the residents. It's not about perfection but about self-similarity.

In my opinion this is easily reflected in the whole atmosphere of an apartment or a house.
Tell us about the history of your home.
I've lived in this apartment now for about 3 years and would never really take off again. It is simply a magical place for me and I'm still discovering ways to make a difference.

I would describe my style as a mix of old and new things, something Scandinavian, a bit vintage and with a propensity for minimalism with great accents.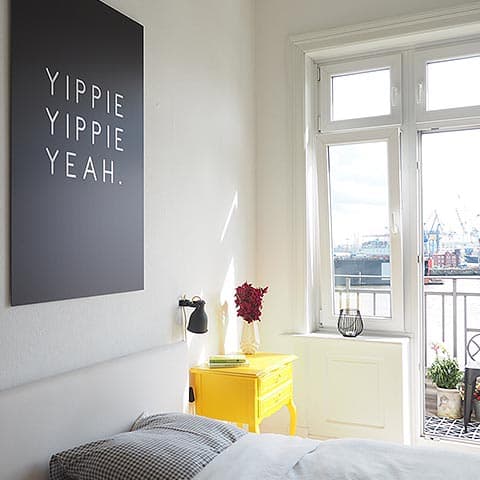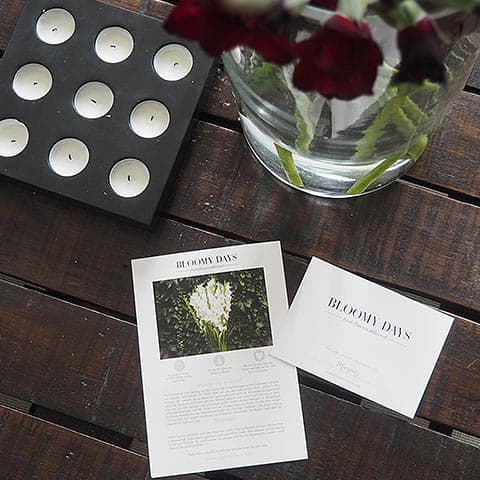 Where do you get your inspiration?
I'm not fixed to one style and grab rather elements from different directions in order to get the best look and feel. Everything else would be too boring.
My inspirations come here from all directions - via Instagram, Pinterest, and through magazines, friends or through everyday life. Inspiration is everywhere!
How do you spend your free time?
Naturally, my apartment and work / Interior takes a lot of free time, but I definitely also enjoy the usual activities that probably everyone enjoys: meeting friends, eating out, concerts. The usual stuff.
Sports and exercise every now and then is a must - my jogging track is strategically located on the Elbe fortunately.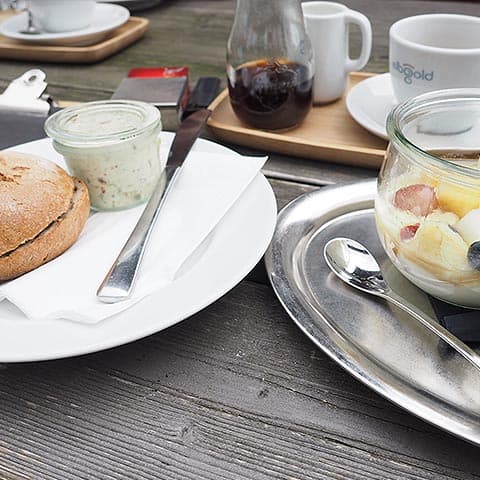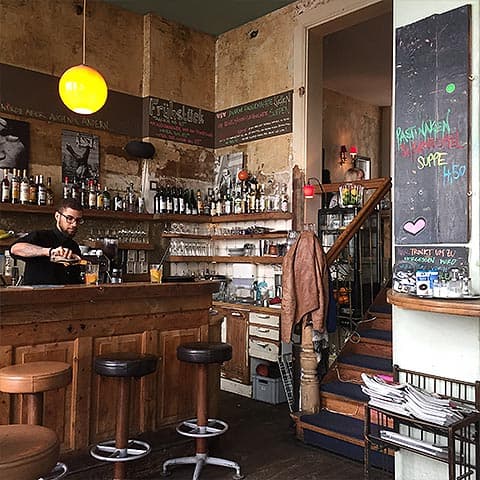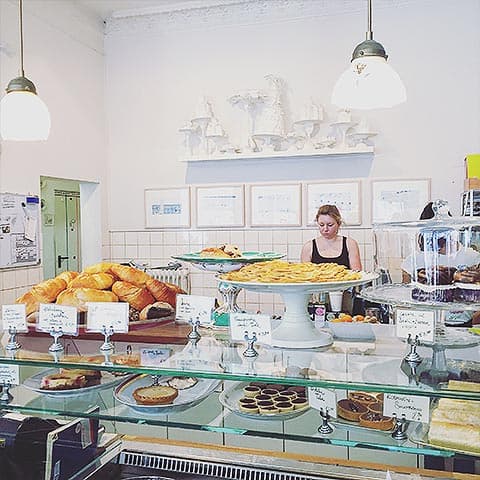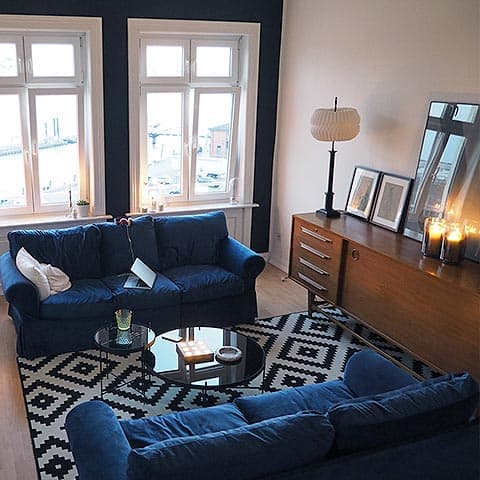 Why did you choose this sofa?
The Ikea Ektorp model is a true classic and fits easily to any style. It is comfortable, adaptable and affordable. I love it very much!
When I moved into this apartment, I decided to go for the Ektorp 3 seater sofa with a white slipcover and shortly after, the 2 seater sofa.
The ability to change the covers is another plus point. Color makes so much of difference so a simple slipcover can change easily the character of the whole living space. I like that.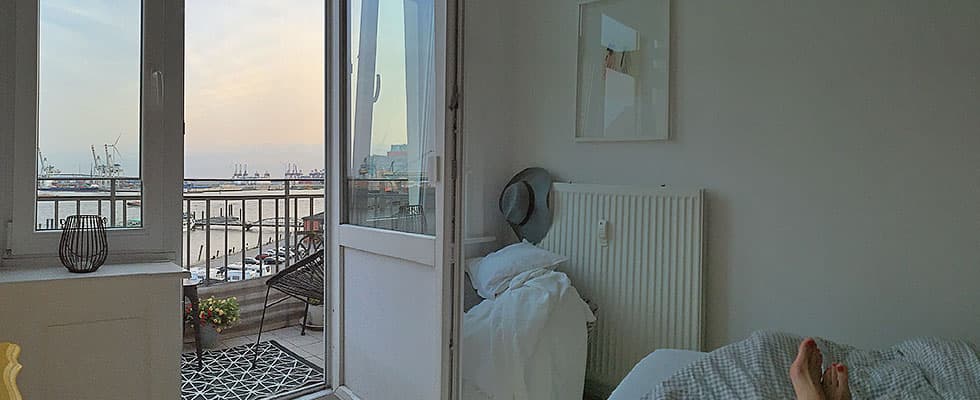 Love the new living room look, Jenny!
Her living room once had white sofas and are now dramatically changed with luxurious new blue velvet slipcovers. Jenny's Ektorp 2 Seater Sofa Cover and 3 Seater Sofa Cover are both in
Rouge Indigo
fabric.