Isère , France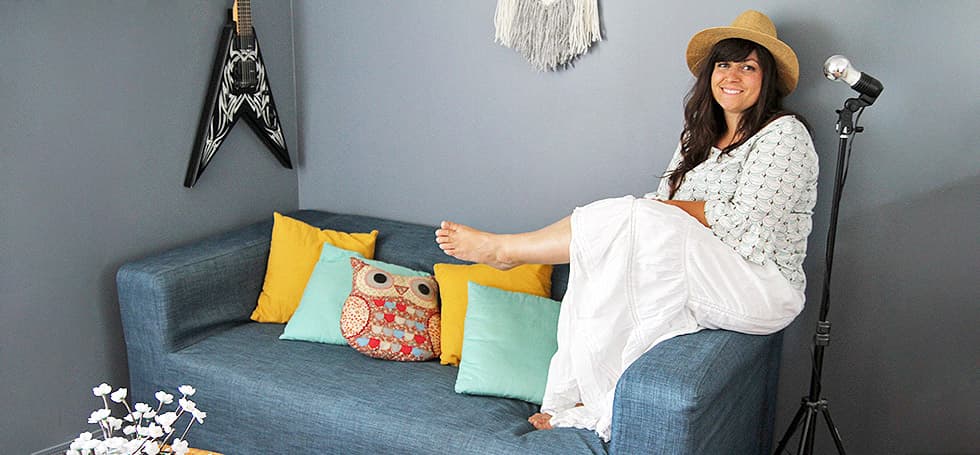 Introduce yourself, where do you come from 
and what do you do for a living?
My name is Debohra, I am 32 years old and I am a photographer and a blogger. I live in France not so far from the Alpes with my lover and our two children in a house that we build from scratch, with lots of love.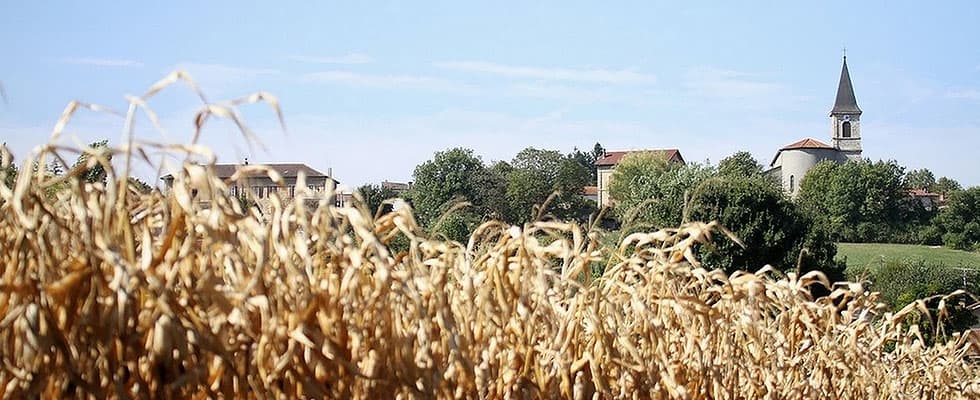 What do you love about the Isère countryside?
I love the calm and the nature. I enjoy everyday the chance that I live in such environment. I like going for a walk in the neighborhood at night, we go see caws, donkeys, sheep and horses.
I like this simple life with no unnecessary stress, it is a life where you can actually say hi to your neighbor or spend time doing nothing.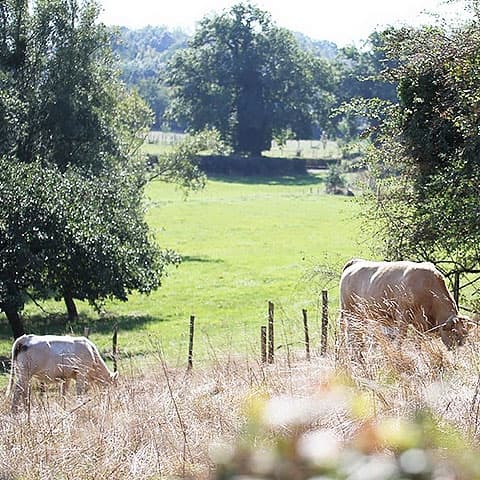 What is the thing that you would like people to know about France?
I think that most people know already that France is a very beautiful country with a rich culture, but I want to say to them that there is a lot more to discover off the beaten tracks. Regardless of the touristy spots, the countryside of France has a lot of secrets and great surprises. 
Where did you go for your last holiday?
We travel a lot as we just came back from Italy where we spent 4 days in Cinque Terre, a part of Liguria. And in a few days we are catching a flight to Greece. It is extremely important for us to discover the world and be open to others, and we are committed to transfer this to our children.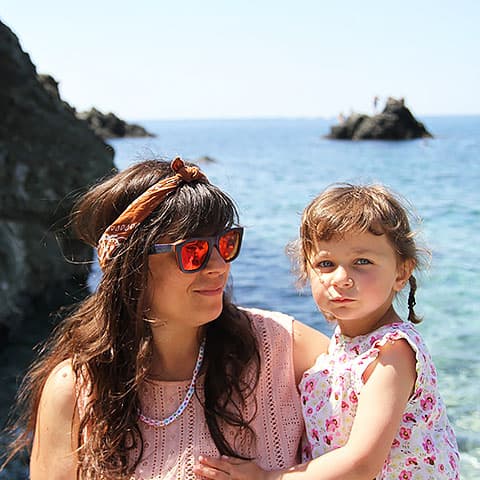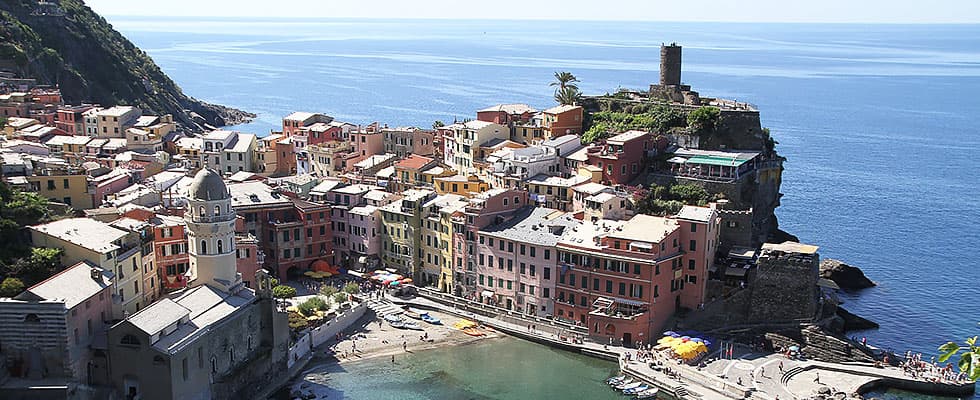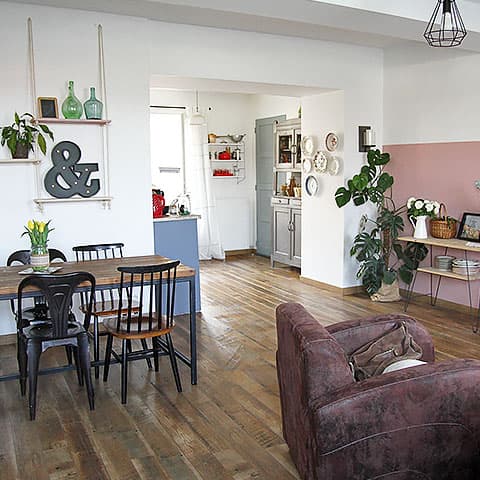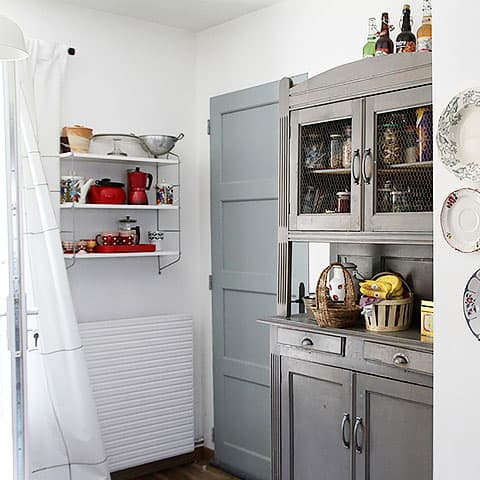 In your opinion, what makes a house a home?
How did you make your house a home?
I think it is about all the energy we provide in building a house as we first imagined it that makes it a « home ». The second thing that makes a house a home is the place where we spend our everyday life with our family, where we create billions of memories and where we can just be ourselves.
The only thing that gave me stability in life is buying our house, it gave me a basis to build my dreams. The house was in a really bad condition but with a lot of potential. We have been working on it for 3 weeks full time before bringing our stuff. We still renovate it progressively according to our mood and to our children's needs as they grow.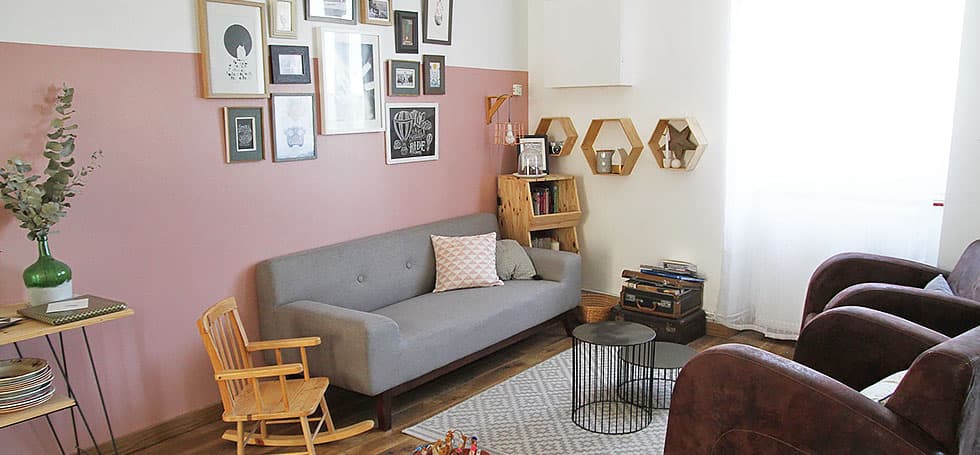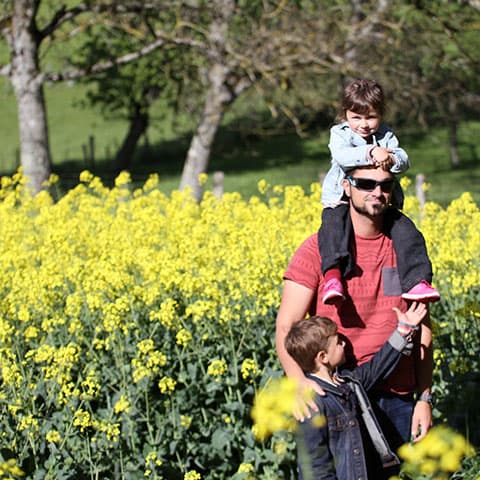 What's an average Monday like for you?
Monday is the busiest day for me, when I mostly work from home on sort out the photos and arrange the deliveries, but it is also the day where I go groceries shopping.
It is the day of the week where I have lunch at 2pm, when I stress to pick up my children from school on time.
Fortunately I finish the day by doing some yoga, nothing better to relax and focus on what is important for the week.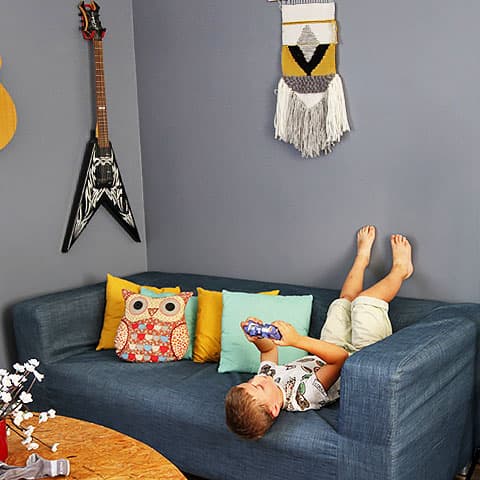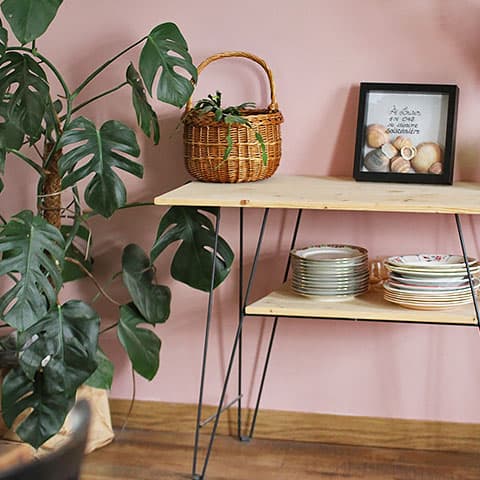 What in your wish list for home décor?
I dream of rattan deckchairs for my garden, a carpet tiles in cement for the entrance of the house. And I would absolutely love having a Chesterfield sofa… one day maybe.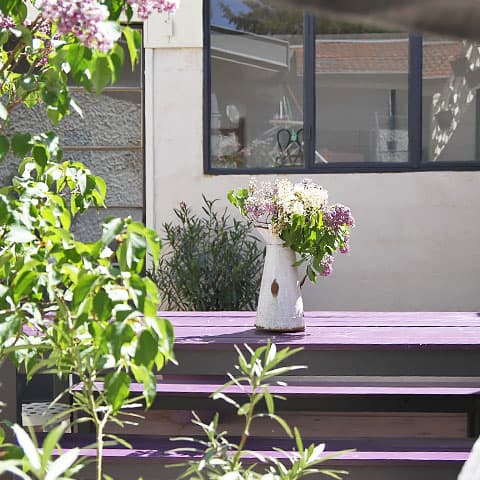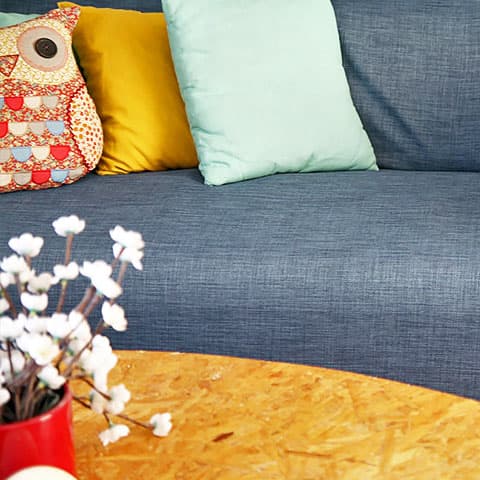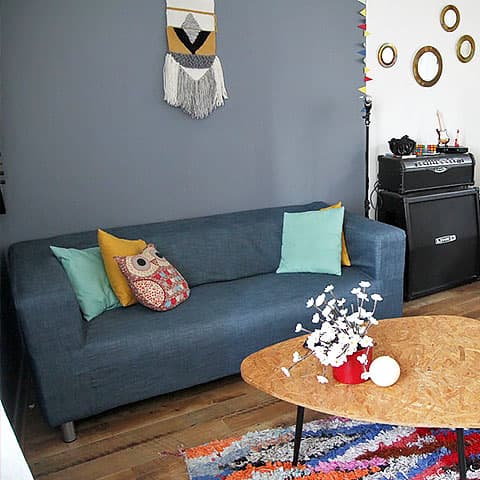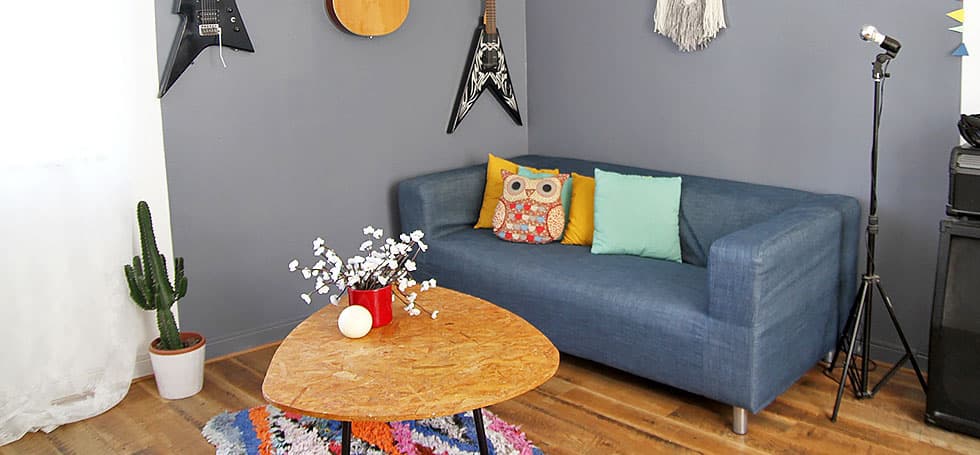 Your living room looks fabulous, Debohra!
Talk about a dramatic change! Debohra couldn't stand her red leather Klippan sofa anymore. After ordering fabric samples, she chose our super durable fabric
Kino Denim
to go with the rest of her living room.