New Jersey , USA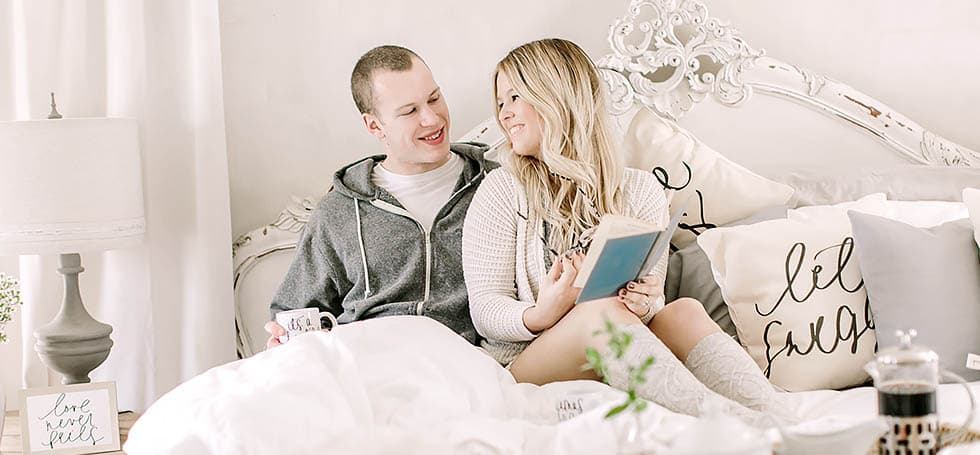 Introduce yourself, where do you come from 
and what do you do for a living?
My name is Alyssa and I live in central New Jersey with my sweet husband and precious little pup! Together we run our small business, PCB Home, an online home décor shop where everything we sell is handmade right in our studio. I love creating, designing, and everything that has to do with interior design!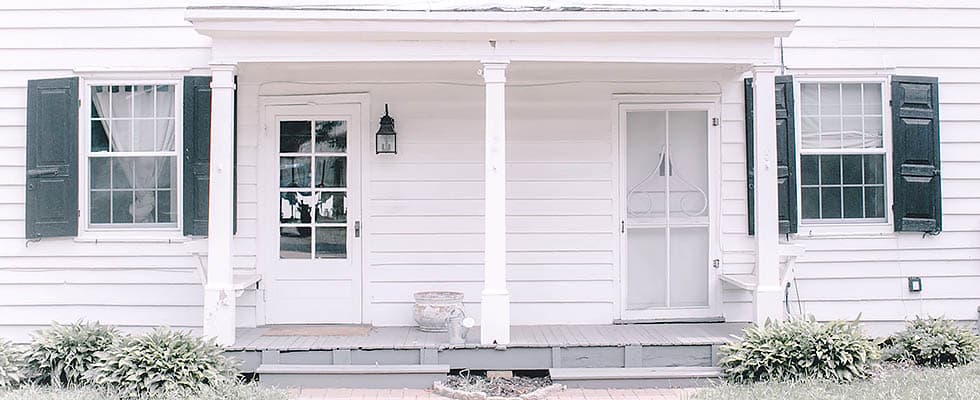 What's your favourite thing about living in New Jersey?
We love the history here in New Jersey. The town where we live was settled in the 1600's and most homes from these years are still around and original to the town.
I love all the charm throughout the main streets and viewing all the character within the homes and buildings. Princeton University is just a short drive away and the city of Princeton is filled with exquisite architecture and beauty.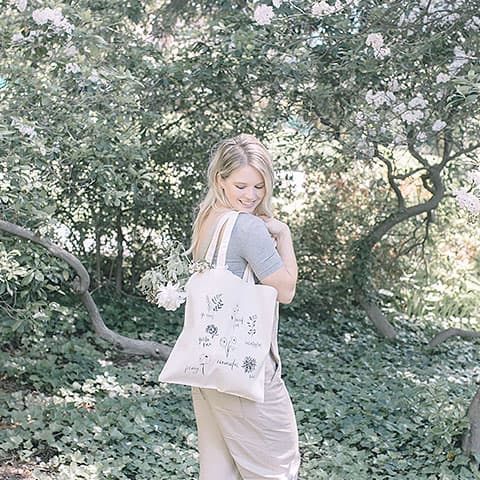 What's something you wish other people knew about New Jersey?
New Jersey is so versatile! You can go from town to town and experience so many different ways of life. We have the beach towns, the historic towns, and we are nice and centrally located to some of the biggest cities like New York and Philadelphia. There is much to experience in NJ!
Where did you go for your last holiday? Tell us about the experience.
We traveled the coast of California and it was stunning! We took a road trip from San Diego to Napa and drove the Pacific Coast Highway the entire time. The views from the edge of the state looking over the water were incredible and we hope to go back soon!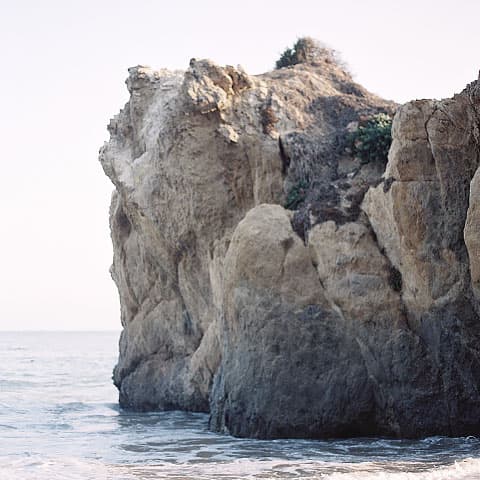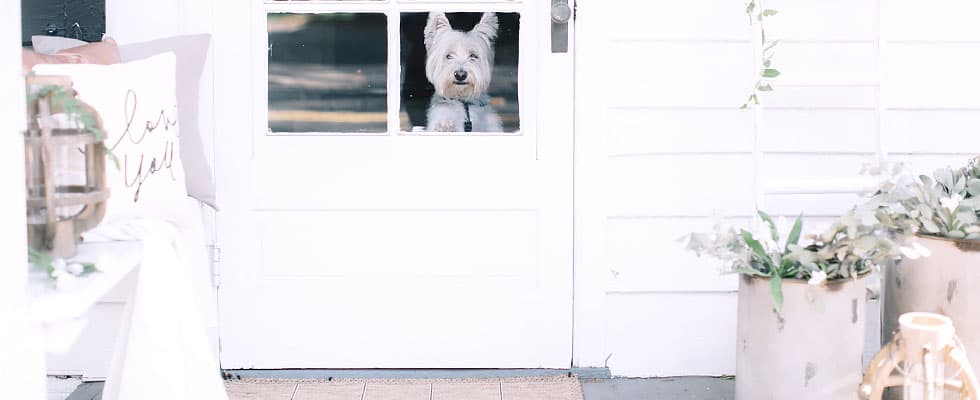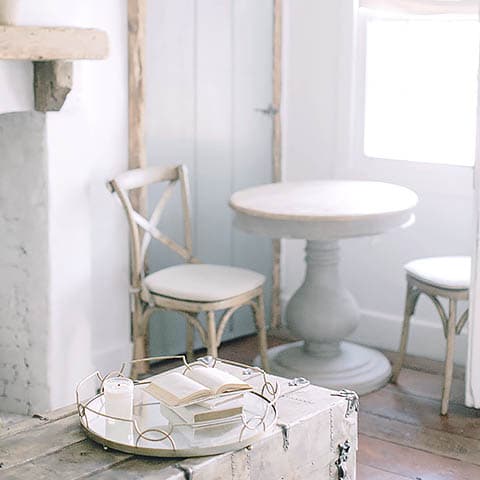 What's your favourite room in your home?
We have an extra room on our first floor that we converted into a breakfast nook. It's a little space where we have a sofa, table for two, and a little coffee bar. I love to spend quite mornings in here doing some reading and in the evenings it's the perfect room for a cozy fire.
In your opinion, what colour (aside from black and white) is the most versatile for use in the home?
I'm a firm neutral colored decorator. That being said, I don't stray much from the different black and white hues. My favorite versatile color is cream or ivory. It's so beautiful, timeless, and goes with everything!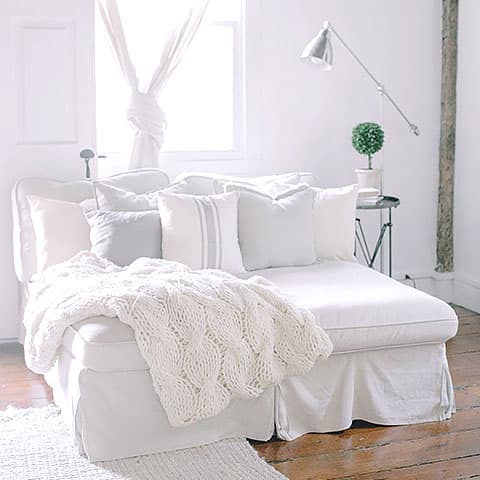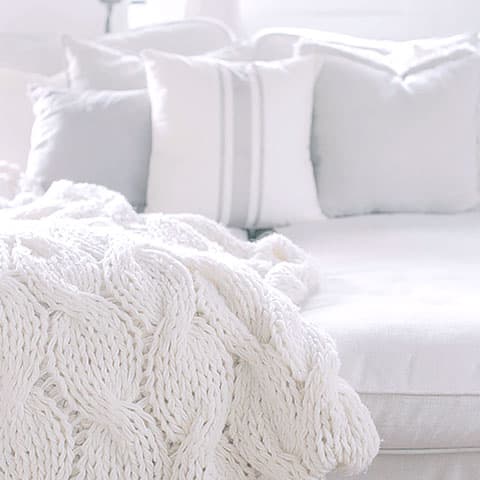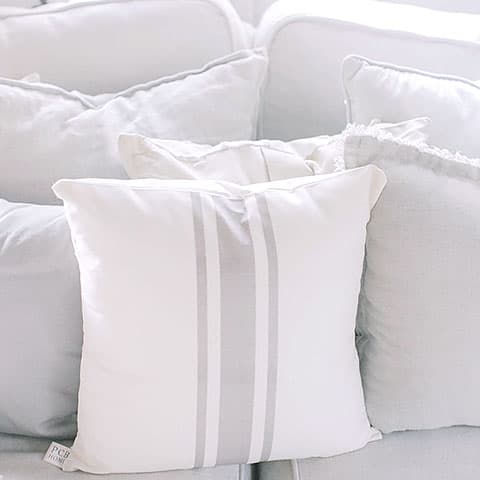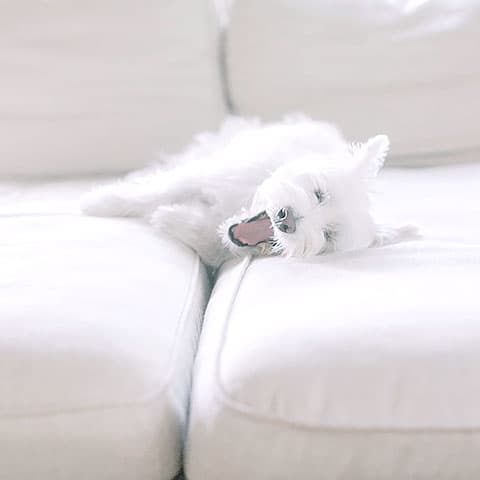 How would you describe your pet to an alien from outer space?
He's the fluffiest, sweetest little four legged creature there ever was! He cuddles with us and even keeps us company during our work day. 24/7 he is loyal, playful, and so fun to be around. We can't imagine life without him!
How do you spend an average Friday night?
Honestly, we love date nights in! My ideal Friday night is spent right on the sofa cuddled up with my family and watching one of our favorite movies. We love to order take out and make milk shakes!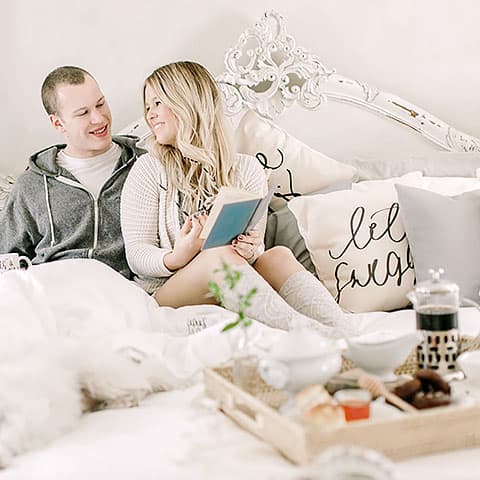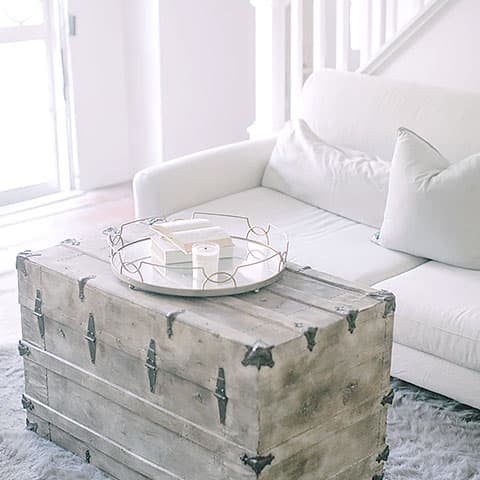 When you first purchased your sofa, how long did you expect it to last?
We hoped it would last a lifetime and could see it traveling from home to home with us!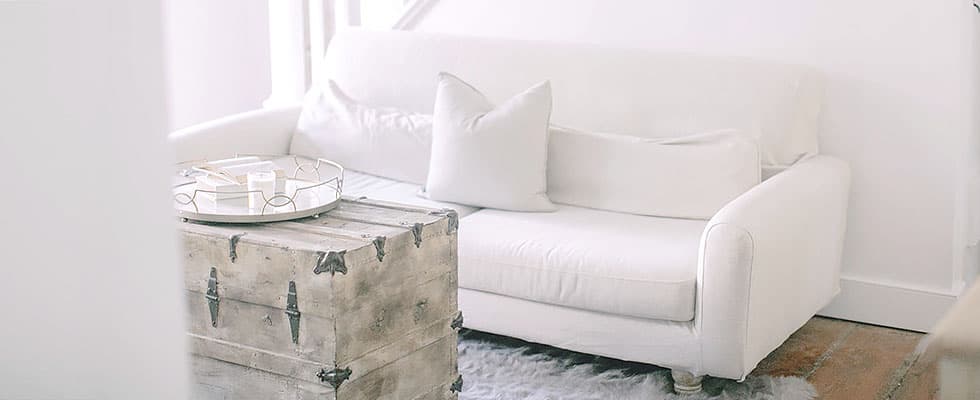 Why did you decide to purchase the sofa you have now?
We didn't have much to spend on a sofa at the time and Ikea was affordable but also comfy at the same time. Our style has changed over the years, but the sofa itself has held.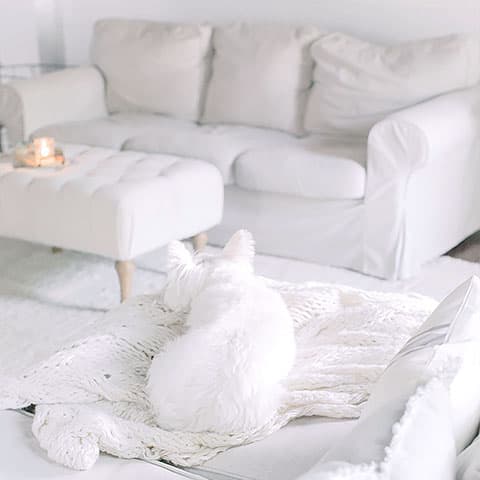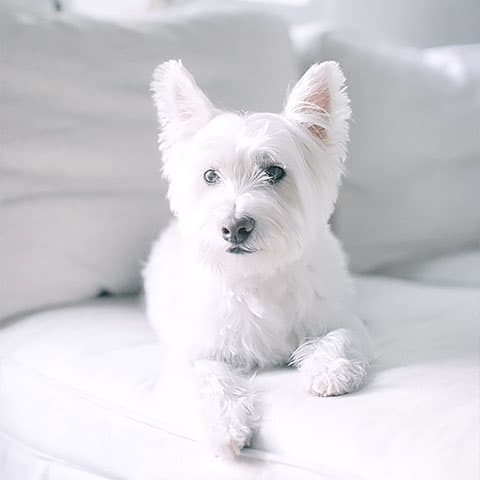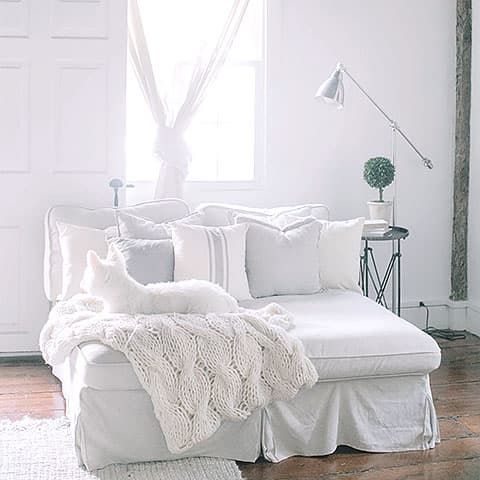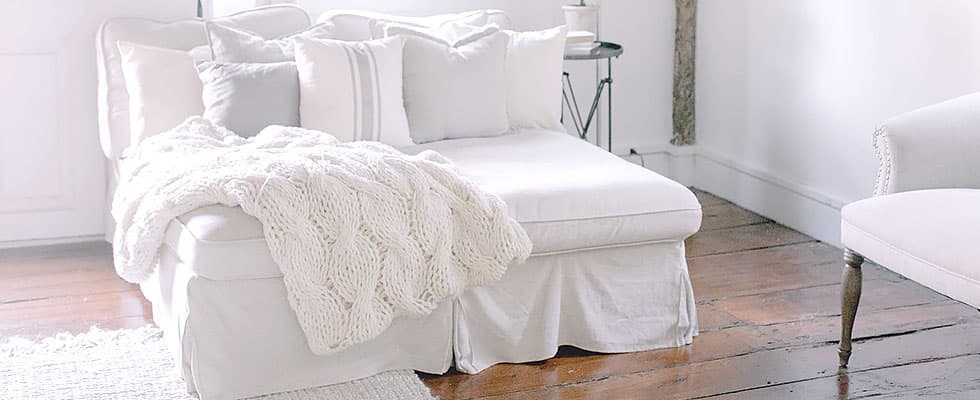 We're really charmed by your lovely living room, Alyssa :)
Loving Alyssa's covers? Get the look for your own Ektorp Chaise Lounge (no arms) with replacement sofa covers in
Liege Biscuit fabric
. Alyssa also runs her own business with personalised home decor - check her out at shopPCBhome!