Norwich , United Kingdom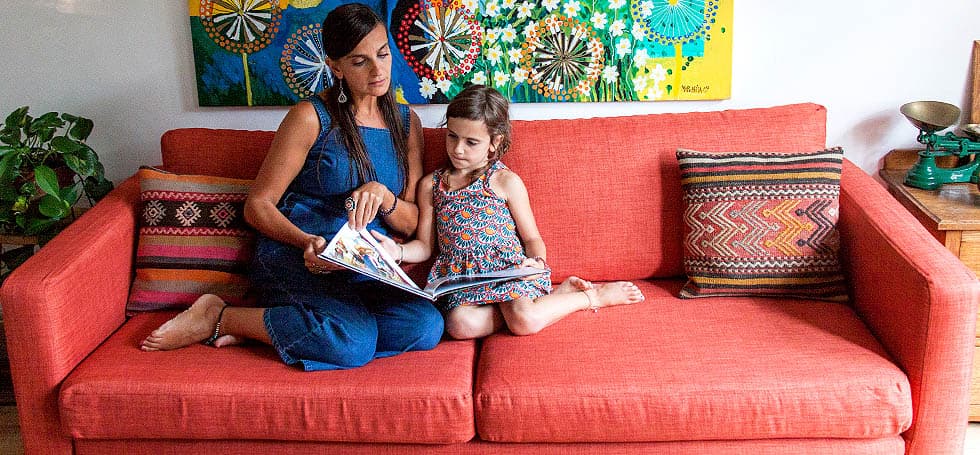 Introduce yourself, where do you come from
and what do you do for a living?
My name is Betina and I was born in Buenos Aires, Argentina. I'm an artist with a big passion for interior design, photography, ceramics, macrame and textiles.
What's your favourite thing about living in Norwich?
Norwich is a city with a significant creative scene with a lot of culture. Many of the streets have trees, they remind me of the streets of Buenos Aires.

I can easily cycle around the city and within 5 minutes you can go to the countryside and in 35 minutes, go to the beach.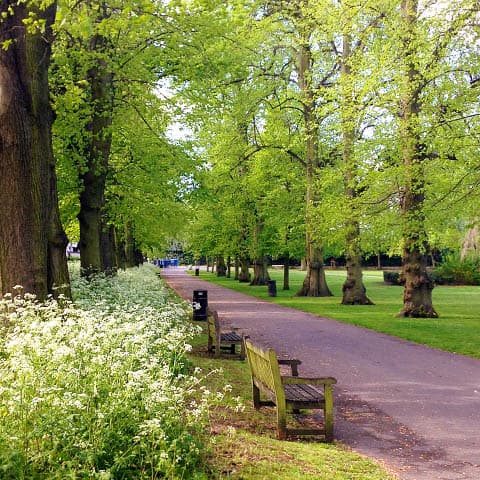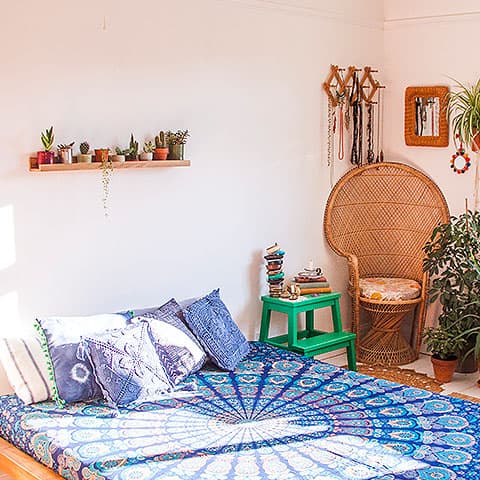 How have your experiences in life influenced your work today?
I grew up in Argentina, where creativity play a major role. I spent many happy days of my childhood with my grandmother, who encouraged me and inspired me to work with my hands, from knitting, sewing, embroidery, to caring for plants.

My travels, the vibration of South America, the people and their passion is all reflected in my work.
What's something you wish other people knew about Argentina?
We Argentines are very creative. We have amazing landscapes in our country, from mountains, forests, deserts, glaciers, to lakes and sea.

We are passionate people, we value friendship and we take care of our family.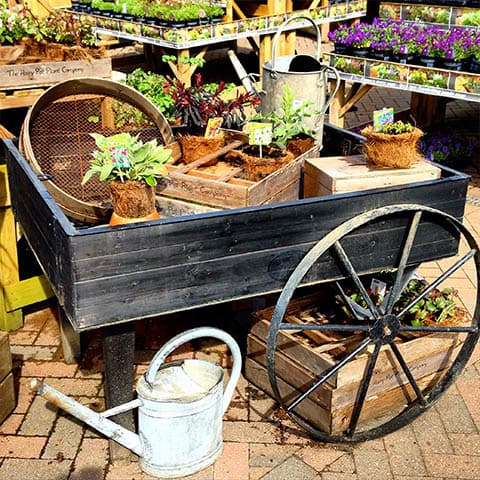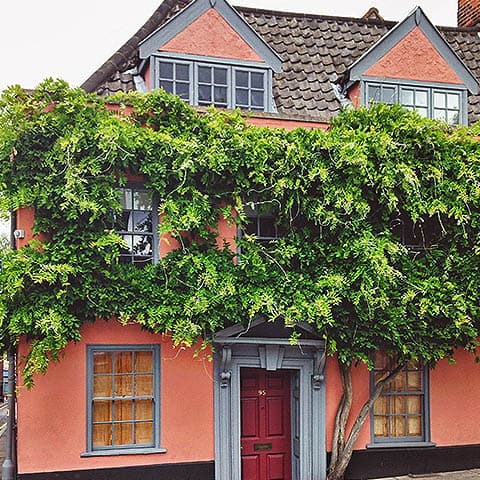 In your opinion, what makes a house a home?
How did you make your house a home?
For me is very important that my home has lots of light, colours and plants; a warm place where I can relax and enjoy moments with my family.

My home has memories of my country and my travels. A mixture of styles, colors, textures, handmade things, that each room is habitable, comfortable and pleasant. This makes it a real home.
Have you ever sacrificed a design decision
in favour of a more practical option?
When we moved we totally changed our kitchen, we removed everything because we didn't like it at all. We didn't have time or money, so we were very practices and we design a temporary kitchen, with everything we need for a few years until we could have the dream kitchen for both, which is in our plans in the not too distant future.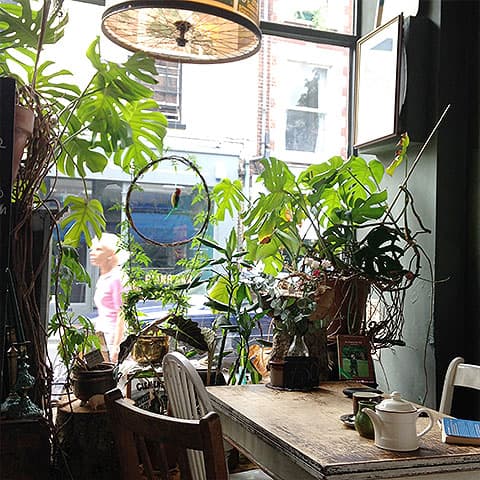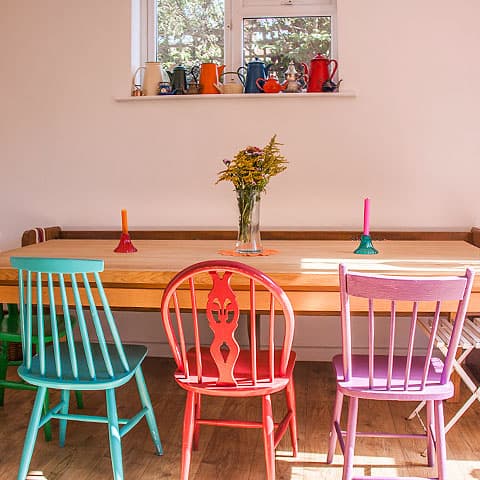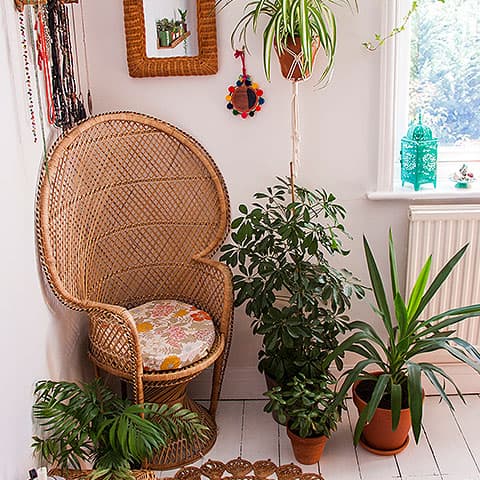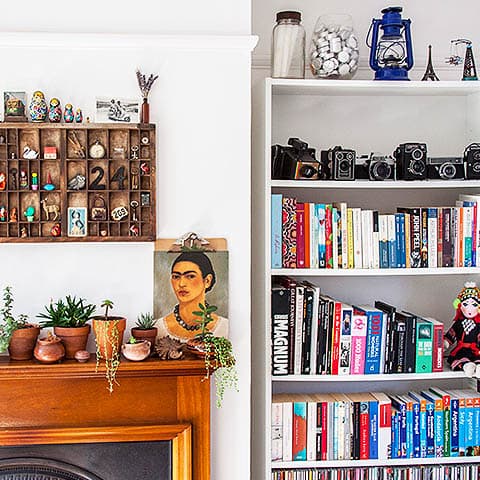 What was the last gift you gave someone?
What's the last gift someone gave to you?
The last gift was for my friend Tamara, I gave her a cover for a flower pot made in macramé, some individual of shibori, a tablecloth and a cushion with a fabric of Frida Kahlo, all done by me.

And the last gift I received was a semi-precious stones in purple and turquoise, and it was from my daughter Manuela, she bought them in a museum on a beach in Norwich.
What's the advantage of getting a slipcover for your sofa?
We have the couch for 6 years, and the color was very dark, we wanted a warm color, that goes in harmony with the rest of the furniture and objects of our living room.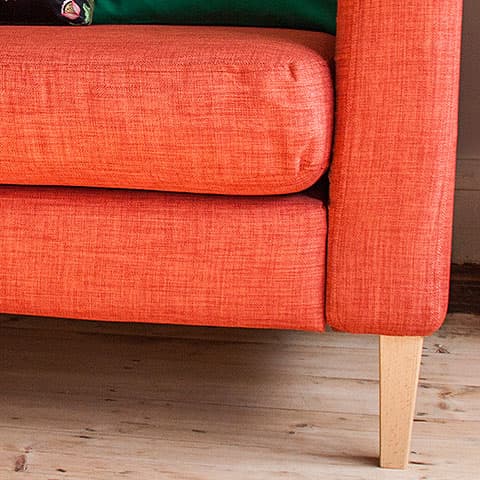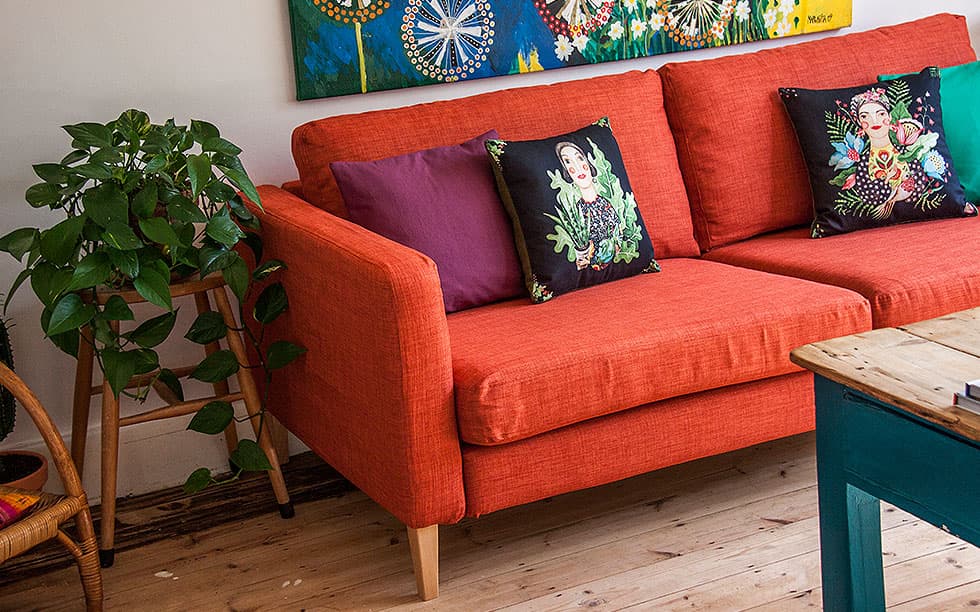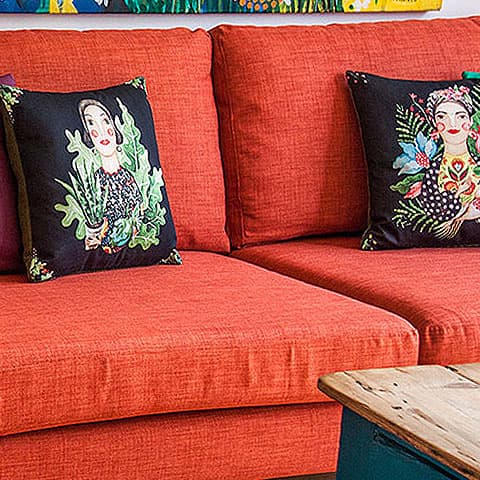 Would you say that you've purchased your dream sofa? Why or why not?
No, because when we moved into the first house we had to buy a lot of things and we couldn't spend money on an expensive sofa, we wanted to be practical and with good price.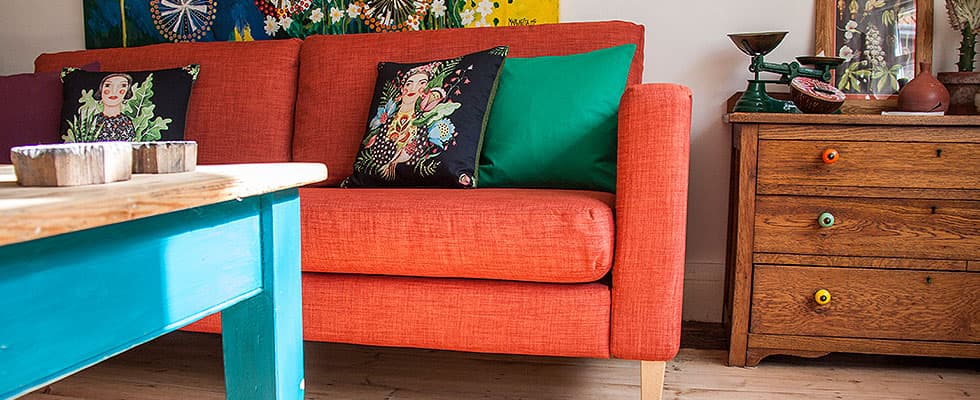 Your eclectic home decor is amazing, Betina!
These slipcovers for the Karlstad 3 seater sofa are in
Kino Sunset
, a vibrant reddish orange fabric made of super durable polyester. Betina also replaced her original sofa legs with our Walker wooden sofa legs for an updated look.