Goteborg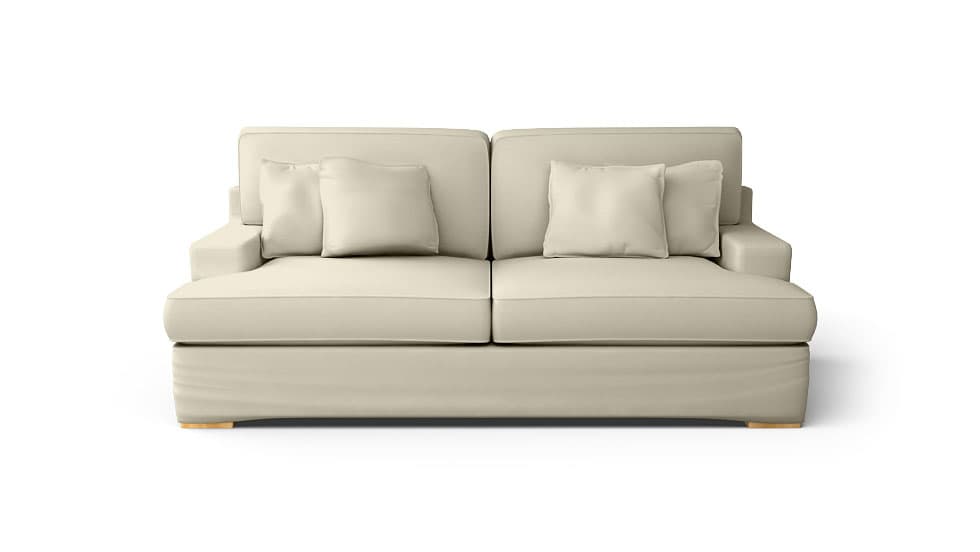 Redis-Cover your Goteborg sofa
We make replacement IKEA Goteborg sofa covers / couch covers in a wide range of exclusive fabrics. Save your old discontinued IKEA Goteborg sofa from the landfill with a custom fabric slipcover that's handmade to your style. We'll even ship your IKEA Goteborg sofa covers worldwide, for free.
We're quite the couch detectives, so if you couldn't find yours in the line-up above, get in touch with us and send us a photo of it. We'll get back to you within a working day with what to do next.
Re-Cover your IKEA Goteborg sofa
Discontinued in the mid 2000s, the Goteborg 3 seater sofa is a generous, comfortable sofa with deep seating and ample throw cushions. It has a modern, straight line square frame with a great foundation. Perfect for re-slipcovering.
Frustrated with your stained and worn-out IKEA Goteborg 3 seater sofa but don't want to send it to the dumpster? Make it look better than brand new with a custom replacement IKEA sofa cover. Pick from over 70 fabrics options, including linens, velvets, leathers and cottons, then add your own custom twist, such as pleated skirts, contrast piping and ribbons for a look that's all your own. To renew your IKEA Goteborg 3 seater sofa, simply order a pack of fabric samples and we'll help you get started from there.
Worried about having your IKEA Goteborg slipcovers made and sent to you from the other side of the world? Don't be. Our very friendly customer service dudes and dudettes are always on hand to answer your burning questions and put your fears to rest should you have any. Plus, you can rest assured that your covers will arrive safely, thanks to a shipping process that ensures your package is tracked and insured right to your doorstep, for free
What Our Customers Have Been Saying