Harnosand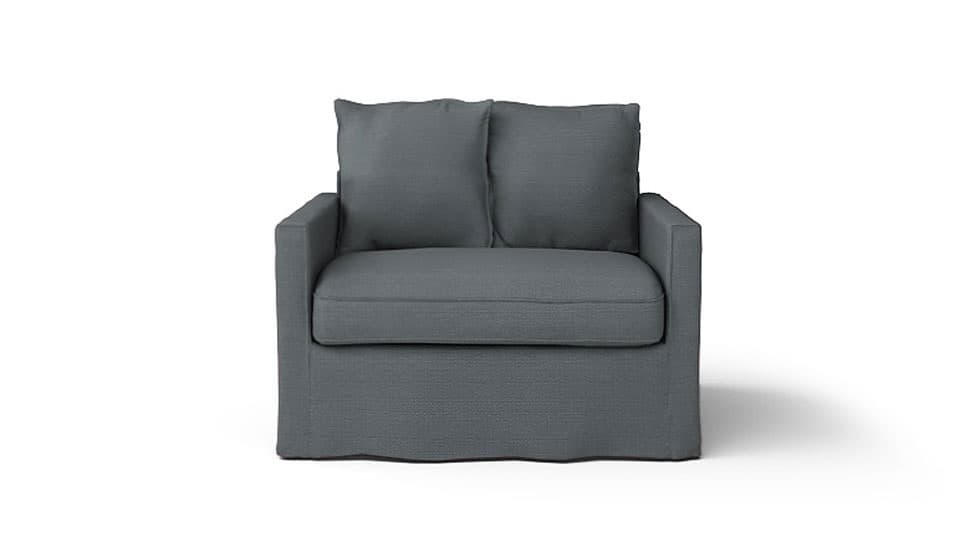 Redis-Cover your Harnosand Armchair
Get a set of replacement IKEA Harnosand armchair covers in a custom personalised design. 70+ fabrics available to choose from for your Harnosand armchair slipcovers. Every IKEA Harnosand chair cover is handmade to fit and ships worldwide.
We're quite the couch detectives, so if you couldn't find yours in the line-up above, get in touch with us and send us a photo of it. We'll get back to you within a working day with what to do next.
Save your Harnosand armchair
Harnosand is a 1 seater with slim armrests and two throw cushions as its back cushions. Our hand made slipcovers follows IKEA's original, chic loose fit style with inverted seams and no pleats.
The best fabrics for the Harnosand series are our Linen blends, which allow its skirted look to stand out gracefully. Choosing natural fabrics along with its original relaxed fit is always a great combo.
Spoiled for choice and don't know what fabrics to get for your replacement armchair cover? Get some fabric samples here!
What Our Customers Have Been Saying