Harnosand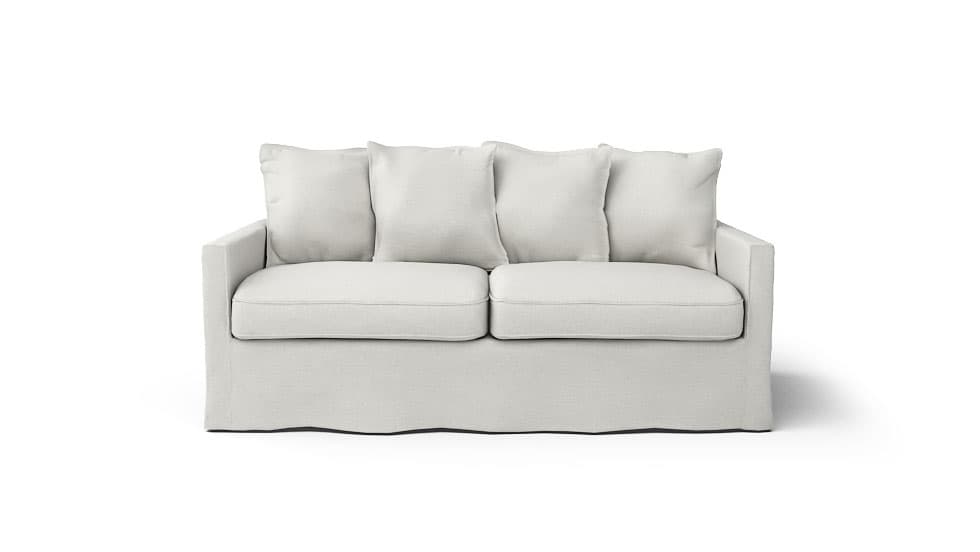 Redis-Cover your Harnosand Sofa
Save your discontinued IKEA Harnosand sofa from the landfill with a set of replacement IKEA Harnosand sofa covers. Our IKEA Harnosand couch covers are a complete makeover for your sofa. Choose from 70+ fabrics, styles, & customisations for your Harnosand sofa slipcovers and get started today!
We're quite the couch detectives, so if you couldn't find yours in the line-up above, get in touch with us and send us a photo of it. We'll get back to you within a working day with what to do next.
Sofa covers for all Harnosand sizes from the 1 seater, 3 seater sofa and the 2 seater plus chaise can be found on this page. The IKEA Harnosand is most easily distinguishable with its slim armrests and throw cushions as its back cushions. Our hand made slipcovers follows IKEA's original, chic loose fit style with inverted seams, and no pleats.
Also note that due to manufacturing limitations, the larger models will have a clearly visible seam centred on the sofa (instead of a smooth seamless look) when made with the Herringbone fabrics.
Get some fabric samples here to have a first-hand look and feel of our textiles, and whether they suit your living space!
What Our Customers Have Been Saying