Hovas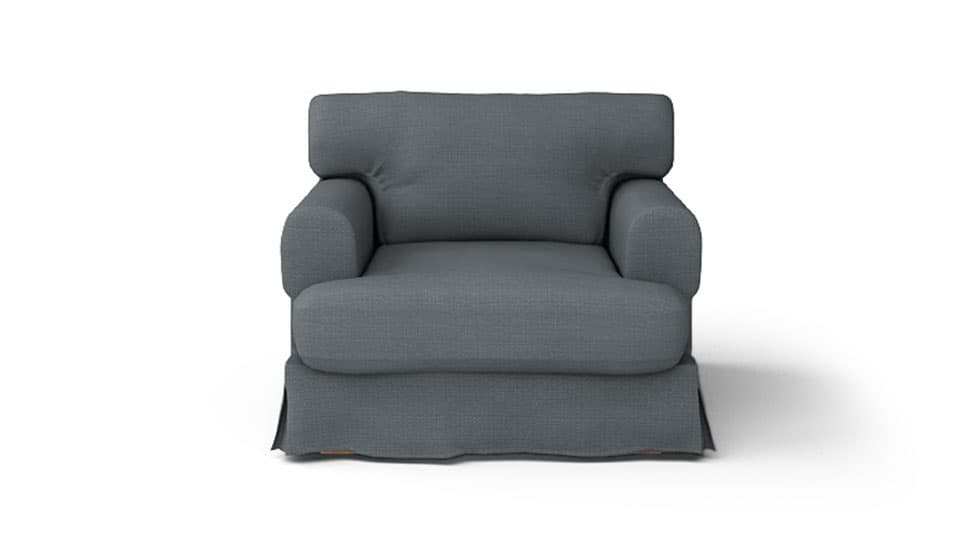 Redis-Cover your Hovas armchair
Recover your IKEA Hovas armchair with our custom replacement IKEA Hovas armchair covers. Revive that old discontinued IKEA armchair and give it a new lease on life. All custom Hovas armchair slipcovers ship worldwide for free and come with a 3 year warranty.
We're quite the couch detectives, so if you couldn't find yours in the line-up above, get in touch with us and send us a photo of it. We'll get back to you within a working day with what to do next.
Breathe new life into your Hovas armchair
A younger brother of the Ekeskog Sofa, it is few cm shorter but equally comfortable. Launched in 2012, don't mistaken it with the Ekeskog, when in doubt, look at whether you have borders,pipings sewn in, if you do, it is actualy the Ekeskog sofa.
Fall in love with your IKEA Hovas armchair all over again by rejuvenating it with our custom IKEA Hovas replacement armchair slipcovers. Pick from over gorgeous 70 fabrics, including linens, leathers, cottons and velvets, then add custom touches such as contrast piping, pleated skirts and side pockets for a look that refelcts your unique style and personality.
We make ordering your IKEA Hovas replacement covers online a delightful experience by holding your hand throughout the process, from the moment you get in touch with us, right through to the installation of your slipcovers. All our covers come with a 3-year warranty because we're 100% confident that you'll love your covers for many years to come. Are you ready for the Comfort Works experience?
What Our Customers Have Been Saying