Karlanda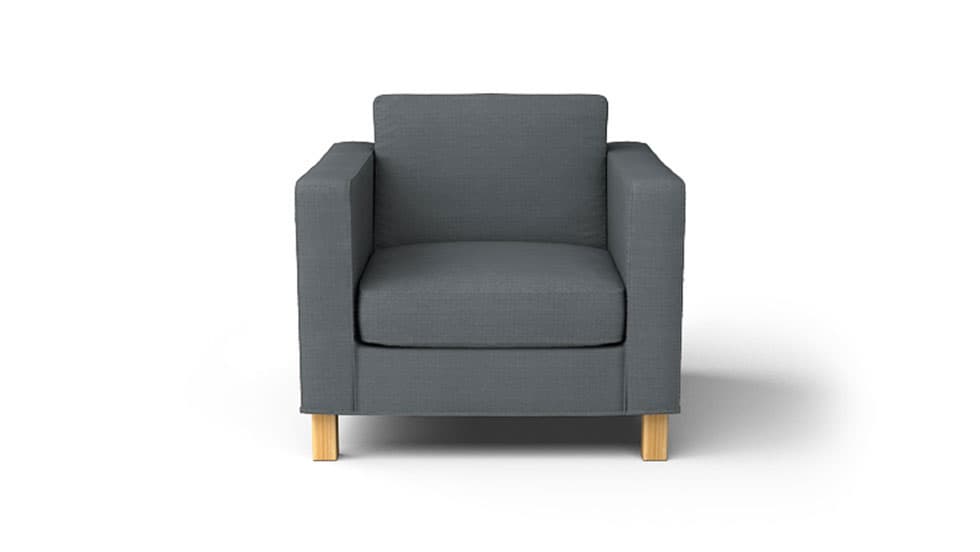 Redis-Cover your Karlanda armchair
Revive a discontinued IKEA Karlanda armchair with replacement IKEA Karlanda armchair covers. Handmade Karlanda armchair slipcovers in 70+ exclusive fabrics will give your chair a new lease on life. All IKEA Karlanda chair covers are customisable and ship worldwide for free!
Didn't see your sofa model listed above? Take our quiz to find the best slipcover for it or simply get in touch with us with a photo of your sofa and we'll get back to you with answers within one working day.
Re-Cover your Karlanda armchair
The Ikea Karlanda range has a timeless and practical modern design. This series consists of the armchair, bench, chaise lounge, 2 seater sofa and sofa bed, 3 seater sofa and corner sofa (2+3 or 3+2). It was discontinued by Ikea in 2008 and occasionally, it gets confused with its younger & modular sexy twin, the IKEA Karlstad introduced 2009. Check the measurements if you're unsure!
For more info on Karlanda read: IKEA Karlanda Sofa Information
Got a Karlanda armchair that you use a lot but is starting to show its age? Give it an instant upgrade with our custom IKEA replacement covers. We offer over 70 beautiful fabrics to choose from, including velvets, cottons, leathers and linens, and a warranty that keeps you covered for 3 years.
Our affordable custom covers don't just refresh your living space, they also save your armchair from ending up in a landfll, making it an option that's friendly on your wallet and mother nature. We will deliver your armchair covers to your doorstep, no matter where you are in the world, for free.
What Our Customers Have Been Saying