Karlstad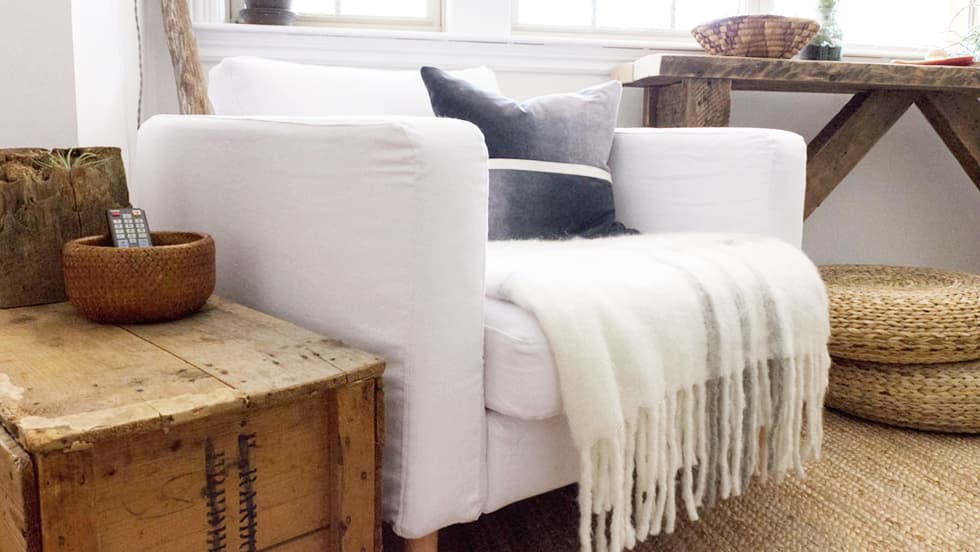 Redis-Cover your Karlstad armchair
Replace your old IKEA Karlstad covers with our custom replacement IKEA Karlstad armchair covers and give IKEA's discontinued Karlstad armchair a new lease on life. These Karlstad armchair slipcovers are handmade and ship worldwide for free. Choose from 70+ fabrics & customisations and save your armchair!
We're quite the couch detectives, so if you couldn't find yours in the line-up above, get in touch with us and send us a photo of it. We'll get back to you within a working day with what to do next.
Revive your old Karlstad armchair
The Karlstad armchair is a retro looking and very minimalist range from IKEA which was introduced in 2008 to replace the Karlanda range. There are 2 types of Karlstad Armchairs (regular and small) so if you aren't sure, just check the measurements.
Save your old IKEA Karlstad armchair from ending up in a landfill by refreshing it with a custom slipcover that will make it look even better than when you first bought it. Rather than spend more time, energy and money re-upholstering it, pick from over 70 gorgeous fabrics, such as linens, cottons and leathers to create a handmade replacement cover that will upgrade it almost instantly.
All our carefully-crafted slipcovers come with a 3-year warranty because we're 100% confident that you'll love and will get plenty of joy out of them for many years to come. And if you're worried about having them shipped from across the world, don't be. Our customer service dudes and dudettes are always on hand to answer your questions and allay your fears, should you have any.
What Our Customers Have Been Saying