Karlstad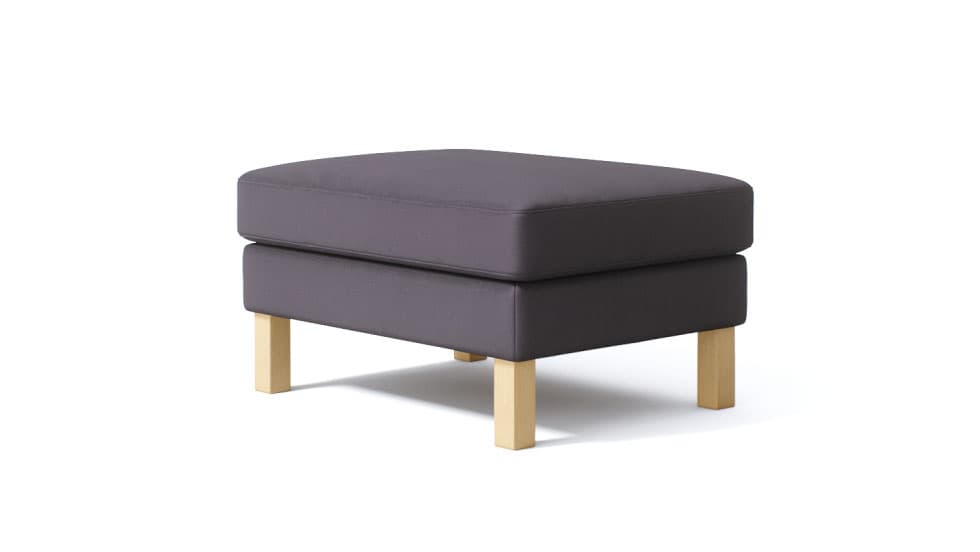 Redis-Cover your Karlstad footstool
Recover your discontinued IKEA Karlstad footstool with replacement Karlstad footstool covers. Each IKEA Karlstad ottoman cover is handmade and tailored to fit. Choose from 70+ exclusive fabrics for your Karlstad footstool slipcover, and get it shipped to your house today!
We're quite the couch detectives, so if you couldn't find yours in the line-up above, get in touch with us and send us a photo of it. We'll get back to you within a working day with what to do next.
Re-Cover your Karlstad footstool
Retro looking and very minimalist of a sofa from IKEA introduced in 2008 to replace the Karlanda range - the Karlstad can be made even more Scandinavian with custom vintage legs and tufted cushions (these are all DIY of course!)
Make your IKEA Karlstad footstool look brand new with a custom IKEA replacement footstool slipcover. Transform it with your choice of over 70 fabrics, including velvets, cottons, leathers and linens.
Add a custom twist to your IKEA Karlstad footstool with little touches that make a huge difference and reflect your personal style, such as pleated skirts, contrast piping and ribbons.
What Our Customers Have Been Saying