Kivik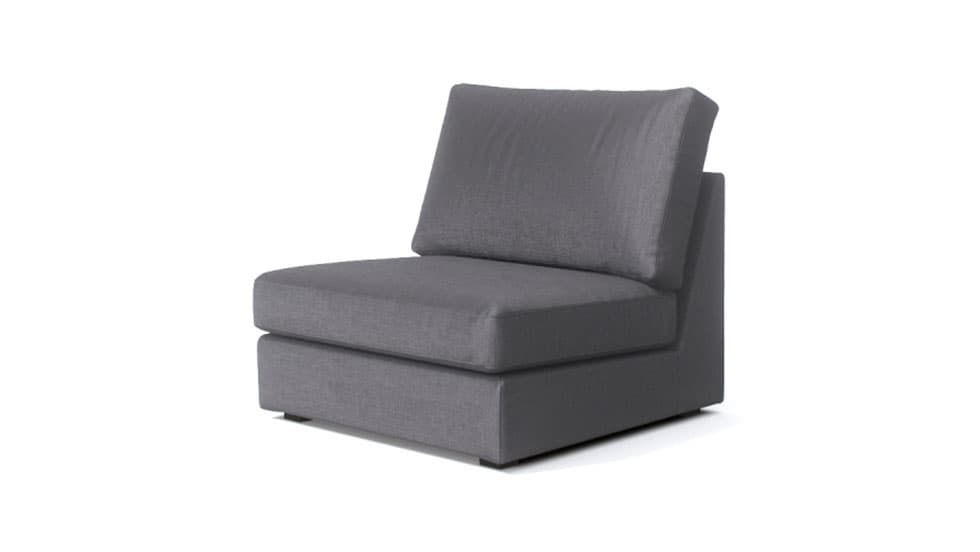 Redis-Cover your Kivik armchair
We make replacement IKEA armchair covers for the Kivik 1 seater section. All Kivik armchair covers are handmade in your choice of our 70+ exclusive fabrics. Stun your friends with a custom Kivik chair slipcover, it'll look completely non-IKEA!
We're quite the couch detectives, so if you couldn't find yours in the line-up above, get in touch with us and send us a photo of it. We'll get back to you within a working day with what to do next.
Re-Cover your Kivik armchair
Generous and comfy, the Kivik is quite customisable as you can be combined easily the other pieces - you will have to remove the arms to fit the slipcovers as they're built in individual pieces.
Check out this video review of our Kivik slipcovers.
Losing the love for your IKEA Kivik one-seater? Save it from ending up in a landfill by rejuvenating it with a custom IKEA replacement sofa slipcover. We've got over 70 beautiful fabrics for you to choose from, customisations that allow you to create a unique-looking sofa, and free worldwide shipping right to your doorstep no matter where you live.
Enjoy peace of mind when you order with us, thanks to our world-class customer service and 3-year warranty, which means that your 100% satisfaction is covered during this 24-month period. Our customer service dudes and dudettes are always on hand to answer your questions and allay your fears, should you have any.
What Our Customers Have Been Saying