Mellby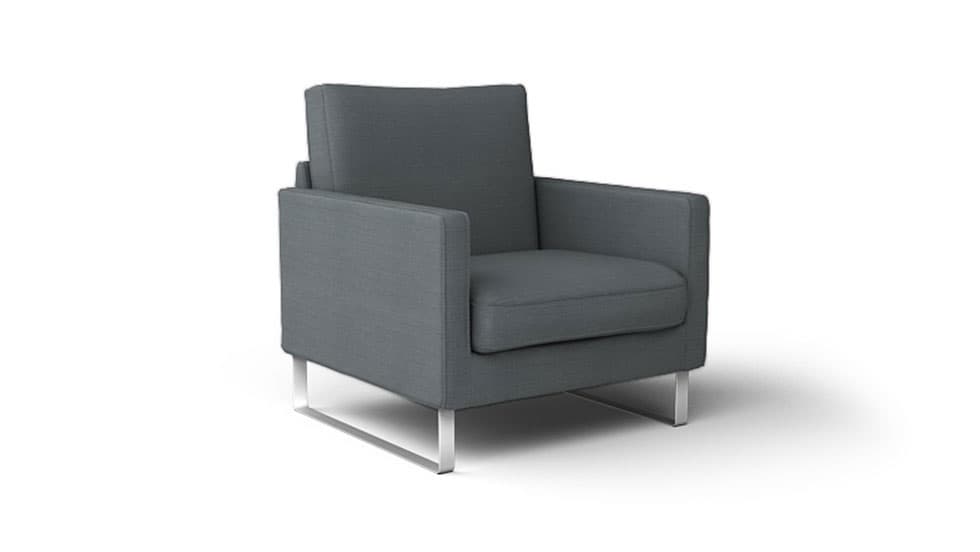 Redis-Cover your Mellby armchair
Give your IKEA Mellby armchair a new look with custom replacement armchair covers. Choose from 70+ exclusive fabrics & customisations for your IKEA Mellby chair slipcover and reimagine your armchair completely. It won't look like an iKEA piece at all when we're through with it.
We're quite the couch detectives, so if you couldn't find yours in the line-up above, get in touch with us and send us a photo of it. We'll get back to you within a working day with what to do next.
Re-Discover Your IKEA Mellby armchair
Released in 2012, the Mellby armchair is easily kept clean with removable slipcovers. These slipcovers come with velcro at the bottom and inverted seams as per original Ikea covers.
If you have the IKEA Mellby armchair covers which are upholstered in leather, you might need to do some DIY as your chair won't have velcro strips underneath. Get in touch with us if you're unsure.
Got an IKEA Mellby armchair that you love but is looking stained, worn out and just about ready to be taken to the dumpster? Give it a new lease on life with a custom replacement slipcover. Pick from over 70 fabric options and add your own custom touches to design a slipcover that reflects your unique style and personality. Enjoy free shipping to your doorstep no matter where you are in the world for purchases above US$150.
Our IKEA Mellby replacement armchair covers are machine-washable, making them perfect for a home with kids and pets. They're also pre-shrunk so that you get the same, beautiful fit on your armchair wash after wash. We deliver your slipcover right to your doorstep for free, no matter where you are in the world. Your IKEA Mellby armchair slipcovers are delivered to you in a reusable bag that you can use to store your covers, and are individually labelled to make installation on your couch easy and hassle-free
What Our Customers Have Been Saying