Unit Sofa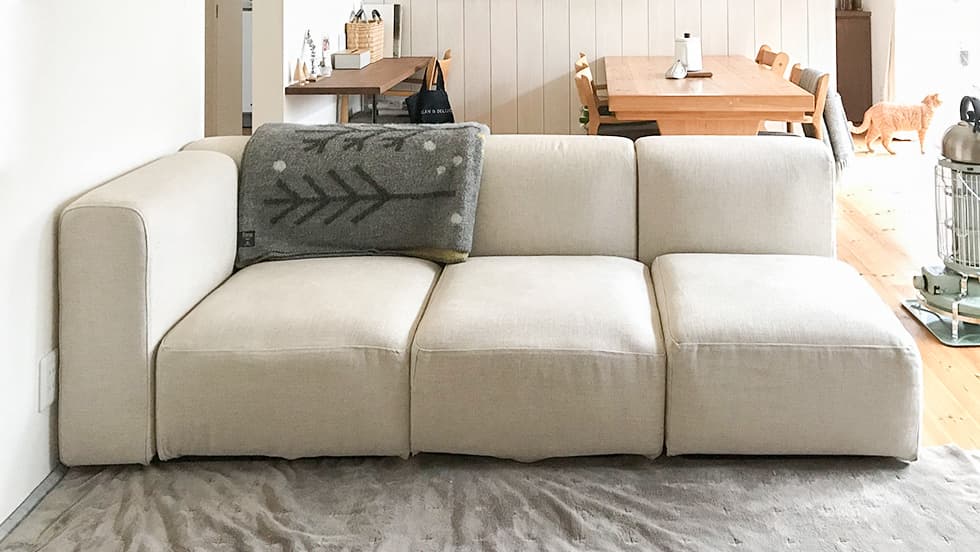 Look no further if you're after Muji Unit Sofa covers - this cute yet practical sofa from Muji is great for small homes that dream big!
Didn't see your sofa model listed above? Take our quiz to find the best slipcover for it or simply get in touch with us with a photo of your sofa and we'll get back to you with answers within one working day.
Renew your Muji Unit sofa
The Muji Unit Sofa is one of Muji's furniture with an excellent design due to its modularity. Select from the Corner Sofa (Large/Small), Unit Sofa (Large/Small) and Unit Sofa Ottoman (Large/Small) - you can build your sofa sectional to any shapes/sizes depending on how you combine each sofa.
Our Kino fabrics are highly recommended for high traffic usage and frequent washing. Customise your very own slipcovers now from our wide range of fabrics and leathers.
Lost as to which model you have or simply need to know what fabrics are good for your sofa? Contact us anytime on livechat or email at info@comfortworks.com.au - we'll get you covered :)
What Our Customers Have Been Saying