Solsta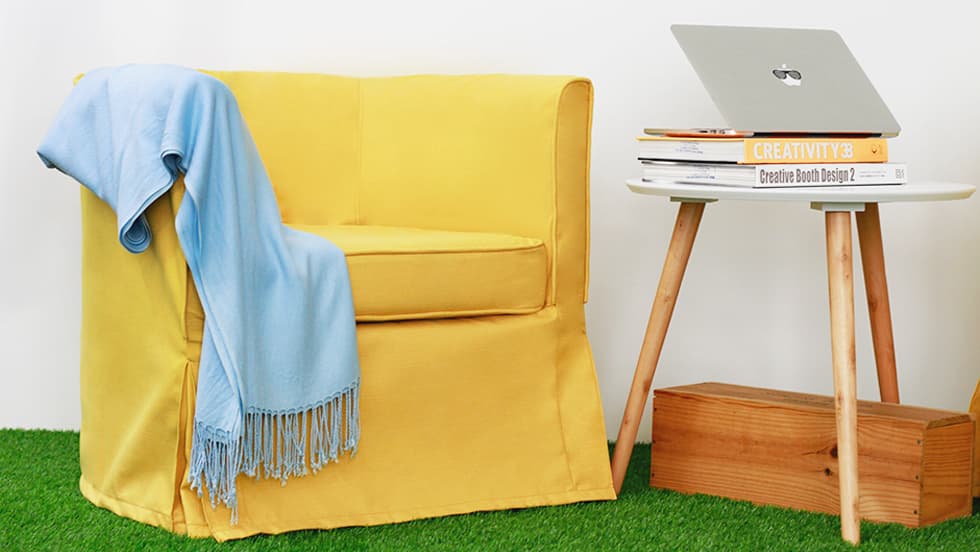 Redis-Cover your Solsta armchair
These armchair covers fit the IKEA Solsta Olarp armchair perfectly. A discontinued tub chair, the Solsta Olarp is also commonly confused with the Tullsta. We make custom replacement IKEA Solsta armchair covers to give this old chair a new lease on life. Choose from 70+ exclusive fabrics and get started today.
We're quite the couch detectives, so if you couldn't find yours in the line-up above, get in touch with us and send us a photo of it. We'll get back to you within a working day with what to do next.
Re-Cover your Solsta armchair
Kindly note that this is the Long skirt version of the Solsta Olarp armchair slipcover. Do not mistake this for the Ektorp Tullsta Armchair - the difference can be seen by the elevation of the armchair's back. The Ektorp Tullsta has an elevated back while the Solsta Olarp is flat from the back to the armrests.
Spend a lot of time snuggled up on your beloved IKEA Solsta armchair but frustrated that it's starting to look old and worn-out? Turn back time by sprucing it up with a custom replacement armchair slipcover, choosing from over 70 fabrics, such as velvets, linens and leathers. To get started with this easy and affordable upgrade, simply order a pack of fabric samples from us, and let us guide you through the process of making your IKEA Solsta look better than brand new.
Our custom IKEA Solsta replacement slipcovers are machine-washable, so you don't have to worry about keeping your couch clean. To keep them stain- and smudge-free, just take your slipcovers off and throw them in the washing machine for an easy, hassle-free clean. This means that your newly-revived couch will not only look refreshed, it'll also be child- and pet-friendly.
What Our Customers Have Been Saying