Solsta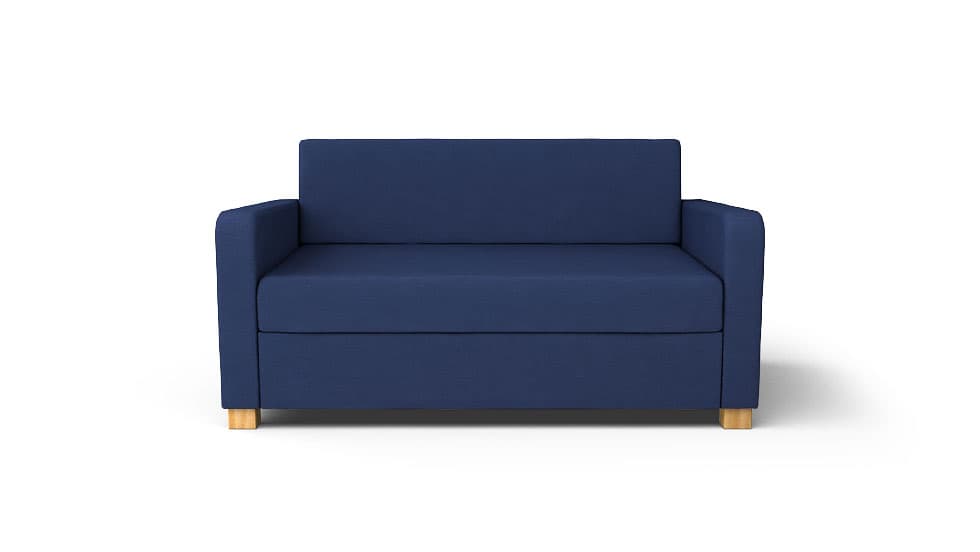 Redis-Cover your Solsta sofa bed
Revive your old IKEA Solsta sofa-bed, Solsta Olarp armchair or Solsta Pallbo footstool with custom replacement IKEA sofa covers. Get machine washable custom slipcovers here with over 70 different fabrics to choose from!
We're quite the couch detectives, so if you couldn't find yours in the line-up above, get in touch with us and send us a photo of it. We'll get back to you within a working day with what to do next.
Refresh your IKEA Solsta sofa bed
The Solsta series is considered one of the most affordable options at IKEA, but a custom-made slipcover is a quick way to increase its "wow" factor!
Fall in love with your IKEA Solsta sofa bed and make it look inviting all over again with our custom IKEA replacement slipcovers. Pick from over 70 gorgeous fabrics, including linens, cottons and velvets, then add your own custom touches such as contrast piping, pleated skirts and ribbons for a look that's completely your own. To get started, simply order fabric samples to test at home and let us guide you through the process of designing the perfect slipcover for you.
We make ordering your IKEA Solsta replacement covers online a delightful experience by holding your hand throughout the process, from the moment you get in touch with us, right through to the installation of your slipcovers. All our covers come with a 3-year warranty because we're 100% confident that you'll love your covers for many years to come. Are you ready for the Comfort Works experience?
What Our Customers Have Been Saying