Stocksund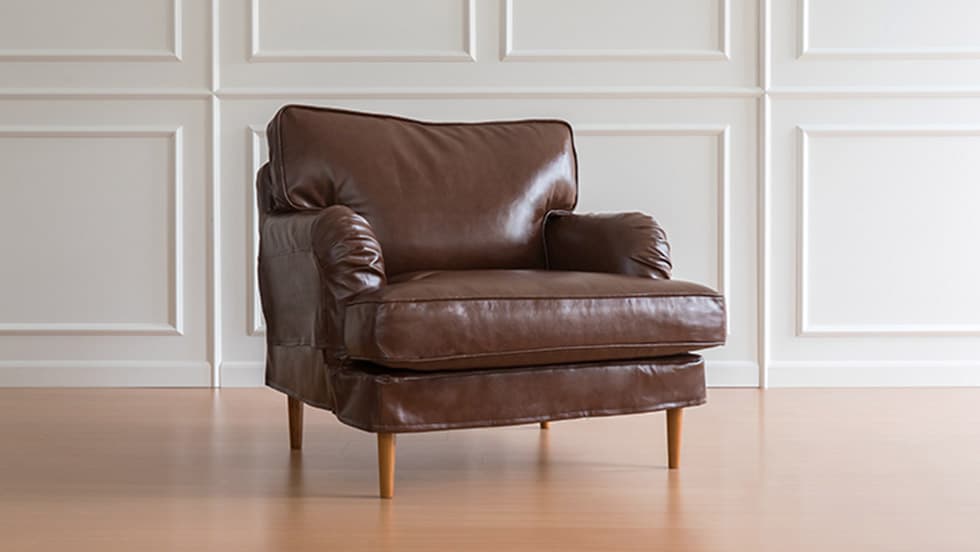 Redis-Cover your Stocksund armchair
Upgrade your IKEA Stocksund armchair with custom replacement armchair covers. Our fabric slipcovers give your IKEA Stocksund armchair a brand new look. With 70+ fabrics, styles & customisations to choose from, it's no wonder our covers are better than the original IKEA covers.
Didn't see your sofa model listed above? Take our quiz to find the best slipcover for it or simply get in touch with us with a photo of your sofa and we'll get back to you with answers within one working day.
Save your Stocksund armchair
Launched around 2014, the Stocksund armchair brings a timeless English aesthetic to any setting. Its classy short English roll arms and spindle legs gives it a very elegant, understated feel. Supremely comfortable, its deep seating makes it very comfortable for an afternoon of lounging around.
Besides making you want to curl up with a cup of hot cocoa, this sofa would pair well with the English stripes, Herringbone and Shire fabrics as these create a more structured look in spite of the curvy arms.
The seat cushion covers also come with velvet lining to prevent the seats from slipping off the frame. The back cushion cover is made with fabric on both sides so you can flip the cushion to minimize wear.
What Our Customers Have Been Saying