Stocksund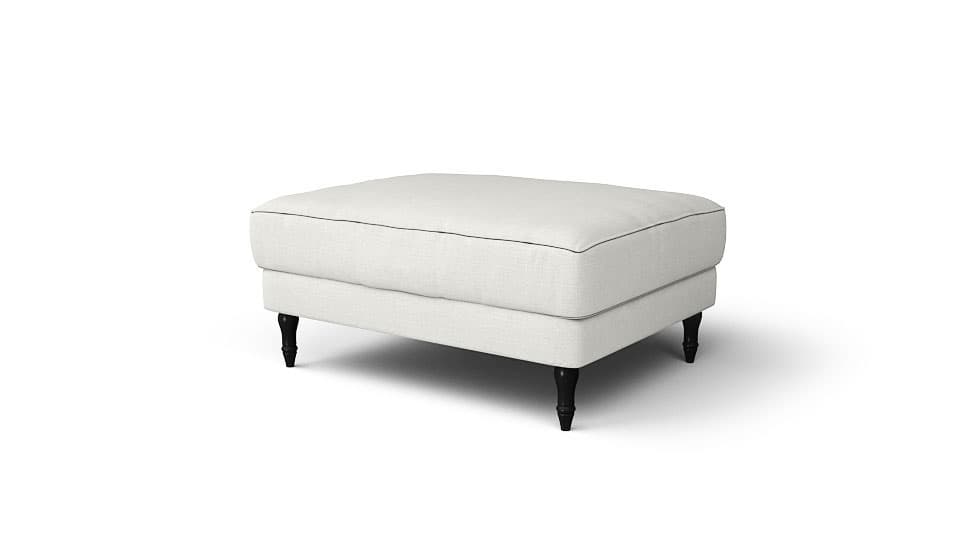 Redis-Cover your Stocksund footstool
Replace your IKEA Stocksund footstool covers with our custom replacement ottoman covers. Choose from 70+ fabrics & customisations to make it a unique, personalised Stocksund footstool. Our custom footstool covers come in a tailored fit that exposes the classy Stocksund legs by default.
We're quite the couch detectives, so if you couldn't find yours in the line-up above, get in touch with us and send us a photo of it. We'll get back to you within a working day with what to do next.
Save your Stocksund footstool
The Stocksund series is most easily recognisable for deep, wide seatings with classy short english roll arms and spindle legs which gives it a very elegant look. Our slipcovers comes with the additional armrest covers as well for the sofas.
The ottoman and bench from the Stocksund range would have the same distinct spindle legs from IKEA.
Be spoilt for choice with over 70 fabrics to choose from, including linens, velvets, leathers and cottons,. Even better, add a personal touch to your slipcover with pleats, skirts, piping or even ribbons.
What Our Customers Have Been Saying