Tomelilla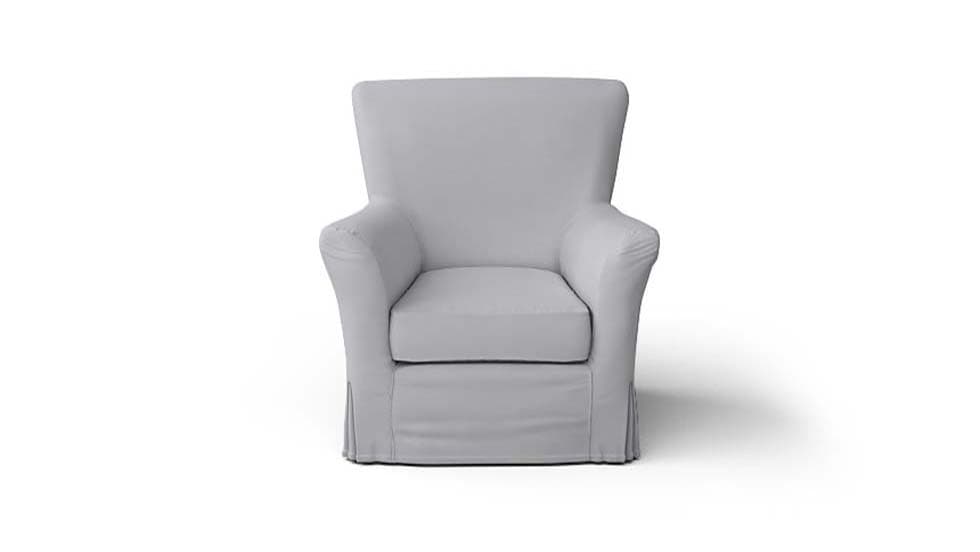 Redis-Cover your Tomelilla armchair
We make replacement discontinued IKEA Tomelilla armchair covers in your choice from 70+ exclusive fabrics. Each IKEA Tomelilla armchair slipcover is hand-made and shipped worldwide for free, plus you get to choose your style and customisations. Save that old iconic IKEA Tomelilla armchair from the landfill, today!
We're quite the couch detectives, so if you couldn't find yours in the line-up above, get in touch with us and send us a photo of it. We'll get back to you within a working day with what to do next.
Transform your Tomelilla armchair
The Tomelilla series is most recognizable for their curved wedge arms. Slipcovers will be made closely to the original IKEA model. Seat cushion covers also come with suede lining to prevent the seats from slipping off the frame.
Got an IKEA Tomelilla armchair that's in urgent need of a fresh, new look? Give ot an affordable but effective facelift with a custom armchair slipcover. Choose from over 70 fabrics, including velvets, linens, cottons and leathers for that instant upgrade, and add your very own custom twist with pleated skirts, contrast piping and ribbons.
Have your IKEA Tomelilla replacement armchair covers sent right to your doorstep anywhere in the world for free. Worried about having them arrive safely? There's no need to be. All our packages are tracked, insured and wrapped beautifully in specially-designed pouches that also double as storage bags that you can use to keep your spare slipcovers when they're not in use.
What Our Customers Have Been Saying