Customising Your Sofa Slipcovers
"Did you know that we can personalize your sofa covers especially for you?"
Fit / Skirt Style
There are 4 types of fit, each to cater to your individual preferences. Scroll down for more details.
SNUG FIT
The "Snug Fit" slipcover is made as it sounds, to give the sofa its look to be as close to the original as possible. Having said that, only certain sofa structures are able to look good in a snug fit.
The best structure would be one with easily removable, individual parts or components. The slipcover will also come with velcro for you to fasten the cover securely to your sofa base for an upholstered result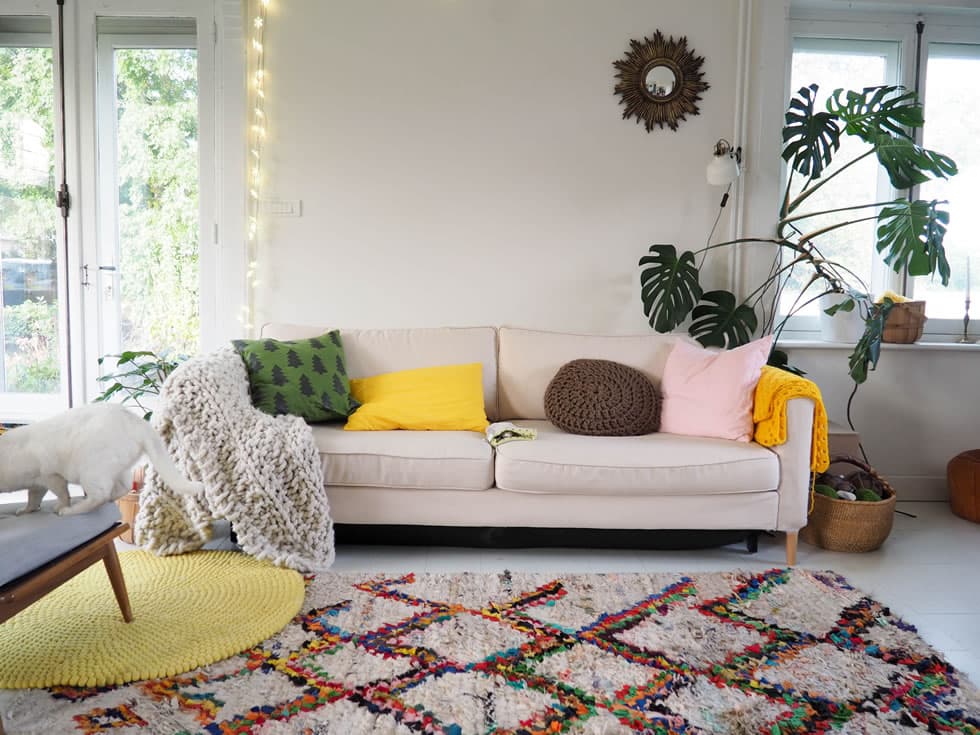 Rouge Blush Slipcover with Bailey Sofa Legs
LONG SKIRT
If you prefer a style with cleaner lines but still want the flexibility of a skirted slipcover, what about a long skirted style, without pleats?
Here, the frame cover is usually a single piece that is made traditionally to cover the sofa legs (either partially or entirely) to give it a more relaxed look.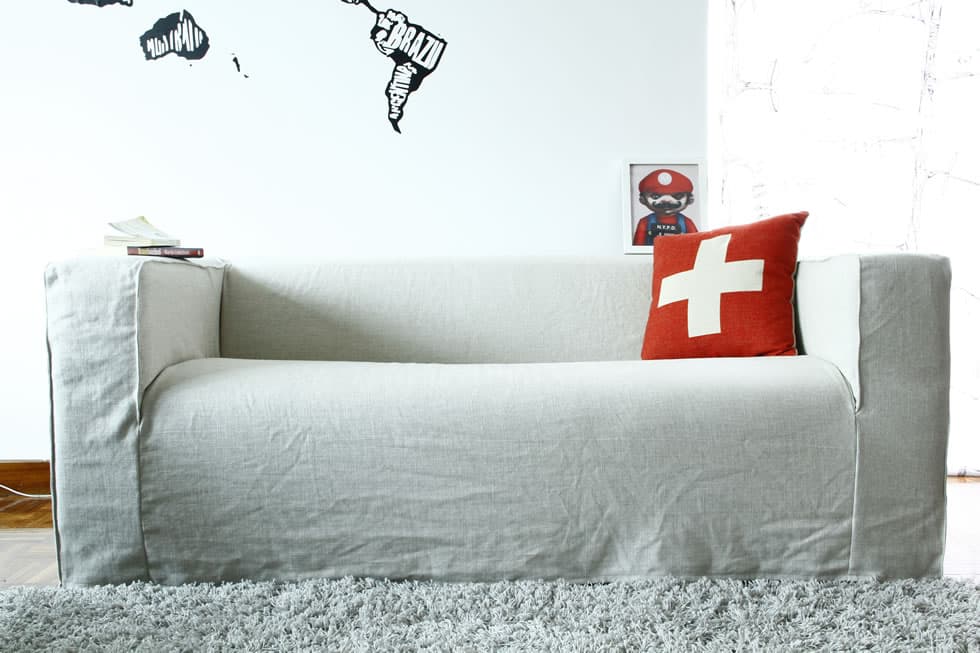 Liege Biscuit Long Skirt Slipcover without Pleats
SHORT SKIRT
This style is pretty similar to that of a long skirted sofa cover except that the cover stops just below the main frame of the sofa, leaving the original legs exposed.
This style offers the ease of installing your covers with a one-piece frame cover without the hassle of needing to attach any velcro.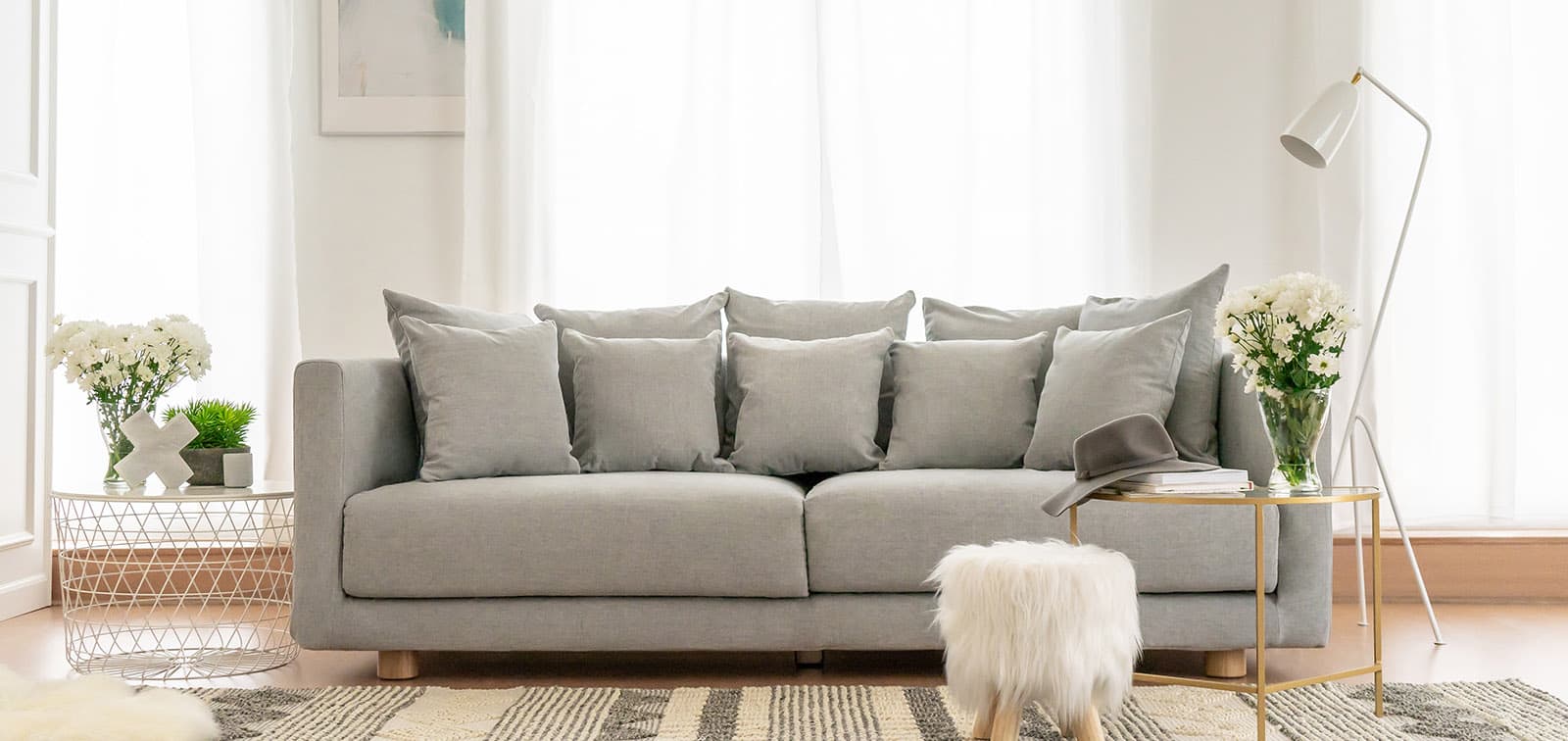 Short Skirt Slipcover without Pleats
CORNER PLEATS
This customisation is just one level after the Straight Skirt - it's basically a long-skirted slipcover with corner pleats located specifically at the corners of your sofa.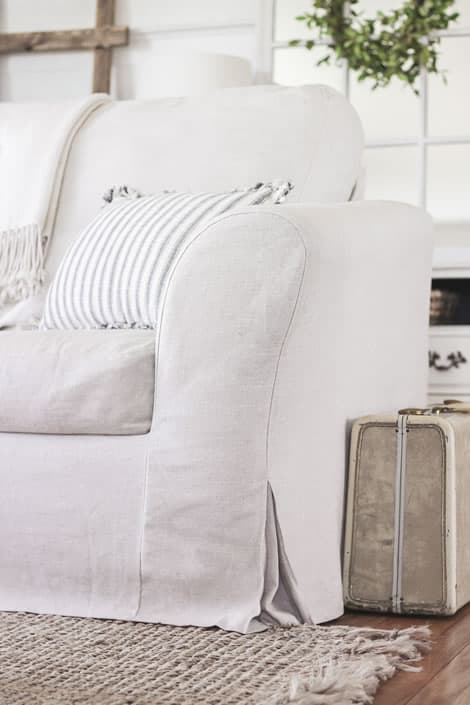 Custom Slipcover Pleat Close-up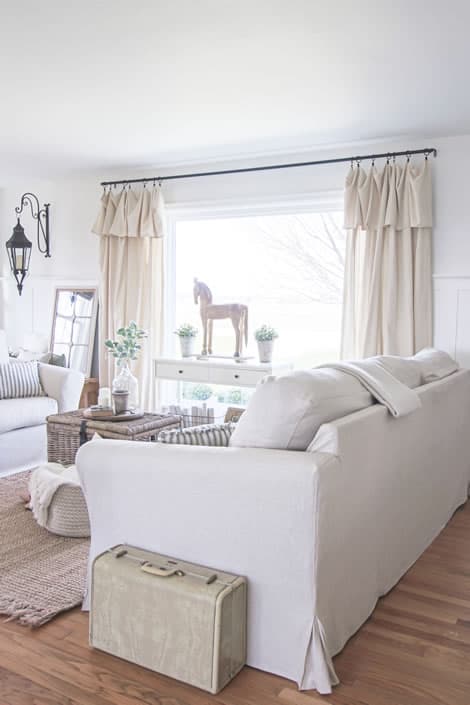 Custom Slipcover Pleat Backview
MULTI-PLEATS
And another level to the Corner Pleats would be the Multi-pleats - by default, we'll only add an extra pleat between the original corner pleats .
However if you have a desired number of pleats to be put onto the slipcover, just let us know. It should be quite possible as you can see in the images below.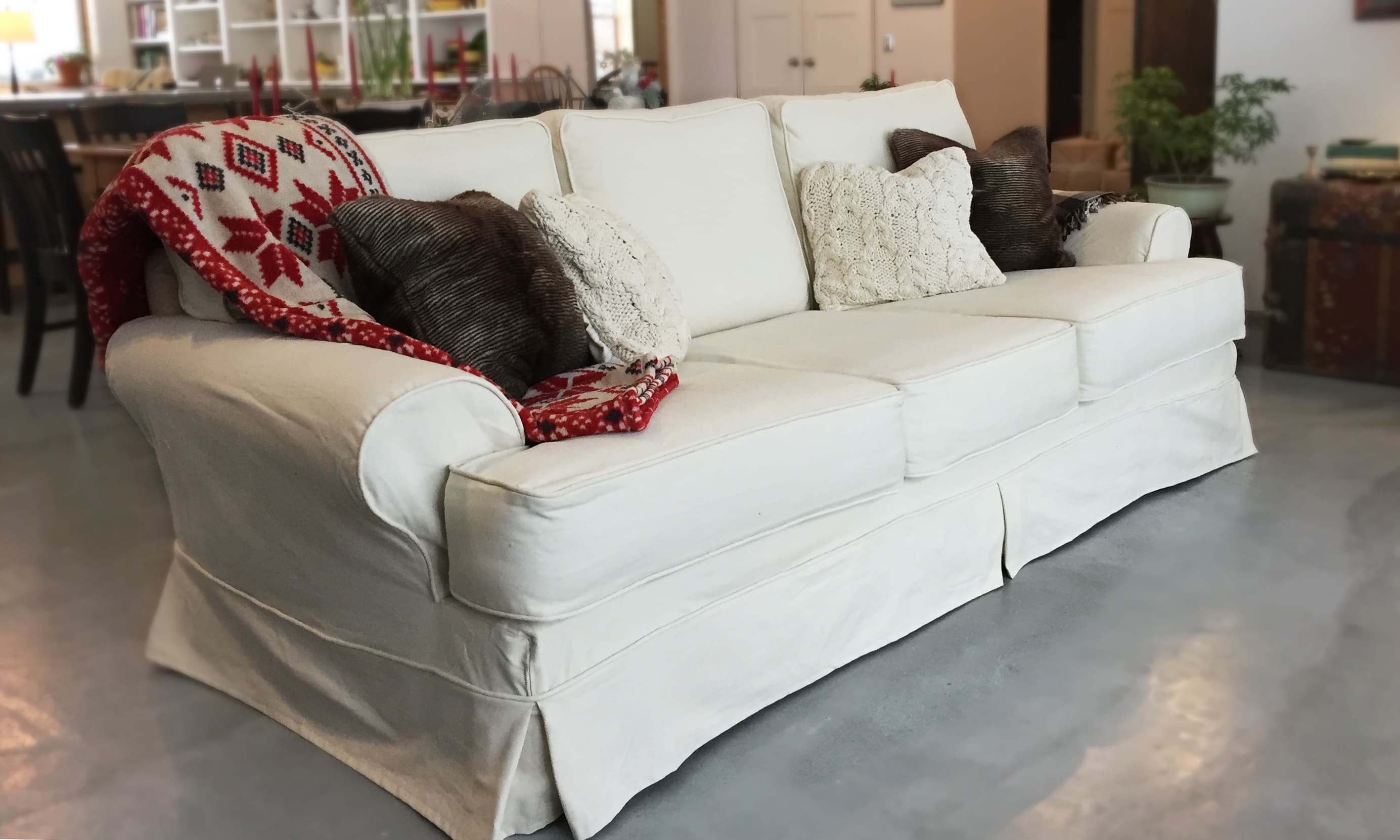 Standard Multi-pleats Slipcover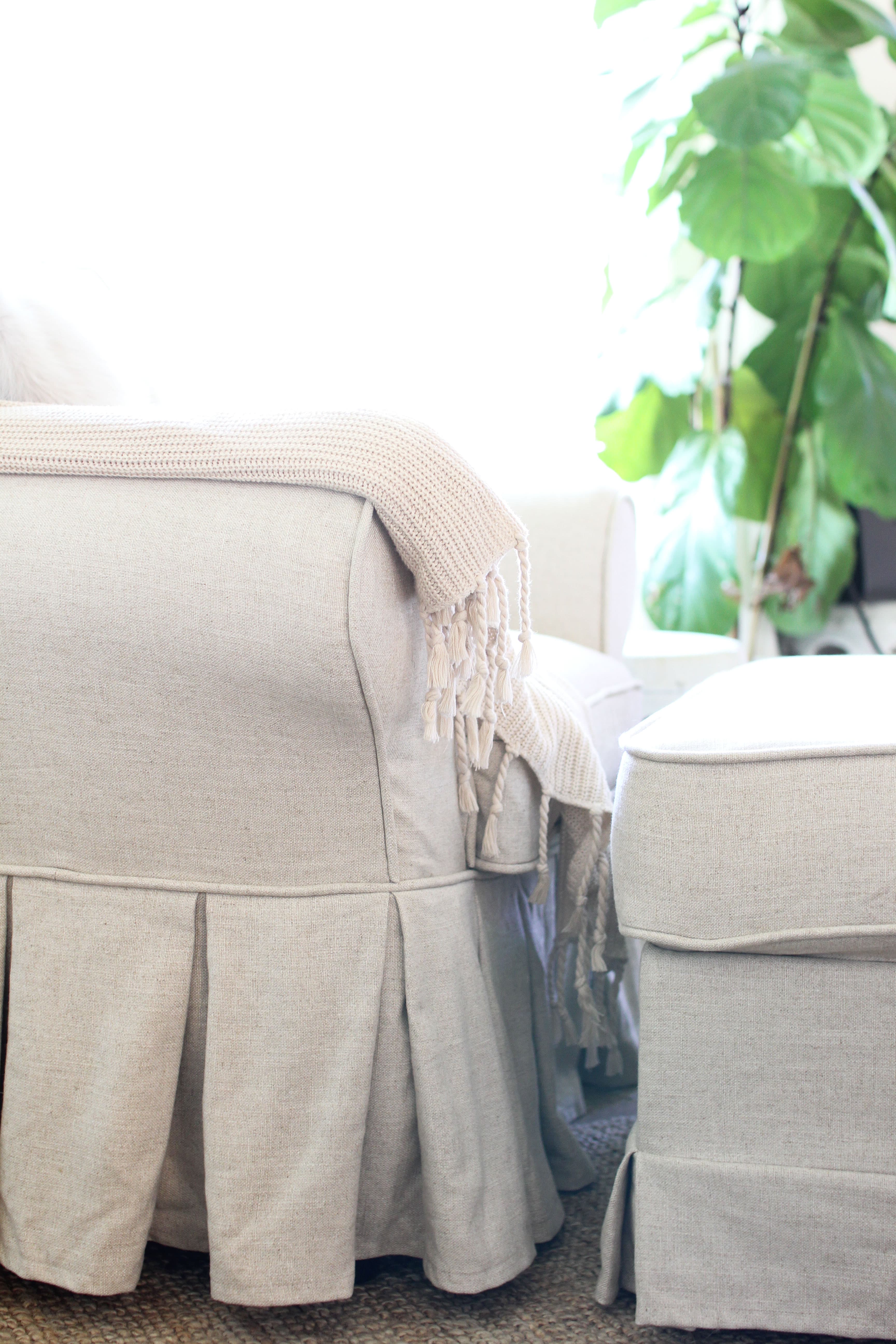 Special Order Multi-pleats Close-up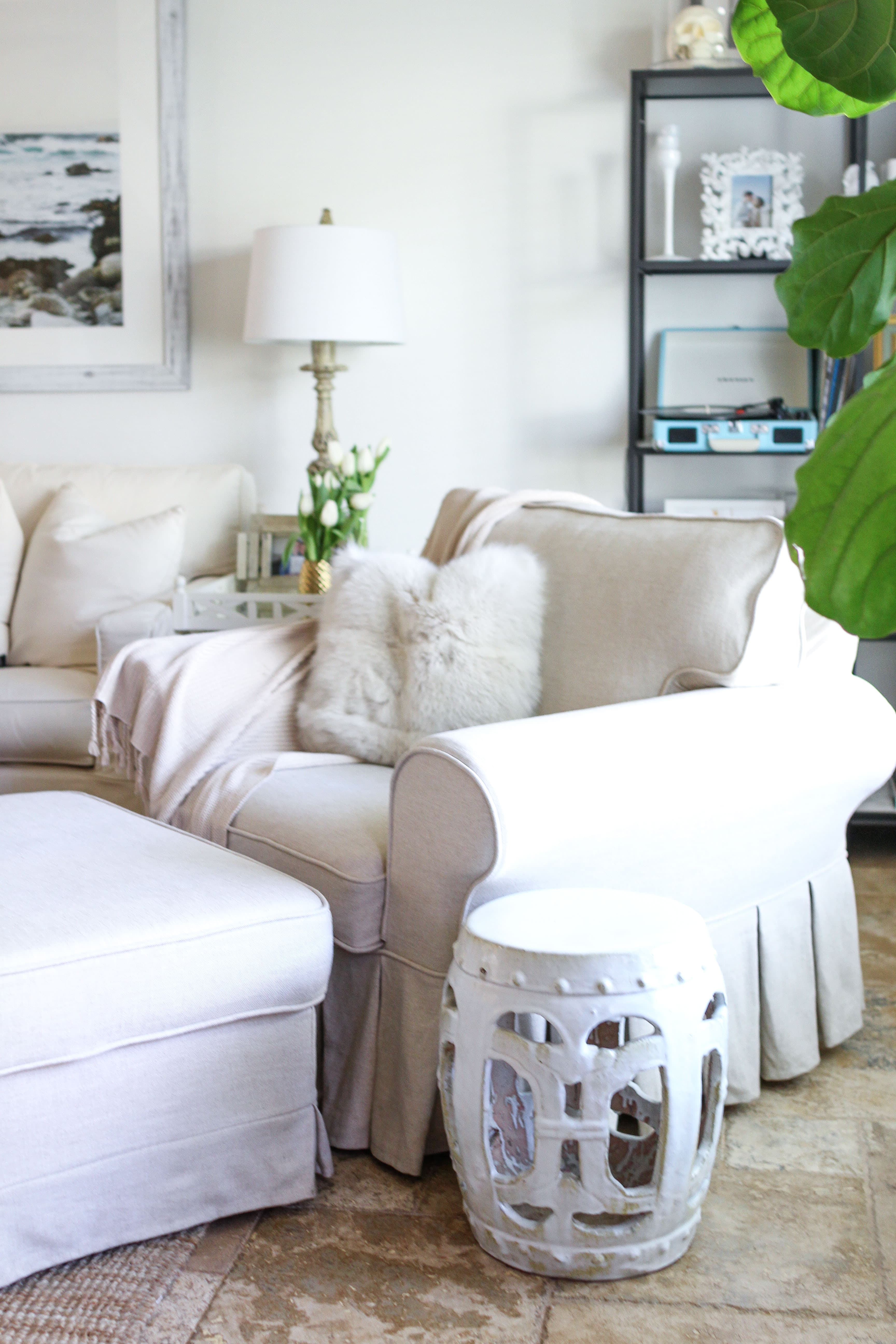 Overview of Multi-pleats (Special Order)
Seam Options
The next basic customisation that you can alter for your slipcover would be the seams, check them out below:
PLAIN SEAMS
This is the most standard and it's the basic look you get for anything sewn together. While there's nothing too fancy with these seams, it can be the most visually appealing to many.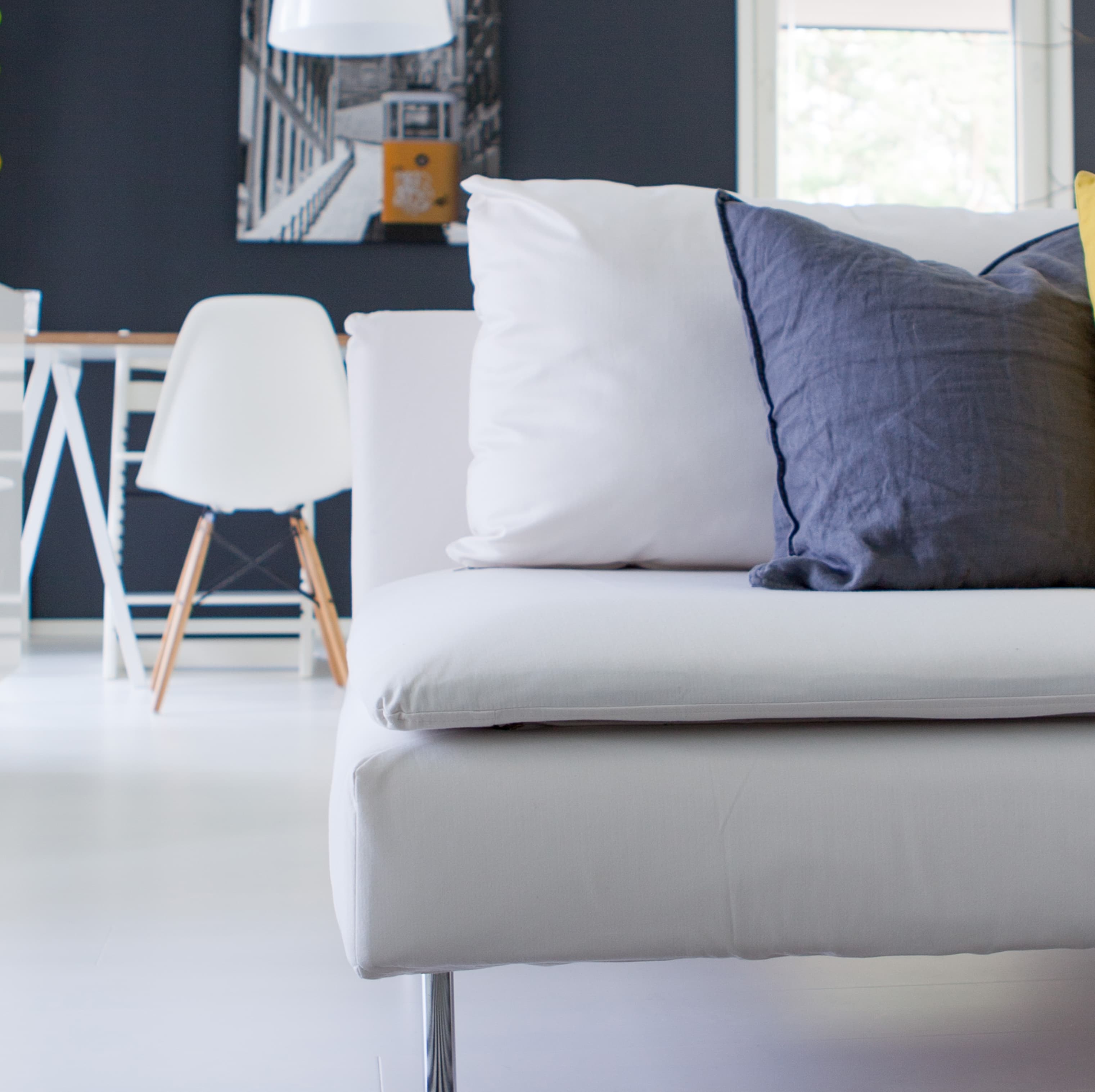 Plain Seams Close-up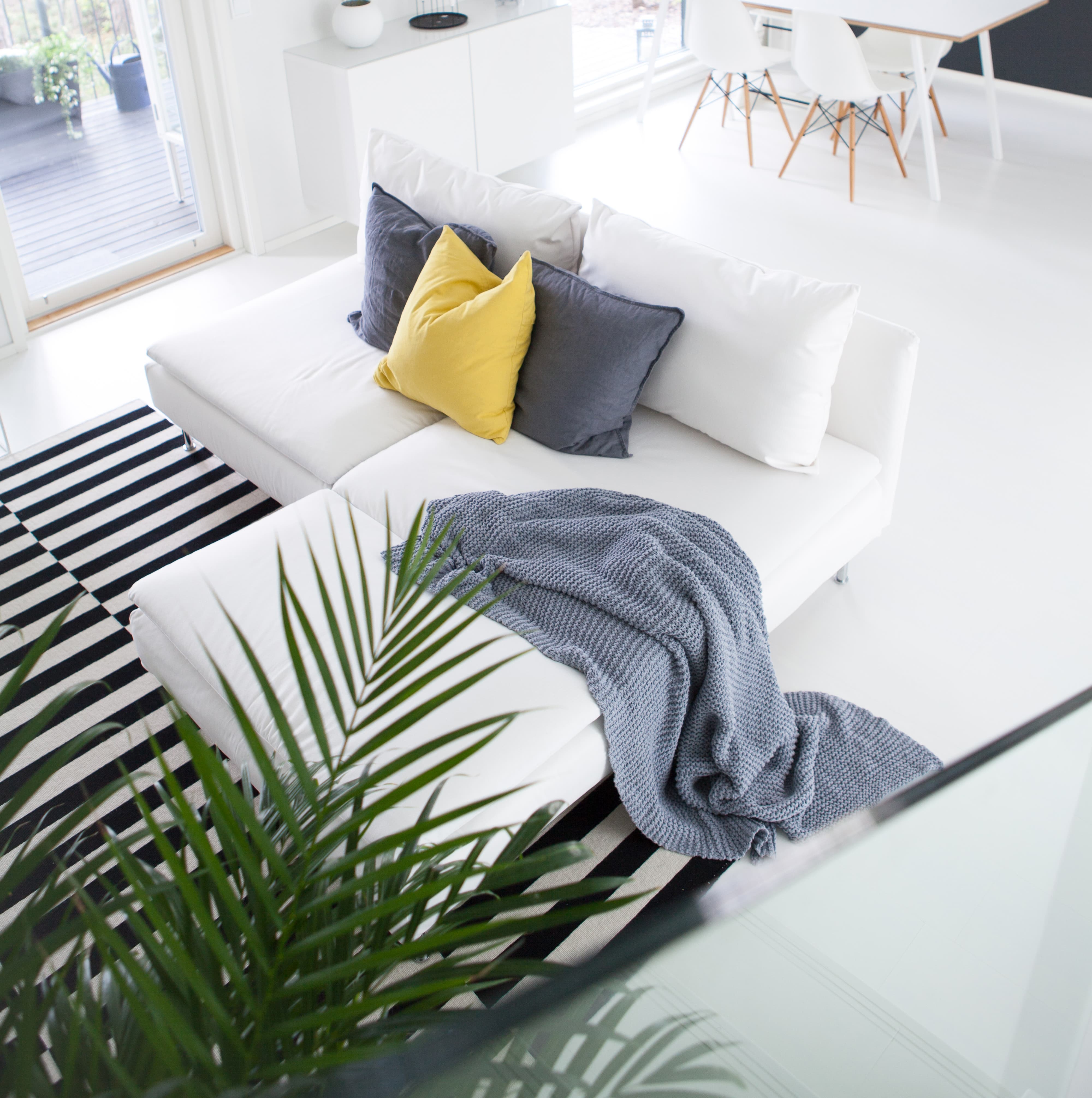 Plain Seams Overview
MATCHING PIPING
Instead of the standard plain seams, some might opt for a subtle "pop" to accentuate the shape of the sofa.
This is where matching piping could work, but do note that it does not mean the entire sofa would be outline.
Most of the time, it is just the armrests and cushions - click here for more detail.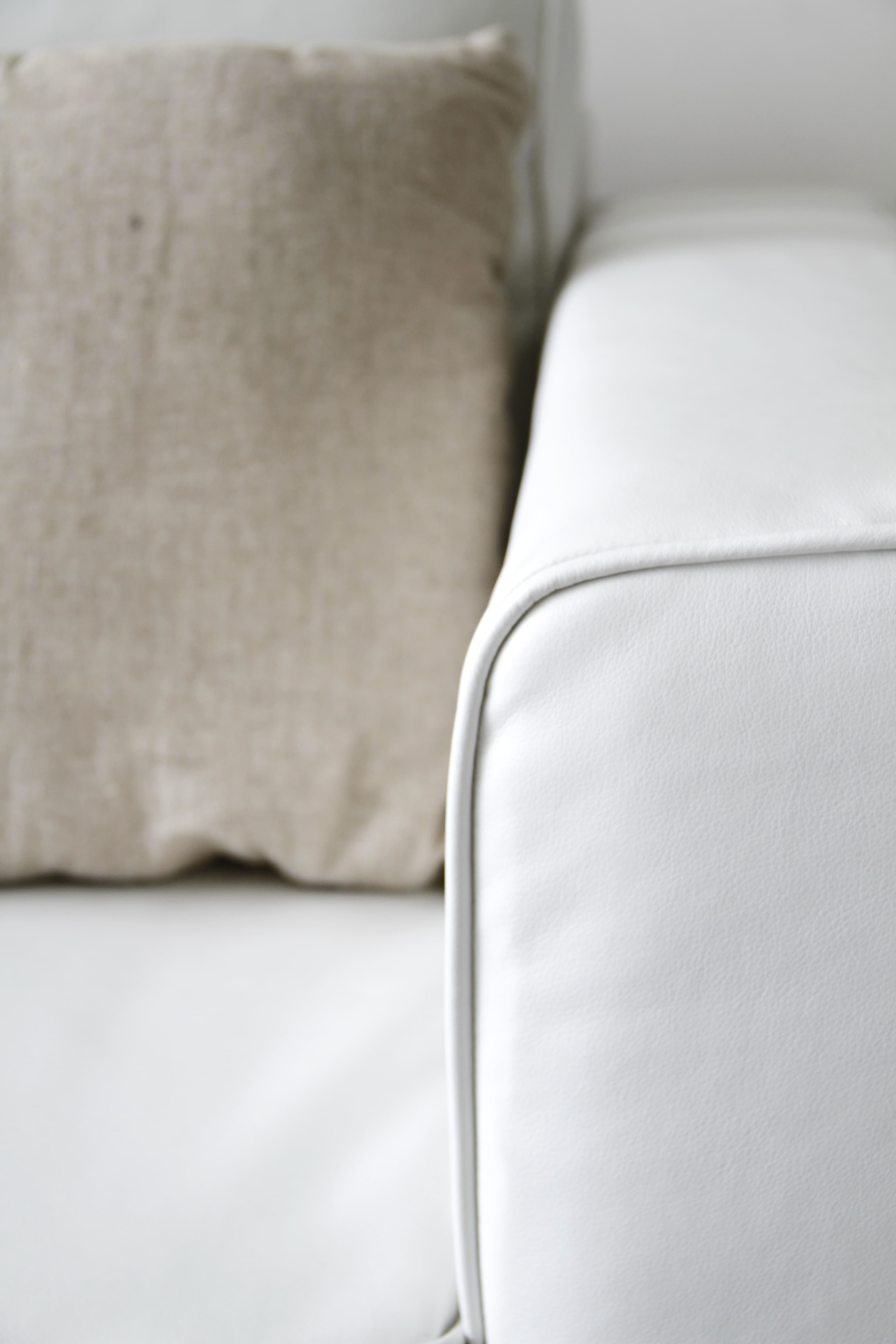 Matching Piping Close-up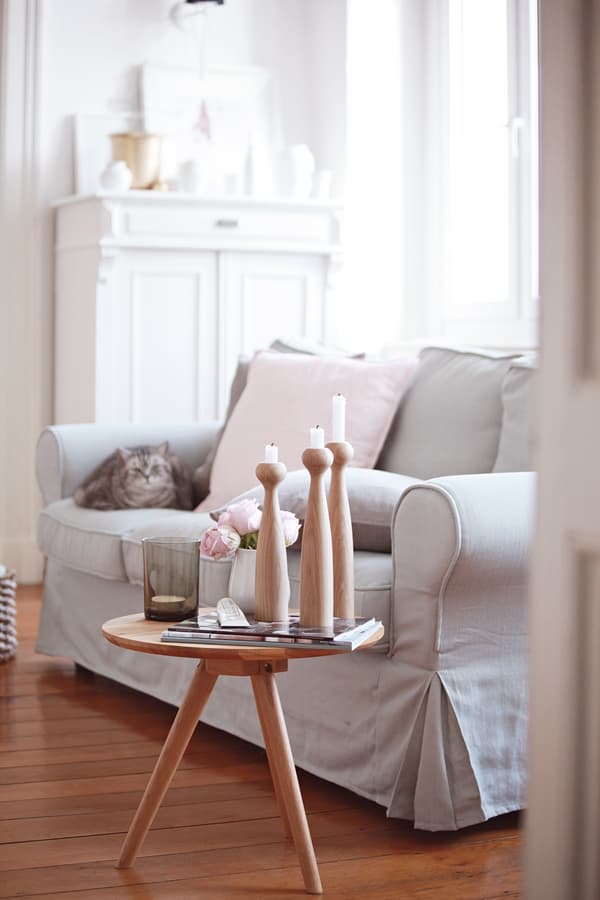 Overview of Matching Piping on Slipcover
CONTRAST PIPING
To really spruce your slipcovers beyond the norm, you can opt for piping in a different colour and have the sofa stand out in the living space. If you need design advice, don't hesitate to contact us for the best contrasting fabrics!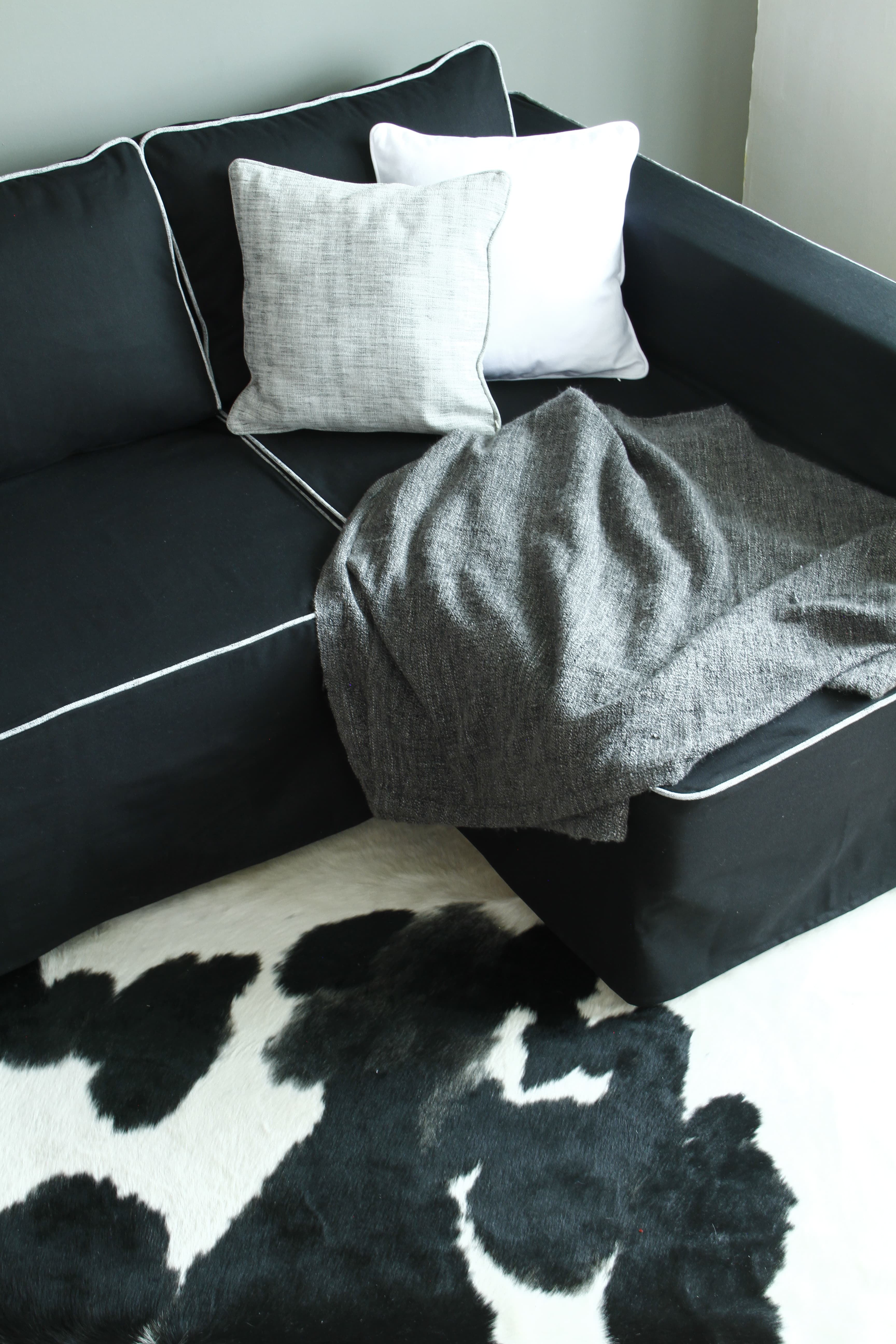 Gaia Black Slipcover with Contrast Gaia White Piping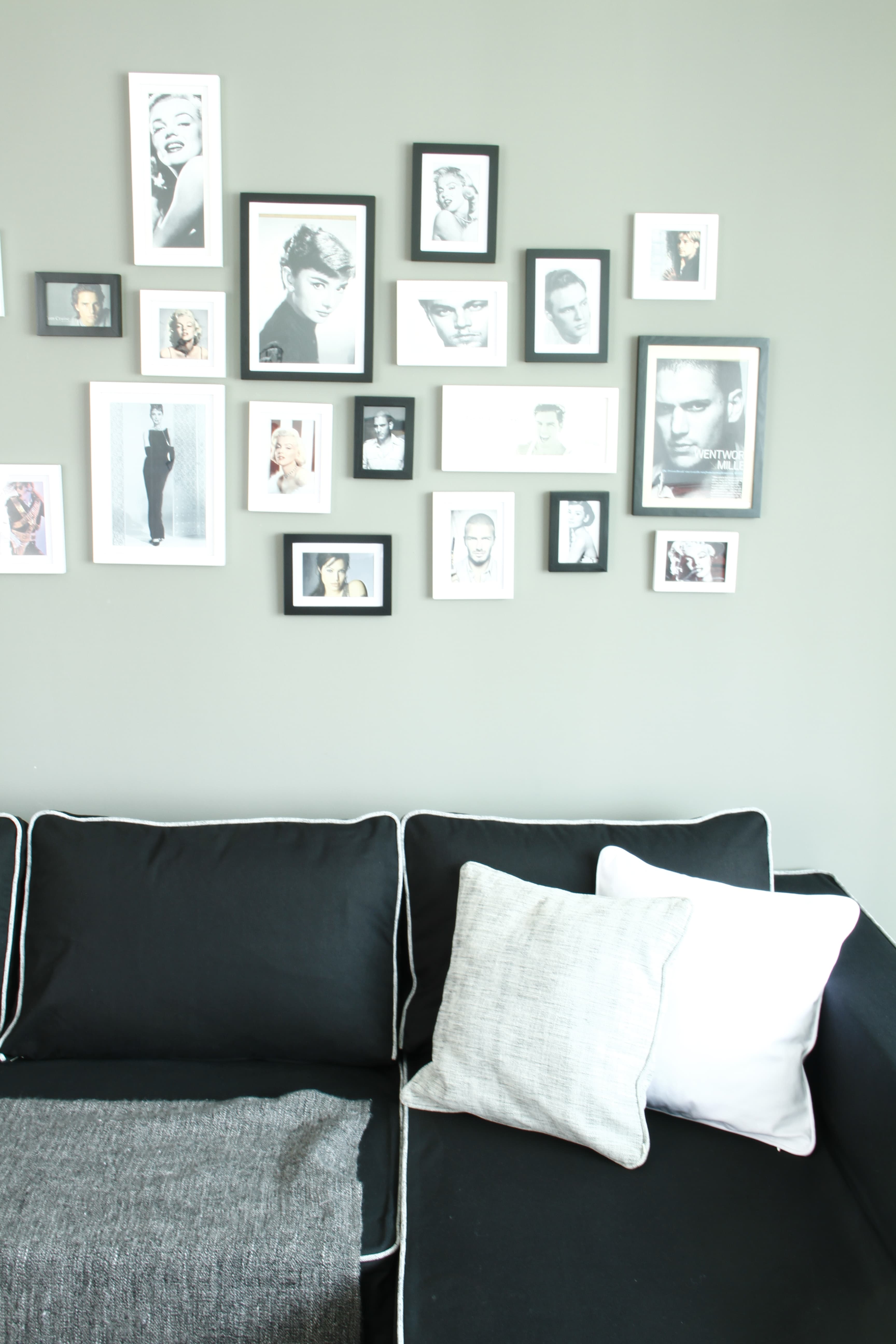 Contrast piping to accentuate cushions and armrests
INVERTED SEAMS
Also known as "French Seams" by some, this is an option for sofa shapes that are more defined and rectangular, so we wouldn't condone opting for this if you have a round-arm sofa.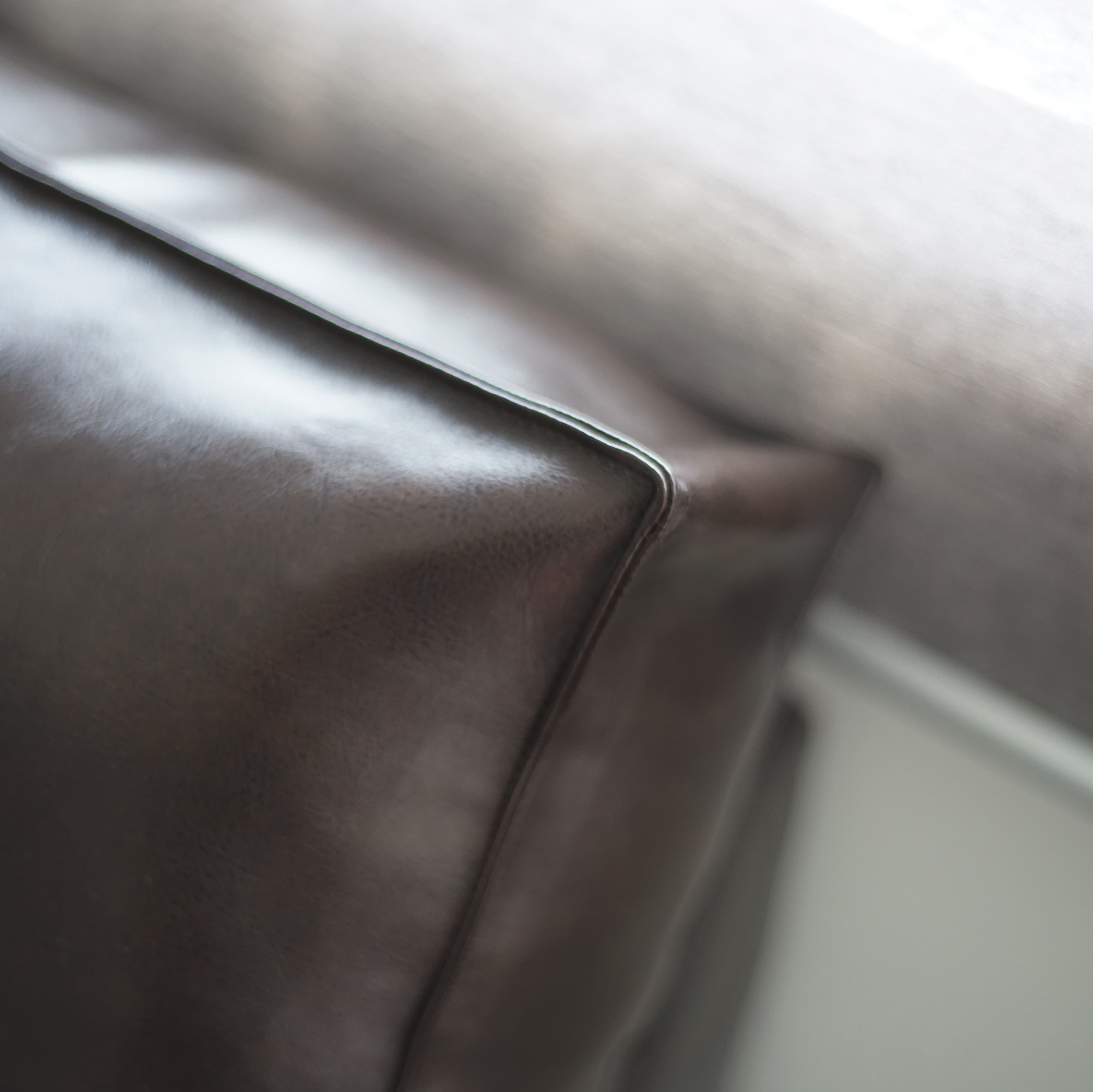 Inverted Seams Close-up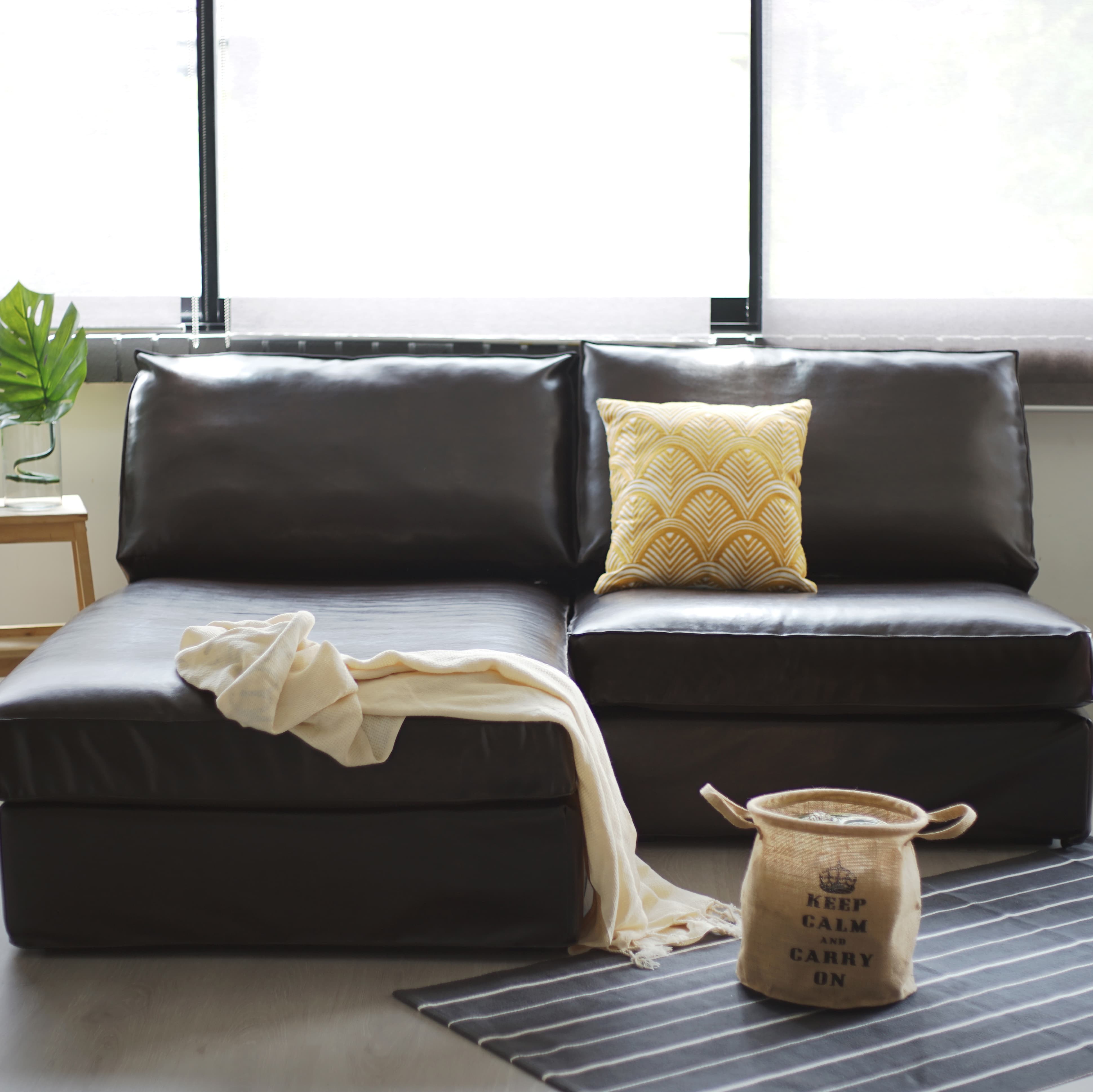 Urbanskin Kramfors Bycast Leather Slipcovers
Already decided on your customisations? Or just want to see what fabrics we have?