IKEA Armchair Covers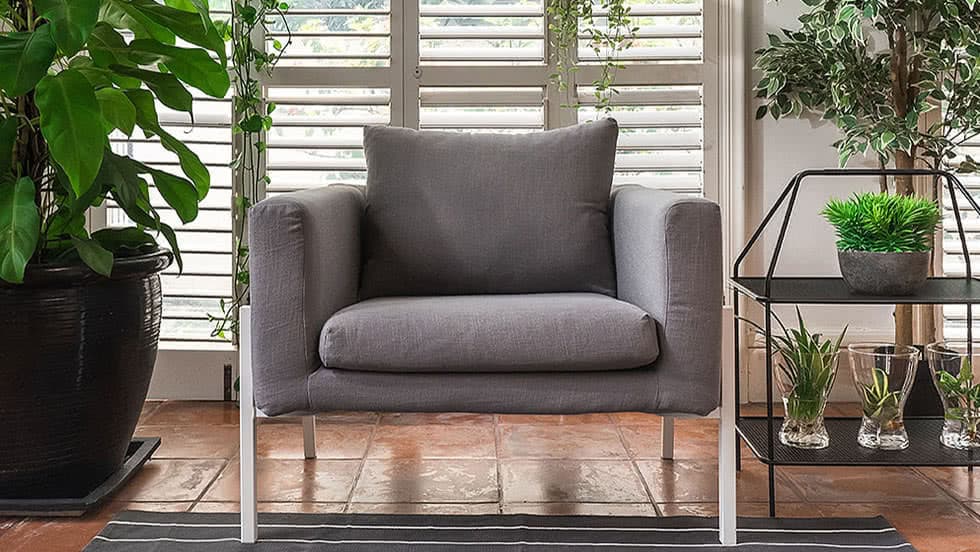 Redis-Cover your IKEA armchair
IKEA's Ektorp, Tullsta, Stockholm and other armchairs are just a sample of our selection. Got an IKEA armchair, IKEA easy chair, or IKEA dining chairs? We've got replacement covers for you! Handmade, custom armchair covers that come with a 2 Year Guarantee and your choice from 70+ fabrics.
We're quite the detectives, so if your couch isn't shown in the list, get in touch with us below and send us a photo of it. We'll get back to you within a working day.
A brand new look for your IKEA armchair
If you're looking to spruce up your IKEA Armchair with an awesome new cover - you're at the right place.
>
Don't see your armchair in the list? Get in touch and we can build one from scratch just for you.
We make beautiful, custom slipcovers for just about any IKEA armchair model, including the Ektorp, Stolkholm,Tullsta and more using over 70 fabric options that allow you to let your personality shine through. Pick from linens, cottons, synthetics, velvets, leathers and more. If you can dream up a new look for your IKEA armchair, we can make it a reality. To get started, simply order our free fabric samples to test them out at home and find your perfect slipcover match :)
Our armchair covers are machine-washable, making them perfect for a home with kids and pets. They're also pre-shrunk so that you get the same, beautiful fit on your armchair wash after wash. We deliver your slipcover right to your doorstep for free, no matter where you are in the world. Your armchair slipcovers are delivered to you in a reusable bag that you can use to store your covers, and are individually labelled to make installation on your couch easy and hassle-free