Nikkala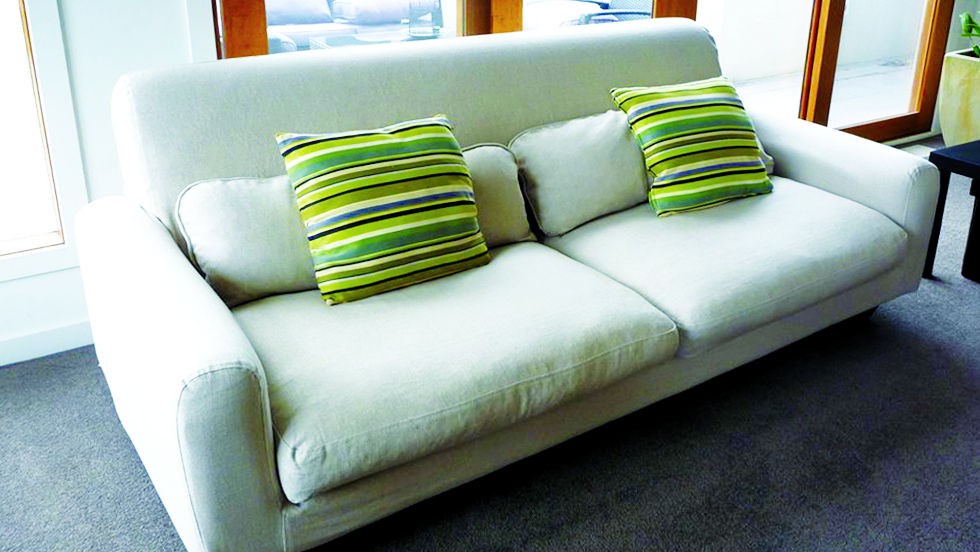 Redis-Cover your Nikkala sofa
Revive your Nikkala sofa with our replacement IKEA sofa covers. Replace your old discontinued set of Nikkala sofa covers with our handmade custom slipcovers and give your sofa a new lease on life. IKEA discontinued the Nikkala in 2007 and we've been saving old Nikkala's from landfills since.
We're quite the couch detectives, so if you couldn't find yours in the line-up above, get in touch with us and send us a photo of it. We'll get back to you within a working day with what to do next.
Revive your old IKEA Nikkala sofa
The Nikkala 3 seater slipcover is available in both standard fit and long skirt version.
Discontinued in 2007, IKEA made the Nikkala in 2 versions. Most people would have the hook (hard velcro) sewn in the slipcovers and soft velcro on the sofa frame. However, some of you may have the other version, where the loop (soft velcro) is sewn on the covers instead. Make sure you get velcro type for your sofa!
Want to breathe new life into your old, worn-out and discontinued Nikkala 3 seater sofa? No sweat. Make it look better than brand new with the option of being able to choose from over 70 gorgeous fabrics, including linens, leathers, cottons and velvets. Then, add your own custom twist, such as pleated skirts, contrast piping, side pockets and ribbons for a look that's uniquely your own. Ready to get started? Simply order a pack of samples to pick your favourite, and we'll do the hard for you from then on by guiding you through the process of designing the perfect cover and installing it after it arrives at your doorstep.
Because our covers are machine-washable, you'll never have to worry about keeping your sofa clean. Do stain, spills and smudges stress you out? You don't have to be. Just take your slipcovers off and throw them in the washing machine for an easy, hassle-free clean. This means that your newly-revived sofa will not only look better than brand new, it'll also be child- and pet-friendly.
What Our Customers Have Been Saying