Ektorp
Redis-Cover your Ektorp sofa
Give your IKEA Ektorp sofa a brand new look that'll leave your friends stunned - they'll never guess it's IKEA! 70+ fabrics & customisations to choose from for our Ektorp sofa covers / sofabed / loveseat / 2+2 sectional / armchair / chaise lounge slipcovers. All replacement IKEA sofa cover sets are handmade and ship worldwide for free.
Didn't see your sofa model listed above? Take our quiz to find the best slipcover for it or simply get in touch with us with a photo of your sofa and we'll get back to you with answers within one working day.
Transform your IKEA Ektorp sofa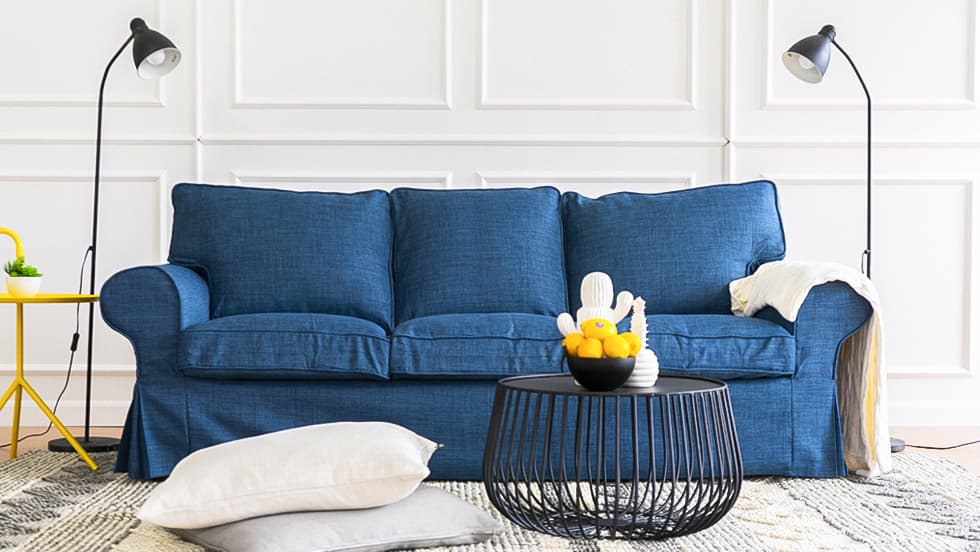 Designed with comfort in mind, this round armed classic sofa is a favourite in many households around the world.
Comfort Works makes custom slipcovers and sofa covers for the entire Ektorp series - even the Ektorp 2 seat sofa bed and Ektorp 3 seater sofa bed which has been discontinued by IKEA. Our handmade slipcover comes with corner pleats, matching piping for that classic slipcovered style.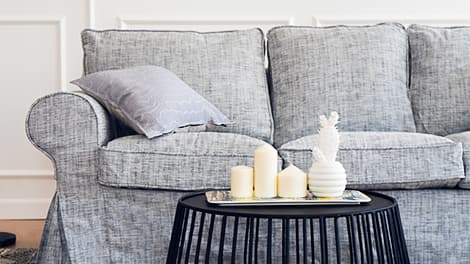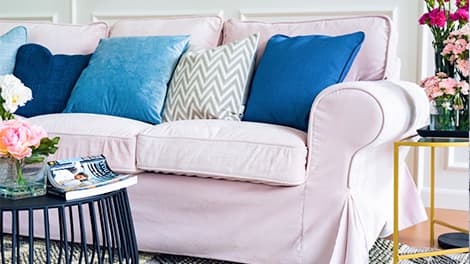 The Ektorp is arguably one of the most popular sofas of IKEA due to its timeless shape, and has been around in stores since the early 2000s.
As such, it is commonly mistaken for many of IKEA's other older discontinued sofas such as the Angby, Varnamo and even Pottery Barn's PB Basic sofa. These are most similar in the loveseat and 3 seater sofa sizes.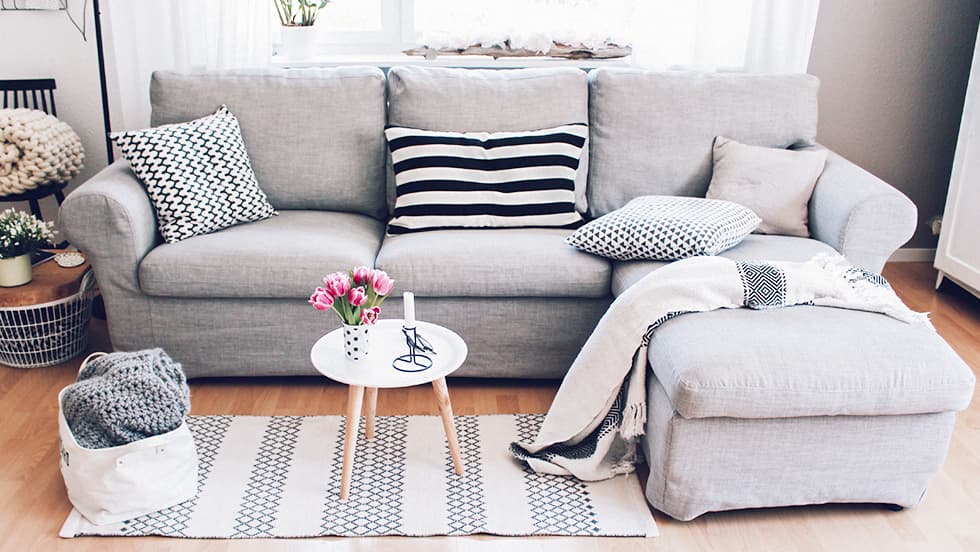 One of the most popular fabrics that go well with the Ektorp series is our Rouge ash velvet fabric. Luxurious and great for the winter, a sofa never felt more warm and comfy.
Get some fabric samples now to get a good feel and look of your top 8 choices in person - see if your kids and pets are agreeable to them!
What Our Customers Have Been Saying