Klobo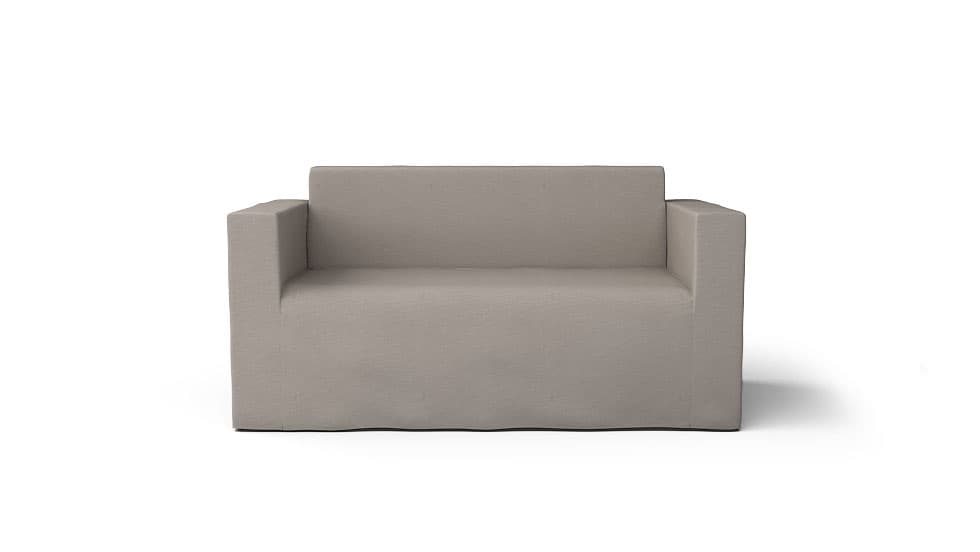 Redis-Cover your Klobo sofa
Need to cover up your worn and tired Klobo sofa? Get custom slipcovers for the Klobo here and have it looking brand spanking new!
We're quite the couch detectives, so if you couldn't find yours in the line-up above, get in touch with us and send us a photo of it. We'll get back to you within a working day with what to do next.
Discontinued circa 2014, the IKEA Klobo is one of the smallest sofas in the IKEA Sofa line-up. The Klobo does not originally come with slipcovers, but we make slipcovers to go over the whole lounge as a single piece with corner pleats.
Liven up your living space and old IKEA Klobo sofa with a custom replacement sofa cover that expresses your sense of personal thanks to over 70 gorgeous fabrics to choose from, as well as tailored touches such as pleats, piping and side pockets.
Because our covers are machine-washable, you never have to worry about getting your IKEA Klobo sofa dirty. Just take it off and throw it in the washing machine for an easy clean. This means that your newly-revived sofa will not only look better than brand new, it'll also be child- and pet-friendly.
What Our Customers Have Been Saying